37
Yes
None
1
12
Name...
/brand/urban-decay/
Filter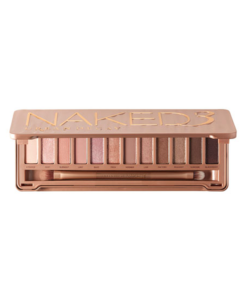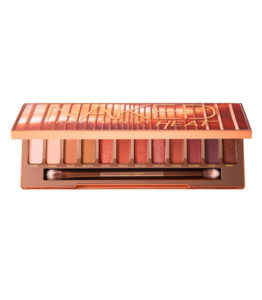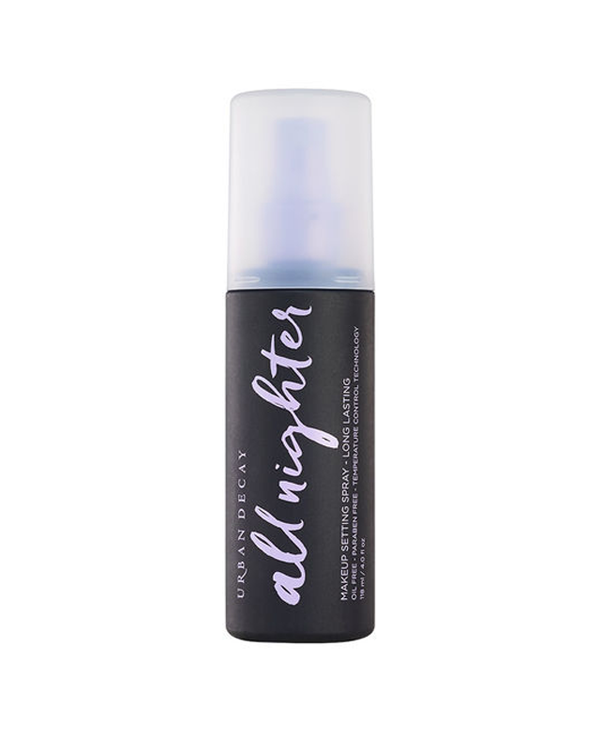 URBAN DECAY
All Nighter Long Lasting Makeup Setting Spray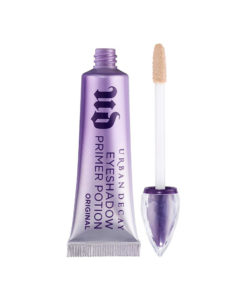 URBAN DECAY
Eyeshadow Primer Potion
Complexion:
Primer
Brand:
Urban Decay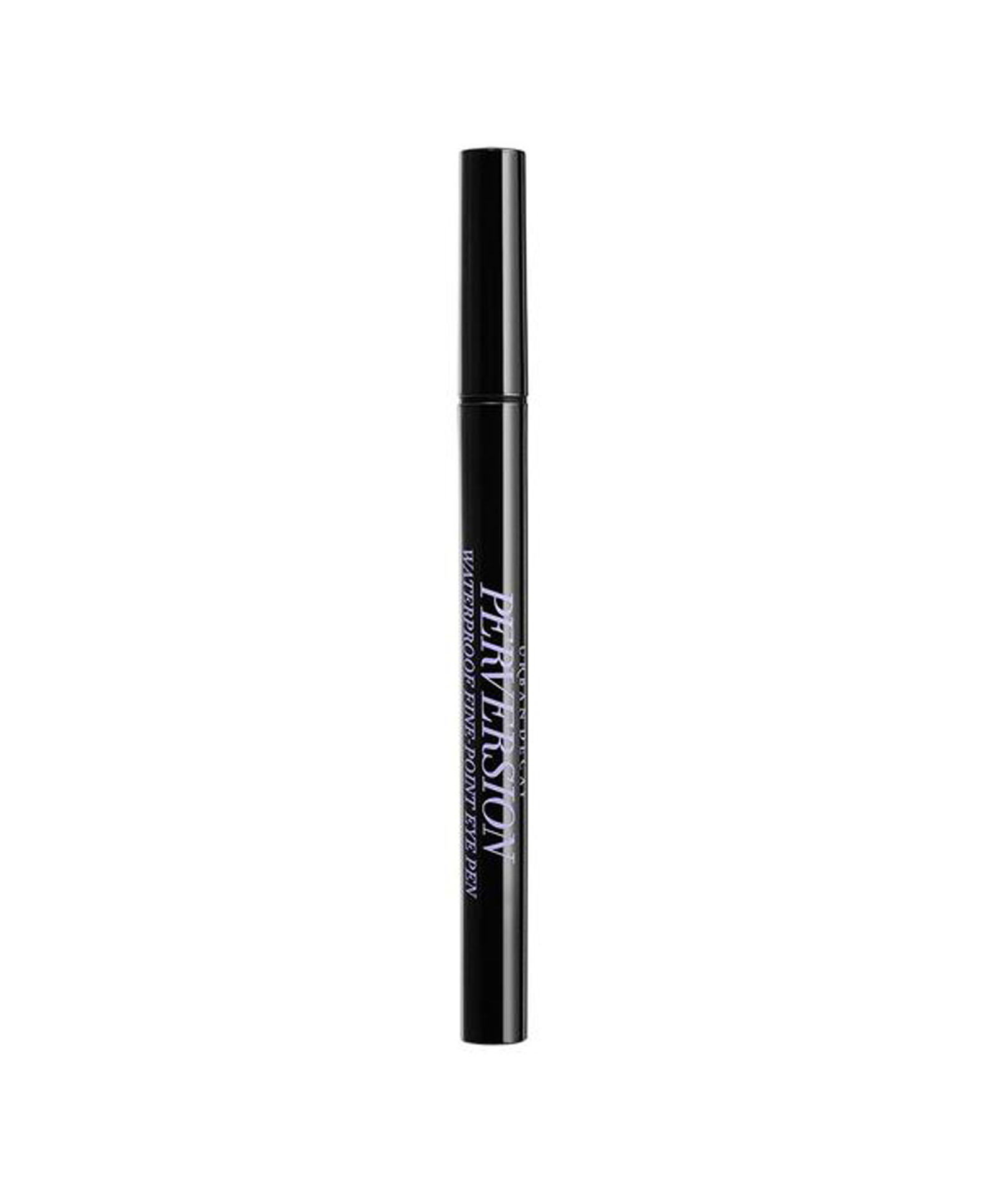 URBAN DECAY
Perversion Liner
Eyes:
Eyeliner
Brand:
Urban Decay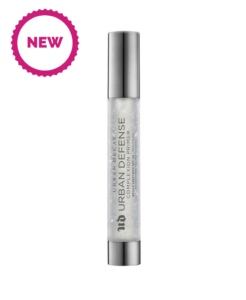 URBAN DECAY
Urban Defense Complexion Primer
Complexion:
Primer
Brand:
Urban Decay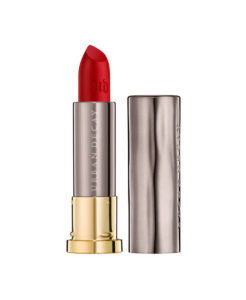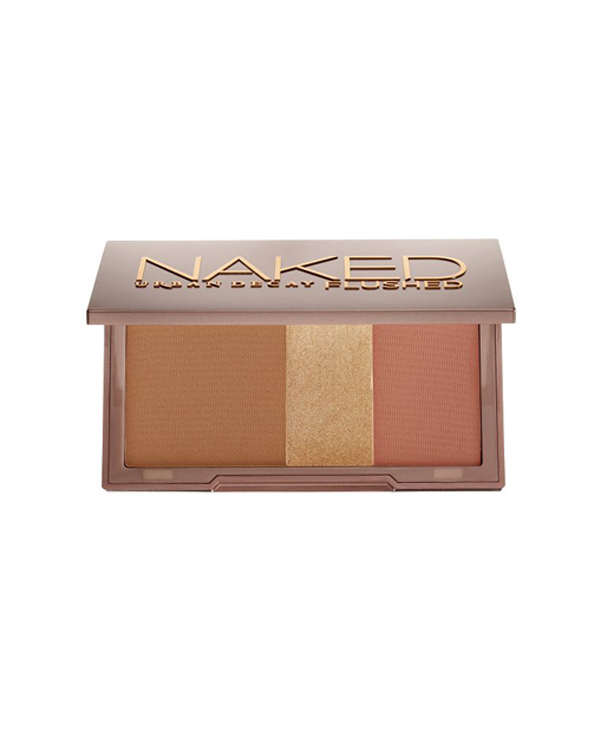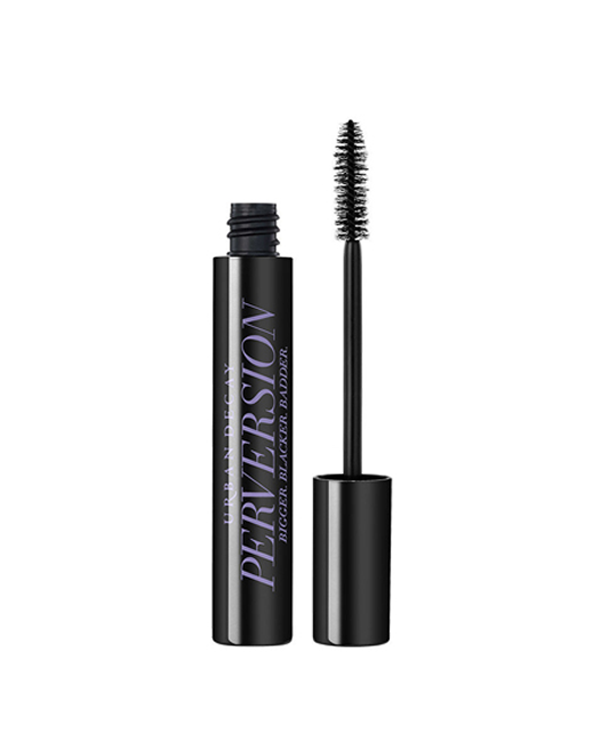 URBAN DECAY
All Nighter Long Lasting Makeup Setting Spray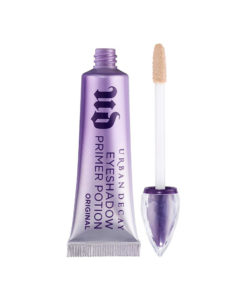 Complexion:
Primer
Brand:
Urban Decay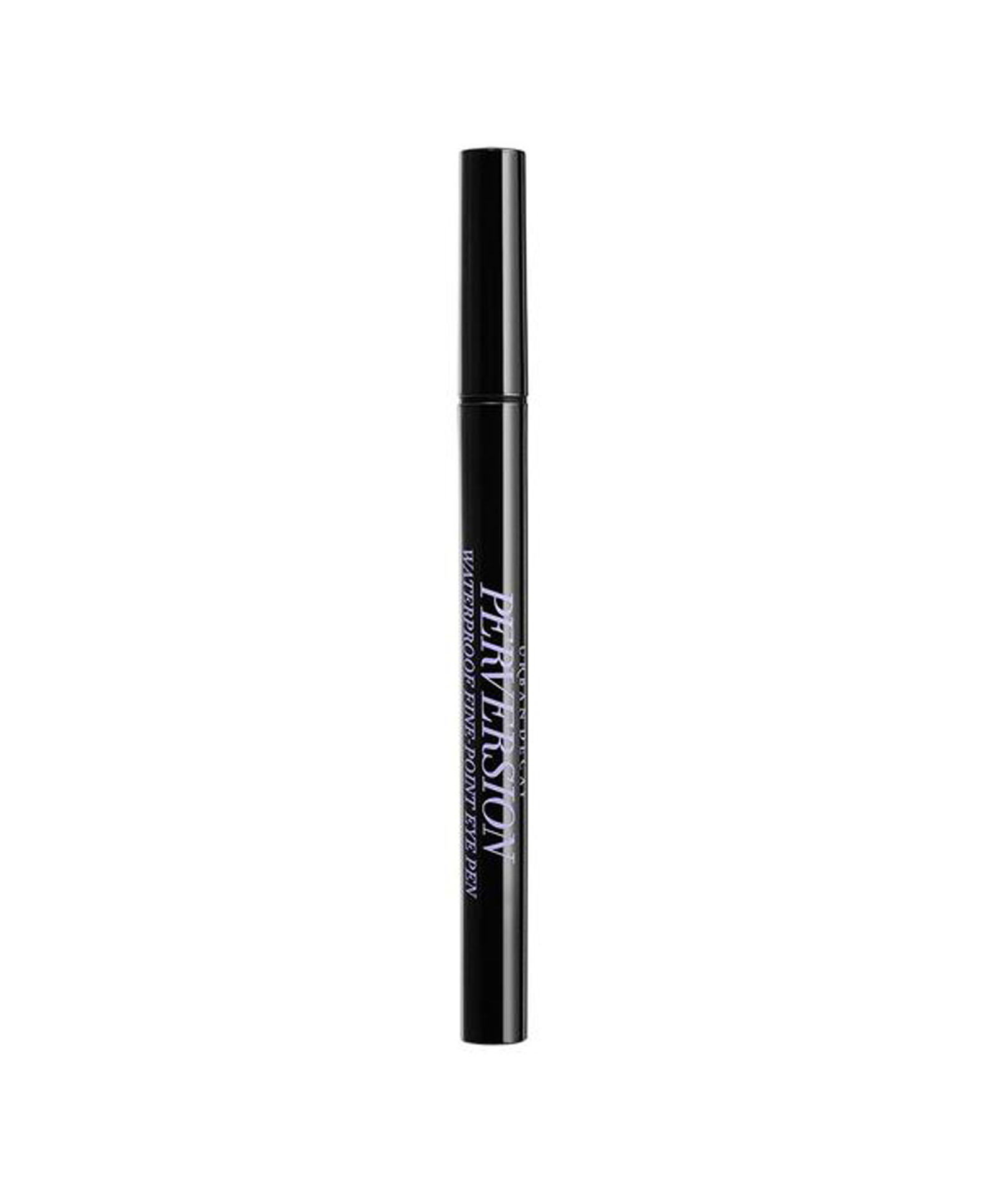 Eyes:
Eyeliner
Brand:
Urban Decay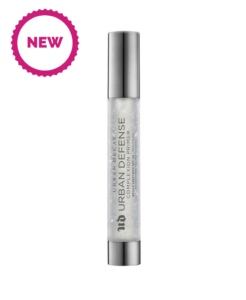 Complexion:
Primer
Brand:
Urban Decay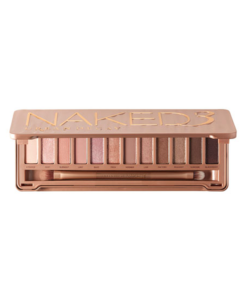 Packaging: This palette comes in a rose gold tin case of a wavy surface embellished with the eye shadow palette name. Inside the case, you will find a mirror big enough for application, and the shadows are distributed in equally sized pans with the shade name right under. It also includes a double-ended applicator brush; a thin end for spreading the shadows onto your lid and a thicker end to blend them. Please note that the case is big in size and might not fit in your daily makeup bag. Texture: The eye shadows in this palette are of a silky powder texture, compared to the Naked and Naked 2 palettes whose textures were waxier. Colors: There are twelve different colors in this palette, from beige and light pink shades to grey and dark brown from which you can create various looks. The colors range between matte ones likes Limit and Nooner, and pearly ones like Liar and Burnout. There are also sparkly ones like Trick and Darkheart. Scent: This palette is odorless. Effect: After trying out this palette through more than one look, we noticed that the colors have a high consistency as one stroke only is enough to make the color pop on the lids. They are easy to blend as well, which is quite important if you like blending several colors to achieve your look. You can also notice that the shades don't change color upon application. It must come to your attention that the pearl colors are quite intense so you should be extra careful when applying them, particularly Darkheart. You might need another eye shadow palette if you want to go for a full smoky matte look because there aren't any dark matte shades in this one. As for skin type, these eye shadows stay put for a long while if you have normal or dry skin. However, if you're skin tends to be oily, it is best to apply eye primer first especially if you're going for the shimmery shades. Application: You can try different looks with this palette due to its variety in bright and dark colors. We suggest the following method of application: - If you're going for a soft natural look, start by applying the shade Strange on the inner corner of your eye, then Liar at the center of your eyelid. On the outer corner of your eye, apply Darkside and blend the colors out. - For an intense smoky look, spread Buzz from the inner corner of the eye to the center of the lid, then Blackheart from the center to the outer corner of the eye. Finally, define your brow bone with Strange. Price: This palette is sold in Lebanon at 65 USD for a capacity of 16.92 grams (each color has a capacity of 1.41 grams.) This price is similar to that of other palettes that contain twelve colors too like Kat Von D and Bobbi Brown. However, you can find less expensive options from brands such as Tart and Too Faced that offer the same number of colors but are sold at 47 USD.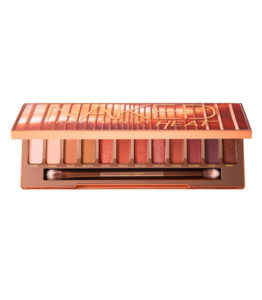 Packaging: The "Naked Heat" by Urban Decay Eyeshadow palette comes in a hard but smooth case that has the brand's name and "Naked" and "Heat" adorned on it. The palette carries 12 shade colors and has a magnetized closure for easy access and safe closing. Every shade is in a separate pan and the name of every eyeshadow color is written on top of it. The color of the palette is striking as it is a mixture of warm oranges and reds. The palette carries a full-size mirror and a double applicator. It is not small in size and cannot be carried easily in a purse or bag. Available colors: This palette is the 5th in the Naked series and focuses on warm shades of color. While there are 12 different eye shadow colors in this "Naked Heat" palette, to be more specific, there 7 are matte colors and 5 are shimmery. The colors gradate from pearly "Ounce shadow" to deeper earthier tones of brick "He Devil shadow" and rich plum "Ember shadow". Texture: The eyeshadows' texture is somewhere between powdery and creamy and that makes them easy to apply on the eyelids. The matte shadows are creamy, so they perform well, the shimmery shadows are grainy but highly pigmented. Effect: This "Naked Heat" palette holds all essential summer and autumn colors. It carries different amber tones and gradations and can be used for dramatic and less edgy looks. There is something for everyone in this palette as the colors go well with all eye shapes, eye colors, and skin tones. However, we did struggle with some of the eyeshadow colors, like "En Fuego" or "Ashes". Especially that these colors are sultry given the almost brick-orange and brown-red hues. Additionally, the wear is not the longest, and we noticed some creases in the make-up when the shadows were worn all day long. Up until 3 hours, the shadows sat well on the eyelids, however, as time passed, there was a smudgy feel around the eyes. We would recommend wearing a primer or reapplying your make up after 3 hours. We also wanted to highlight that the palette works very well as an addition to your make-up inventory, but not as a main eyeshadow palette. Price: The "Naked Heat" palette retails in Lebanon at 65$ and has a capacity of 12 x 0.05 oz/1.3g. Meanwhile, the Too Faced "Chocolate Bar Eye Shadow Collection" offers 16 eyeshadow colors is sold officially for $49 and the Smash box "Full Exposure Palette" retails for $52 but offers 14 color options. So, the palette is on the pricier side. For those looking to invest for the first time, the palette will not satisfy your every-day looks, especially given its deeper color tones, so investing in a safer option would be recommended.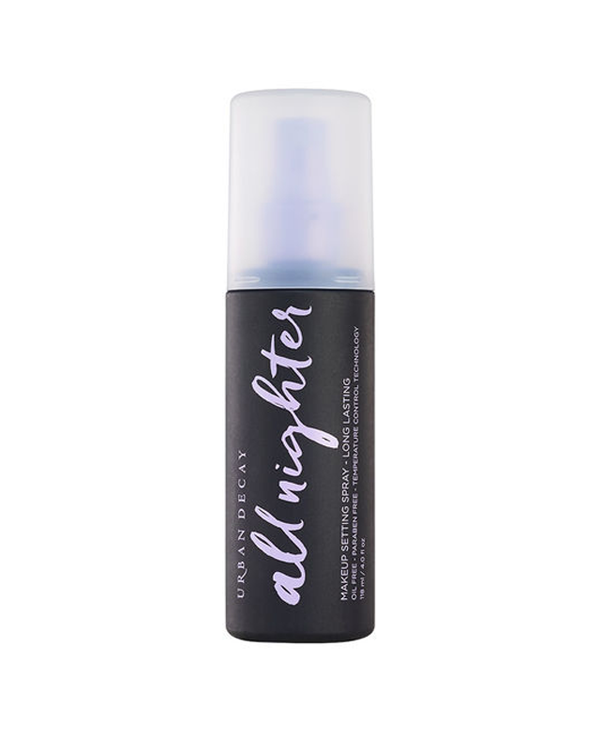 URBAN DECAY
All Nighter Long Lasting Makeup Setting Spray
 Packaging: The Urban Decay All Nighter long lasting makeup setting spray is packaged in a typical Urban Decay black and purple cardboard box. The box contains information about the spray, including a description of the product and the brand's principal claims. Once the box is open, you will find a black soft touch bottle with a purple sprayer and a frosted white cap. The packaging is quite in line with the brand's visual identity which helps you quickly identify the bottle in your makeup bag. Texture: This makeup setting spray is quite weightless and will dry off in only a few moments. Smell: The Urban Decay All Nighter makeup doesn't have much of a smell, although sensitive noses can detect a hint of pickle like smell for a few seconds when spraying. There is no lasting smell on the skin. Effect: The brand markets the setting spray as suitable for all skin types, thanks to its lack of oil and parabens. All Nighter is also branded as a vegan product, which will appeal to everyone for which veganism is important. Additionally, the brand claims that thanks to its patented temperature Control Technology, the spray, once applied, lowers the temperature of your makeup to keep everything in place, even in hot, humid, cold or windy weather. Urban Decay's setting spray is said to hold makeup for as long as sixteen hours. We found that most of the claims made by the brand on this product were true. Once applied on top of makeup the spray holds it for the day, about 7-9 hours in a hot and humid environment, and does not have any "oily" effect on the skin. It gives a nice, even sheen to your makeup without melting, fading or setting into fine lines. Application: After applying your makeup, shake the bottle and hold it about 20cm away from your face, and spray in the shape of an X and a T. Keep your eyes and mouth closed. Pro tip, you can also spray a bit of All Nighter on your brushes/sponges before applying your foundation or blush. Our advice is to wait a few seconds between sprays, to give it time to dry and avoid layering the liquid. We found it is best for dry to combination skin types. Price: This setting spray retails in Lebanon for 44$/118ml volume. Compared to similar products from same range competitors such as Clarins Fix' Make-Up, 30$ for 50ml, the Urban Decay product's price is quite good and one of the least expensive per/ml for products of the same range. The shelf-life of the product once open is 12 month, which is the standard.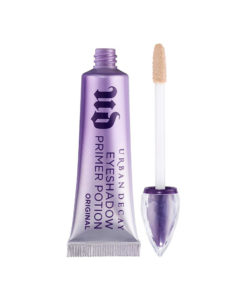 Packaging: This primer has a cute packaging: it comes in a small tube which can easily fit in your makeup bag and the colors depend on the shade of the primer. This primer used to be a squeezable tube. However, Urban Decay recreated it with an applicator that comes in the shape of a wand. The wand is not very practical, so you can just remove it and squeeze the tube gently to have some product. Colors: This primer comes in six different shades: Sin, Freebase, Caffeine, Minor Sin, Original and Eden. Each is used depending on the type of look that you want to have. -Sin: Best used if you want to apply shimmery colors, since it already has some glitter in it. Suitable for a night look. -Freebase: Best used if you want a simple look, since it is sort of transparent. -Caffeine: Best used if you want to apply earth stone colors, since it is contains brown pigments. -Minor Sin: Best used if you want to apply light shimmery colors. It has some glitter in it but is lighter than Sin. -Original: Best used if you want a natural look. It is beige pigmented and matches exactly your skin tone, making look like you applied foundation. -Eden: Best used if you want a natural look. If Original did not match your skin tone, you can try Eden since it is a bit darker. Texture: This primer has a creamy-silicone formula that is slick, giving a very light feel on the eyelids. Effect: After testing this primer, we found that it helps in holding the eyeshadow and making the eyeshadows colors look more vivid for a long time. It is a great option if you have oily eyelids since it doesn't make them look greasy, and it doesn't crease due to its matte finishing. Adding to that, you can use it even if you're not going to wear any eyeshadow since, as stated earlier, it comes in six different shades. This product can also be used underneath your eyes as a primer for your concealer. It's worth noting that if you apply a setting powder on your entire lid after applying the primer, it will enable the eyeshadow to blend in an easier way. This primer doesn't dry out in the tube, and its texture is well preserved, even if it is not used daily. Also, this product will probably last you for more than a year since it only requires a little product to create an effect on the lids. Application: Apply small amounts of the primer on your whole eyelids, and it is best if you use you finger to spread the product in an even way. As already mentioned, make sure to fix the primer with a setting powder. If you do not want to use the wand provided, squeeze a bit on the tube and remove the product with your finger, then dab the product gently on your eyelids or underneath your eyes. Price: This primer is sold in Lebanon for 33$/10ML. In comparison to other primers from the same range, its price is high, especially that other brands offer more than double the capacity. However, bear in mind that you might not use it every day as you will tend to use a face primer or a foundation, and that the product can last for a year as previously mentioned.
Complexion:
Primer
Brand:
Urban Decay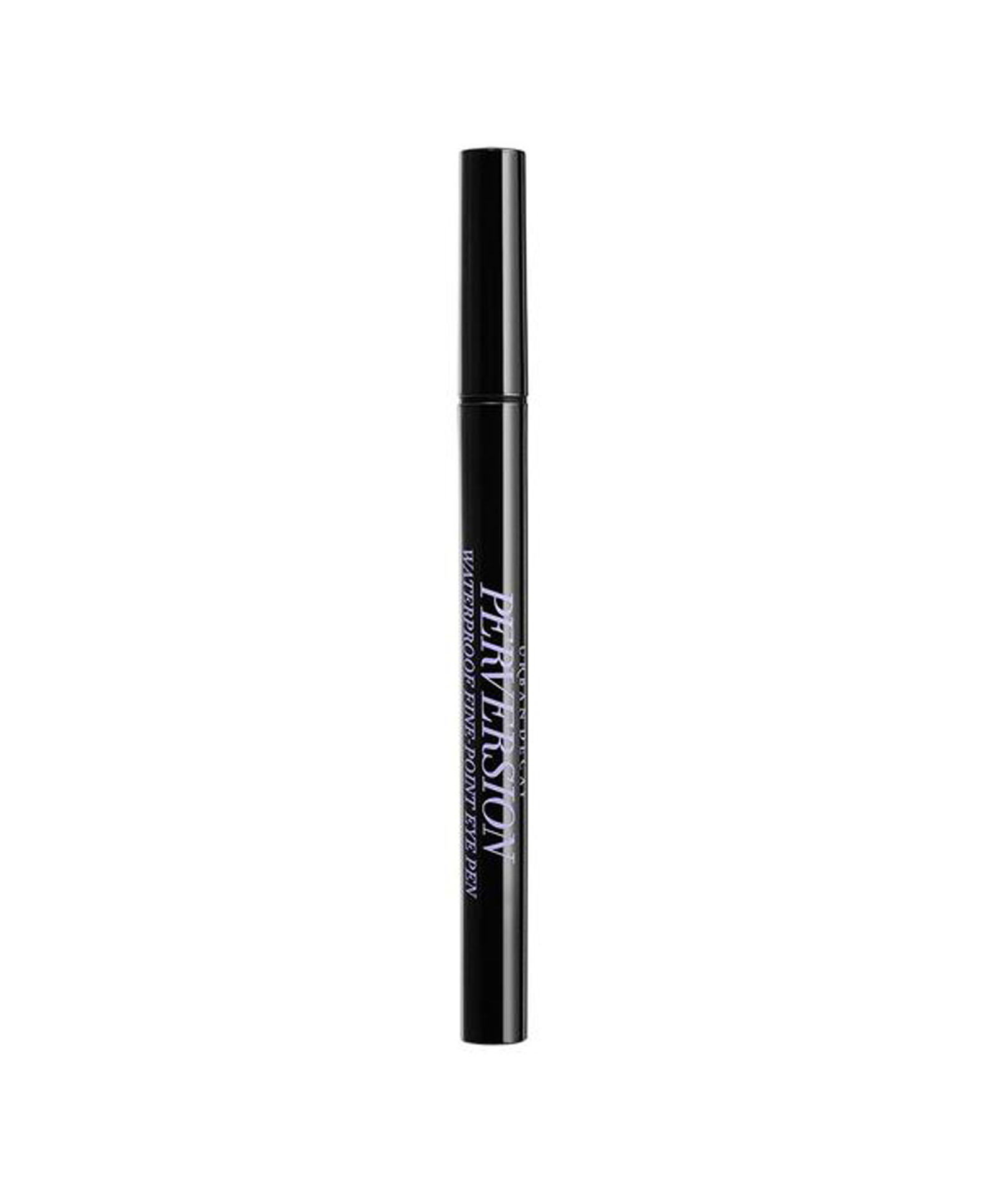 Packaging: This eyeliner comes in a long black tube with a firm felt tip, which means it doesn't bend like a brush. The other part of the tube contains the liquid product and has the name of the product printed on it. Color: This liner comes only in one color which is black and is very well pigmented. Effect: The liquid is not runny and is opaque and it is lightweight on the lids. Its finishing is shiny black rather than glossy or sticky. Once applied, it dries in less than a minute, with no changes in the beautiful black pigmentation, however, this can be an issue if you went out of lines and want to fix your look, or if you're back home after a long night; It will not be easy removing it with a makeup eraser, therefore you will need to force it a bit. The brand says that the product is waterproof. It is indeed! If you have watery eyes, this can be a perfect match for you; it doesn't smudge and doesn't flake. The tip of the liner is very thin, which can be difficult to apply if you are a non-experienced user, but you will probably get used to it in no-time. Moreover, the liner doesn't dry out even after using it for more than 6 months. This product uses a cartridge system that facilitates greatly the injection of the liner in an accurate way on the eyelid, therefore you do not need to press the liner to get the ink out of it. Just shake well the tube before using it, and then apply it for a daily look or a more sophisticated look with cat eyes or winged eyeliner. After trying this eyeliner several times, we can safely say that is it long lasting and doesn't need any retouching, even after a night out. Price: Thie liner retails at 34$ in Lebanon for a capacity of 0.55ML. This is an expensive price compared to other eyeliners from similar brands. The price is double and triple compared to the others, noting these eyeliners have a capacity of 1mL to 5mL.
Eyes:
Eyeliner
Brand:
Urban Decay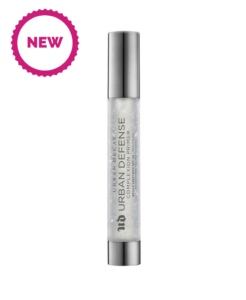 Packaging: This primer has a classy packaging, it comes in a plastic UV tinted bottle with an airless pump, resulting in minimal product waste. The product's brand and name are written on the tube in a way that makes the packaging very eye-catching. The tube is relatively big and will not fit easily in your makeup kit. Texture: This primer has a silicone formula that is very slick. It may seem oily at first when applied but it dries very fast. Effect: This primer helps in holding the foundation and minimizing the pores and give a luminous finish. We advise you to use a moisturizer before applying it as it may dry your skin. Bear in mind that the primer may pile if you are using oil or water-based products in your make up routine. Moreover, if you have a sensitive skin, you might be irritated by the primer when applying it on your face. The best feature about this primer is that it contains SPF30, which means that you can use it as a sunscreen to protect your skin, and you can also apply it on days when you don't want to wear makeup. This primer has ingredients that are rarely seen in other primers. The ingredients include sesame seed extract, rich in antioxidants, which nourishes the skin from deep inside and promotes its softness. Tomato fruit extract is also found in the composition of the primer, working against blackheads and as an oil-reducing agent. Application: Apply small amounts of the primer on the different areas of the face, then blend it on your skin by using your fingers. When you pump the product out of the tube, make sure you pump a little quantity, as the product will build rapidly on your face if used in a large quantity. Price: This primer retails at 42$ in Lebanon for a capacity of 30ML. In comparison to other primers from the same range, its price and capacity are fair, especially that it can also be used as a sunscreen.
Complexion:
Primer
Brand:
Urban Decay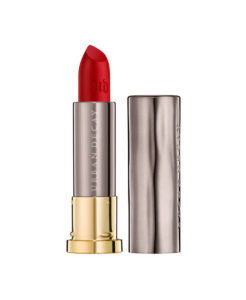 Packaging: These lipsticks from the Vice collection come in a black box that showcases the lipstick colors with the collection logo and brand embossed in gold. Whereas every single lipstick comes in a metallic plastic case¬¬—unlike other lipsticks from Urban Decay such as those of the Revolution collection— but they don't look cheap though. We also noticed that it closes securely and the cap stays in place so no need to worry when carrying it in a bag. Texture: This lipstick has a creamy texture. Available colors: There are ten different colors of this lipstick: 714 (bright red), Alpha (bright rose), Crank (bright berry fuchsia), Crash (neon orange), Hex (deep red wine), Jawbreaker (dark purple), Pandemonium (bright purple), Oblivion (grey-taupe), Savage (electric pink), Vanity Kills (lavender). Tested color: 714, a matte bright red color. Scent: Very faint, pleasant upon application. Effect: The Mega Matte collection is highly pigmented, one layer is enough to cover the lips. It has a super-intense matte effect that gives zero shine. If your lips tend to be dry, please note that this lipstick increases dryness since it isn't creamy enough. It also brings out the fine lines on your lips. So we advise you to exfoliate and moisturize your lips prior to applying it. In case you're looking for a creamier lipstick that doesn't exacerbate lip dryness, you can try Urban Decay's Comfort Matte collection. Urban Decay claims that this lipstick doesn't stain at all, but we noticed that it does leave a mark when it comes in contact with a hand or a cup of water. This affects its lasting power. If you don't eat anything, it can last up until four or five hours, but you will definitely have to retouch it if you do eat or drink. Price: This lipstick is sold in Lebanon for 28$/0.11 oz. (3.2 grams).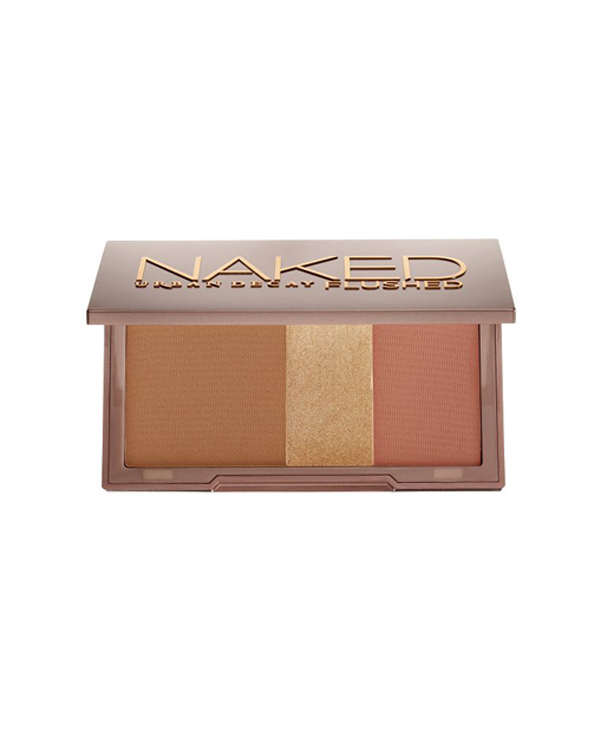 Packaging: The Urban Decay Naked Flushed palette comes in a simple glossy easy-open magnetic case with a big mirror inside. It comes in handy and packs our favorite essentials with its silky bronzer, highlighter and blush to serve various purposes. While you're on the go, the best thing is that you can toss it in your bag along with a makeup brush (however you will need to buy the brush separately since it doesn't come with it). Available Colors: This product is available in 6 shades: Naked, Sesso, Going Native, Streak, Nooner and Strip for a deep bronze shimmer. Texture: The bronzer's texture is dry and the highlighter feels soft without being powdery. As for the blush, its texture is both soft and powdery. Effect: Naked Flushed with its three toning colors ensures a glowing appearance. All its shades worked positively for us. While the bronzer looks a little amber toned, it's fairly untainted and delicate enough to be used daily. When we tried it, it lasted for around 8 hours which we considered to be about average. Although it's a bit dry but we found it easy to apply. The blush and highlighter are appealing shades and are quite pigmented. While applying it, you need rather a light hand with both. The color is powerfully pigmented yet blends pleasingly, and the entire shades are compliant enough for any skin tone. The blush is a matte color and the color lasted for 7 hours. The highlighter feels silkier and loose upon application, so due to this it doesn't adhere to the skin pretty well. We have also tried this product on a pale skin and we were worried that the bronzer might not go well on it. The color turned out to be beautiful when applied on the cheek bones. This is absolutely our favorite face palette, particularly when traveling. You get everything you need for a summer glow in one package! Unless you like to use the blush and the highlighter individually, then it is a bit hard to keep them separate. The highlighter is definitely shimmery, and the bronzer guarantees a sun kissed skin. We also noticed that you only need to tap a little and enough quantity comes off. Price: This palette is sold in lebanon for 46$/14 g. It is much cheaper to buy this 3-in 1 palette than buying each color separately to give your complexion the same glow. This is a good investment since other products have less features for a higher price. For instance, Nars Blush Bronzer Duo is for 42$ with only a blush and bronzer (2.5g each) and Too Faced Chocolate Soleil Matte Bronzer retails at 30$ (8 g).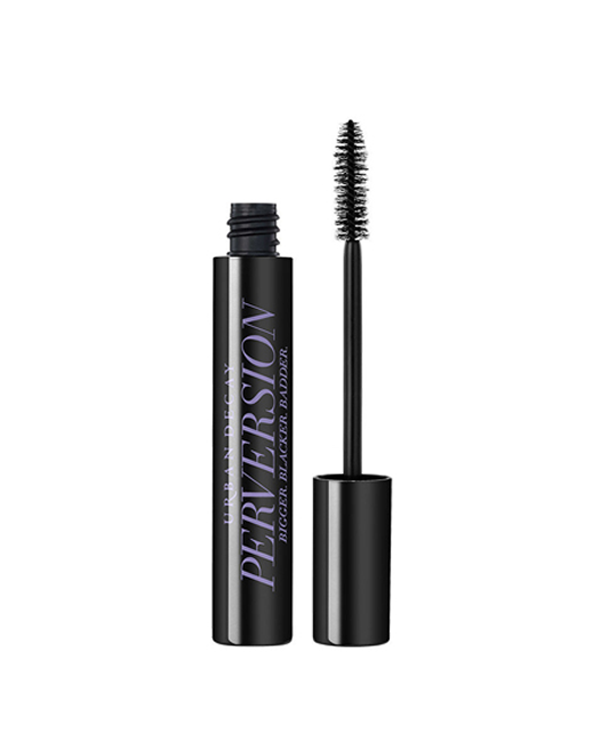 Packaging: The "Perversion Mascara" by Urban Decay comes in a satin black chunky tube that has the brand name and the name of the mascara written on it in shiny purple. The packaging is quite stylish and chic, it also goes well with the brand's promise of "bigger, blacker, badder." The brush is bushy and wide and has a multitude of bristles for deep application. Color: This mascara comes only in black. Effect: Applying this mascara was very easy due to two factors: the creaminess of the texture of the mascara itself, and the brush which is very bushy and allows all lashes to be coated instantly. For those of us with medium length blond lashes we noticed a great difference from the first coat of mascara: our eyes widened and were more defined as for those of us with short lashes, the mascara allowed an elongated look. After applying several layers, we noticed how the creaminess of the texture actually allowed for a deeper and even darker color than first application without clumping the lashes together. For a natural look, we recommend a maximum of two coats to be applied. With more coats of this mascara, it would be a daring and bold look for the office or a day out. The brand claims that the mascara offers a very deep black which we can confirm from our experience. When it came to wearability, the mascara did not clump up throughout the day, however, we did notice some dryness and smudging at the end of a working day. The deep blackness of the mascara does not come without a cost, we did struggle with make-up removal because no matter how many times we cleaned our lashes the mascara would not completely come out. The mascara did however give us volumized and lush lashes that lasted for up to 4 hours without smudging. The mascara was versatile: it worked very well during the day, with only a tainted lip, and at night, with a full smoky eye and a more edgy look. Price: This Mascara is sold in Lebanon for $46/0.4 fl. oz.