68
Yes
None
1
12
Name...
/brand/maybelline/
Filter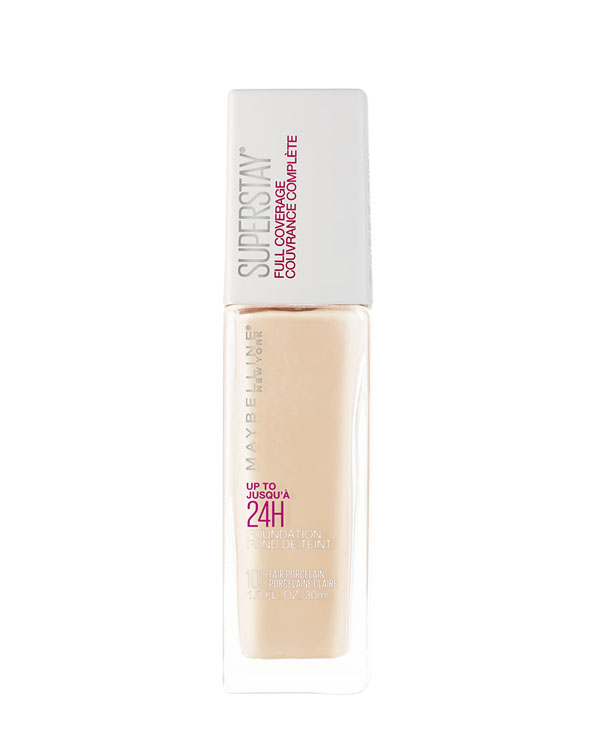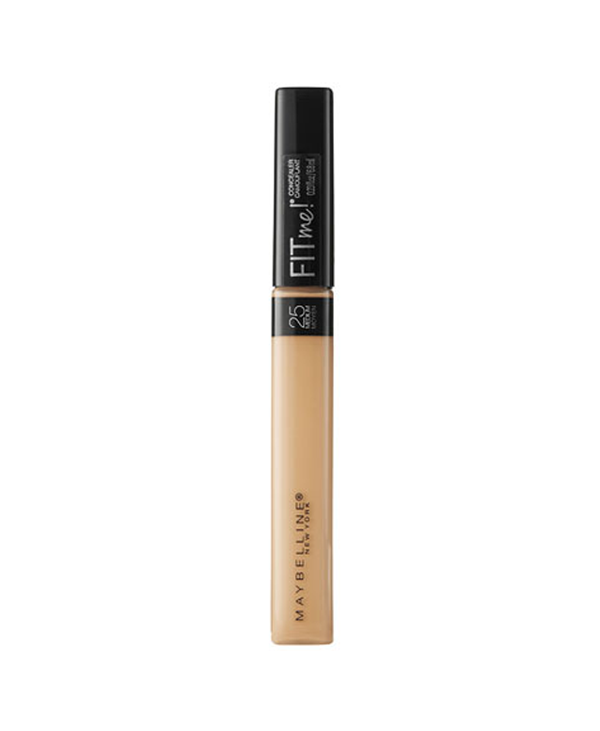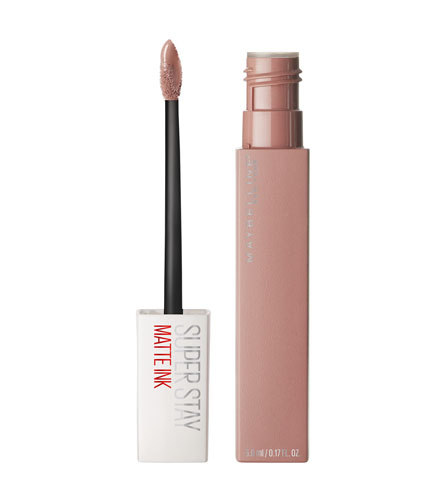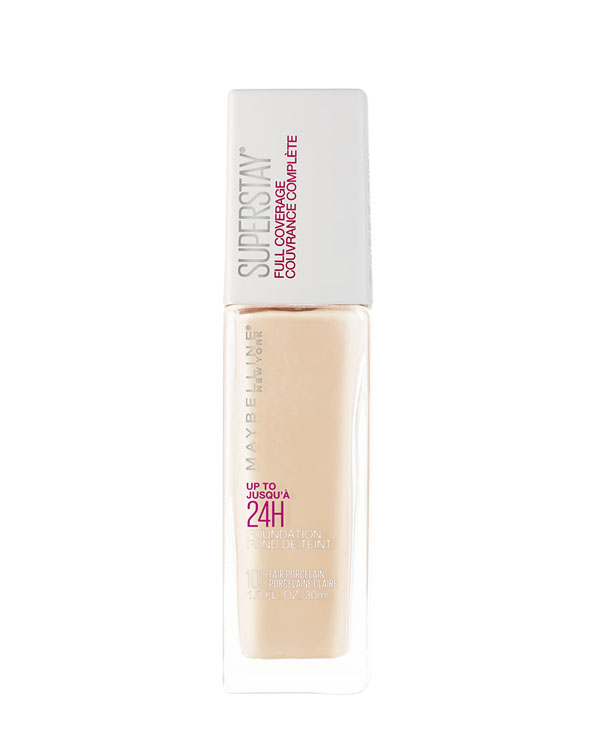 Packaging: The "SuperStay Foundation" by Maybelline New York comes in a glass see-through bottle and has silver, black and hot pink writing on it. The cap is made of white plastic. After removing the cap, a white plastic pump appears to facilitate dispensing the foundation. The cap snaps on securely. Colors: There are 16 available shades of this foundation. The options are many and go from light to dark. Texture: The texture of the foundation is different from other drugstore foundations: it is not runny and is neither thin nor thick. It gives out an almost mousse-like texture which makes it easy to apply. Effect: The foundation's unique texture blended it out very smoothly with a beauty blender. It covered minor as well as major blemishes and skin discoloration and gave out a full-coverage look that was not grainy. The foundation looked very natural especially given that only one pump was needed to cover the whole face. Most foundations end up looking overdone, but the "SuperStay Foundation" by Maybelline did not give that effect. However, the finish is not completely matte. The foundation felt nice on this skin and it was easy to apply make-up on it. The brand's claim is true that the foundation "minimizes the appearance of flaws and imperfections" and "glides onto skin for smooth and breathable wear." But, this product is not as long lasting as Maybelline claims. After about 5 to 6 hours of wear the foundation became patchy on the T zone. When tested again with a primer or simple moisturizer as a base, the foundation lasted for longer, almost 9 hours without retouch. Application: The "SuperStay Foundation" by Maybelline New York is best applied with a beauty blender and not a foundation brush. This is because the texture is more suitable to be applied with a blender to ensure even spread and full coverage without any line marks. Price: The foundation officially sells at $11.9/30 mL which is comparable to other brands such as L'Oréal's "Infallible- Total Cover Foundation" which sells at $12.9/30 mL. In another range is MAC's "Pro Longwear Foundation" which retails at $30/30 mL.
Brand:
Maybelline New York
Packaging: The Maybelline New York Color Sensational Lipstick comes in a rectangular frame. The lipstick bullet is silver in color with the cap that has a changing color according to the shade. It opens easily as you hold the base and pull off the cap. The packaging is rather long-lasting and travel-friendly so you can store it anywhere without worries. The shade name and number are written on the bottom. Texture: This lipstick is creamy and it has a smooth texture. Available colors: There are 39 colors available ranging from neutral, pink, purple and red. Tested color: Matte Purely Nude 981 Scent: The product has a fruity scent. Effect: The Maybelline Color Sensational Lipstick collection is very pigmented. It is comfortable to wear because it is very creamy on the lips so if you have dry lips try to apply it and you will see that it glides easily, decreases dryness and softens your lips. It lasted for around 4 hours, however when we started having food, the color faded. Its longevity depends on the quantity of fluid and food consumption. Nevertheless, we once wore this color on top of a pigmented lip liner which helped it stay longer, for around 6 hours with much less budging. The product when applied transfers a little, which is normal for a creamy lipstick so there's nothing alarming about it. Despite its hydrating effect, we felt that it would be better to exfoliate your lips or apply a lip balm prior to wearing it as it would highlight the appearance of flaky lips. Application: In order to get the best result, apply your lip color by starting in the center of your upper lip then work from the center to the outer edges of your lips, following the contours of your mouth and glide across the entire bottom lip. Finally, massage your lips together. Price: 17 USD for a capacity of 0.15 oz. (4 grams). There are other matte lipsticks cheaper but for less size from other brands such as CoverGirl Katy Kat Matte Lipstick 12.90 USD for 3 grams. However, Rimmel London Lasting Finish by Kate Moss Lipstick are sold at 5 USD for almost the same capacity as Maybelline Color Sensational Lipstick.
Brand:
Maybelline New York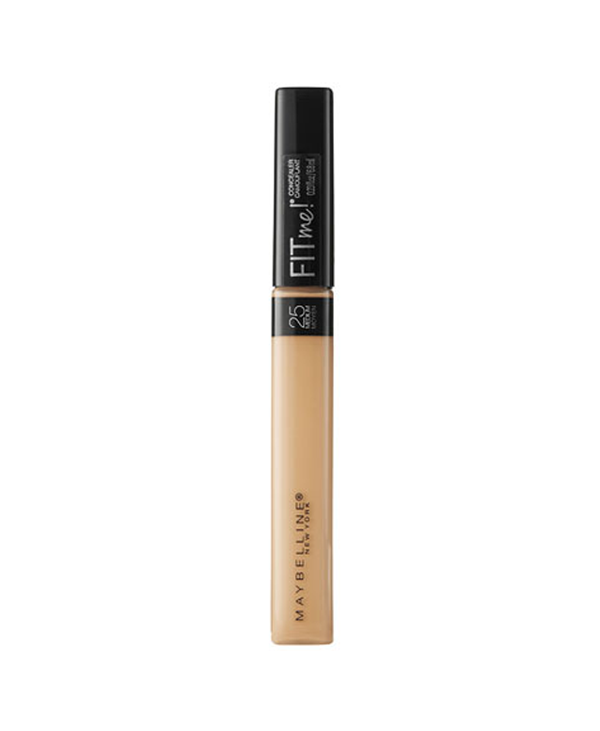 Packaging: Maybelline New York Fit Me Concealer comes in a skinny plastic and transparent tube with a black cap. The form of the tube looks standard and similar to lip glosses. It has a small furred applicator wand in it. As for the shade name and number, you can find them written on the sticker on the tube. Fit Me is very light in weight so you can easily carry it in your purse or anywhere for quick touch ups. Texture: This product is of a creamy, yet light and smooth texture. Skin type: It is suitable for all skin types and it is dermatologist and ophthalmologist tested. Scent: Fit Me concealer is fragrance free. Available colors: The product is available in 6 colors ranging from light to dark. Tested Color: Fit Me 25 Medium Effect: When we first tried Fit Me Concealer, we noticed that its consistency is very easy to blend into the skin. It is not runny though, as you would expect a liquid concealer to be. It has a natural coverage that leaves the skin looking fresh. Its translucent base and lightweight pigments leave the skin breathing and natural. Also, it doesn't feel heavy neither highlight fine lines. Always try the shade on your face at the store before buying it and pick colors that match your skin tone or that are a bit lighter. If you are white skinned, don't go for a bright color such as the Fit Me 10, because it will give you a very yellowish look. Furthermore, this product performs well for under eye and discoloration depending on the severity of the dark color. It should be noted that we tried this concealer on pretty dark circles from sleepless nights, but it gave an ashy look. It does not work well on very deep black circles but rather on light dark ones. So, if you want to use this product while you have deep darker circles, try to dab on compact powder in the same shade as your skin on top of it. It also blended well over our sunblock lotion. We were pretty satisfied that it lasted for about 5 to 6 hours on us. Also, we applied this product on some of us with dry and oily skin and it worked just as well. Application: This product can be easily applied due to its applicator wand which makes it easy to place a small dot or large swath exactly where you need it, and you can blend it out nicely with your fingertip or a brush. Price: 7 USD for a 6.8 ml capacity. This product is considered a good investment for you as it has the same benefits and a more quantity for so much less than for instance CoverGirl Vitalist Healthy Concealer Pen which costs around 9 USD for 3 ml only or Revlon Photoready Concealer 6 USD for 3 ml as well. As another option with almost the same capacity for less price, you can try Rimmel Match Concealer 6 USD for 7 ml.
Brand:
Maybelline New York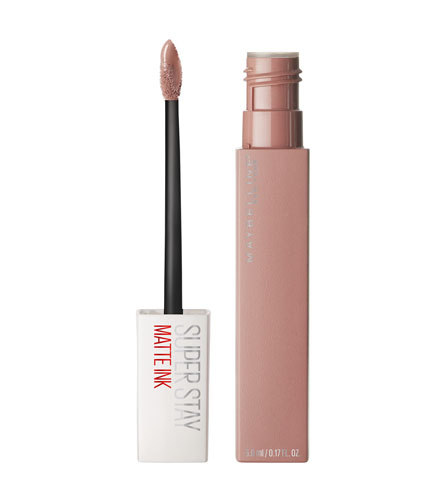 Packaging: The Maybelline "Super Stay Matte Ink" is packaged in a rectangular tube. The tube's color is the same as the lipstick's color and has a matte finishing to reflect the lipstick's identity. The hand of the brush which is the same as the lid of the tube is white. Available colors: This lipstick comes in 10 different shades. While some are nude like the "Loyalist" or "Dreamer", others are deeper in tone like "Pioneer", and there are a few darker shades such as "Escapist" and "Believer." Tested Color: "Lover", a deep rosewood shade. Smell: The Maybelline "Super Stay Matte Ink" lipstick has a strong vanilla smell which can be overpowering to those with odor sensitivities. Texture: Just as its name suggests, the lipstick is liquid, and it spread very easily, evenly, and smoothly on the lips. It is a but heavy upon initial application, but as soon as it dries, it blends in with the lips. Effect: The lipstick is very easy to apply because of its texture and the arrow like application brush it comes with. The brush made it easy to draw the contour of the lips and then fill them. It takes a few seconds for the lipstick to dry and the color to sit and blend with the lips. We found the pigmentation to be high in the lipstick, so there was no need to apply more than one layer. The matte-finish is perfected because the lips look smooth and soft not grainy, which is what tends to happen with matte lipsticks. We were able to wear the "Super Stay Matte Lip Ink" for a full 8-hour work day without needing to be retouched. The lipstick sustained a full meal and a couple coffee breaks without smudging. Although it was not entirely transfer-proof, it was indeed very long-lasting just like the brand advertises it to be. The only struggle we had was with removing it because unlike other matte lipsticks, it blended so much with the lips almost sticking to them that it needed lipstick remover. Price: The "Super Stay Matte Lip Ink" retails at $9.49/0.17 fl.oz on the official Maybelline website. While the "Matte Lip Ink" is more expensive than the "Ultra Matte Lip" by Colour Pop which sells for $6.50/0.11oz, its effect is much more lasting and looks almost as a natural lip color while the "Ultra Matte Lip" needs retouching. Compared to the "Kylie Lip Kit" which retails at $29, we found the "Matte Lip Ink" to be longer lasting and much easier to apply.
Brand:
Maybelline New York