30
Yes
None
1
12
Name...
/brand/kiko-milano/
Filter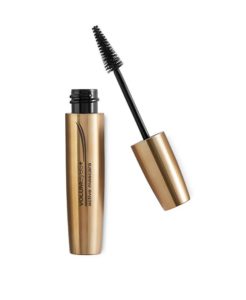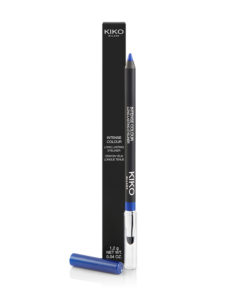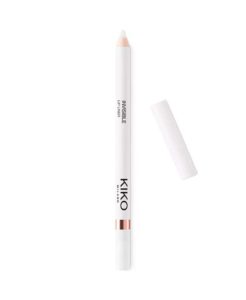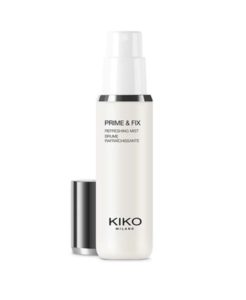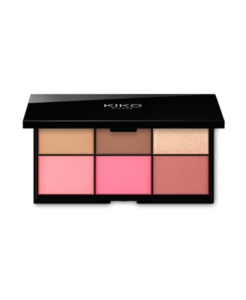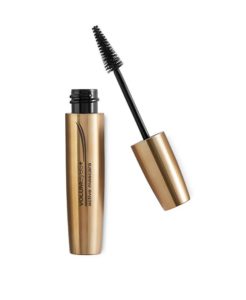 Packaging: The packaging of the "Unlimited Double Touch" lip color by Kiko Milano is refined and elegant. The lipstick itself comes in an oval transparent double tube with the Kiko logo on it. On one end of the tube there the base lip color, and on the other end there is a transparent liquid that gives a glossy top coat finish. As for the brushes, there are two applicator blushes on each side of the tube. On the side of the base coat, it is spongy and has a flocked-tip for easy application, and the one on the top coat end of the tube, the brush is flat. The size of the "Unlimited Double Touch" lip gloss is rather larger and take up too much space in a wallet-on-chain or a clutch. Available colors: This lipstick comes in 24 shades, some are nude like "Soft Rose" and "Satin Rosy Beige" while other are darker-toned and come in shades of red, fuchsia, and plum like "Cherry Red", "Hot Pink" and "Satin Grape." Tested Color: Rosy Mauve, a burnt rose color. Texture: The base and top coats of the lipstick are liquid and are easy to apply as they glide on the lips. Smell: This lipstick has a somewhat strong "sugared-donut" smell that can be annoying for those who have a sensitive nose. Effect: When the base coat dries on the lips, it has a clean and matte finish. The color was well pigmented, so applying only one layer of the basecoat was enough. The advantage of this lipstick is that it can be used for both: matte, and glossy finishes. Applying the glossy top coat was easy, and simple as it is not sticky. When it comes to wearability, the website claims that it lasts for "up to eight hours" and that it is "smudge-proof". However, after testing the product, we noticed that the color does fade when eating or drinking. It does not wear off completely but will need to be retouched. Without eating or drinking, we found that it lasted a good 6 hours. we noticed that the color tends to fade and wear off when eating/drinking, so application needs retouching. Price: This lipstick comes in a 2 x 0.10 fl.oz container and retails at 16.5$ in Lebanon. The price is competitive given the two options (matte and glossy) it offers, and the size of the container. Compared to NYX Professional Makeup' Lip Lingerie which retails at $7 for 0.13 fl.oz, "Unlimited Double Touch" is a bargain.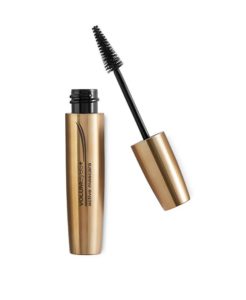 Packaging: This mascara comes in a golden average-sized tube, its applicator is cone-shaped, and made of thin fiber bristles that are close to each other. It has long bristles at the inner side of it and tiny ones at the outer side of it. Color: This mascara comes in a black pigmented color only. Texture: This mascara has a creamy and glossy texture. Smell: This mascara has no smell. Effect: While applying the mascara on the lashes, we noticed that the ink was distributed evenly from the biggest to the shortest interior lashes while keeping the lids clean, thanks to the design of the brush. This mascara has a creamy and glossy texture. It gives a lot of volume to the lashes, and separates them well. After trying it for a couple of times, we noted that 2 coats are necessary to make the eyes stand out in a subtle way suitable for an everyday look, however, any additional coat might cause the lashes to become clumpy. Five hours into the application, we saw that there was no fall out from the lashes, and that they stayed soft and didn't get crispy. It was as if the mascara had just been applied. However, bear in mind that this mascara is not waterproof, therefore if you have watery eyes, this product might not be suitable for you. Price: $12.5 in Lebanon, with a capacity of (11ml). This mascara falls into the low-range price compared to other products with a similar capacity.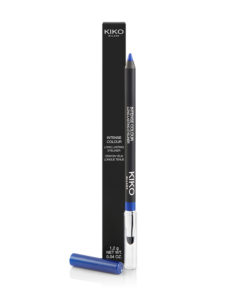 Packaging: The Kiko Milano Intense Colour Long Lasting Eyeliner comes packed inside a black sleek card box with all the product information printed over it. The liner is in pencil form with a sponge attached to the base of the pencil for blending. The pencil tip is covered with colored long cap while the sponge is covered with a transparent long cap. The packaging is very convenient and travel friendly. Texture: Creamy in texture, the liner is easy and smooth to apply. But be careful, the creamy texture can also lead to unexpected breaking or smudging of the pencil tip, so it's always better to keep a sharpener nearby, for optimal use. Color: This liner comes in sixteen colors: 1 Pearly White, 2 Pearly Gold, 3 Pearly Bronze, 4 Pearly Brown, 5 Metallic Purple, 6 Mat Ebony, 7 Metallic Light Green, 8 Metallic Emerald, 9 Metallic Malachite, 10 Metallic Ivy Green, 11 Metallic Blue Teal, 12 Metallic Turquoise, 13 Pearly Violet, 14 Metallic Blue, 15 Metallic Night Blue and 16 Black. Tested Color: 11 Metallic Blue Teal, the color is true to its promise, intense and fully pigmented. Effect: The number 11 Metallic Blue Teal, KIKO Color Intense, Long Lasting Eyeliner is a teal blue eyeliner that has a metallic tint to it. It has a little shine to it before blending, but nothing too glossy. The color gets deposited in single application. You can layer it too, if you're looking for a darker and broader line, although no more than two layers are needed for the color to be perfect. The eye pencil glides on smoothly. The brand says that the product is waterproof, and it is! Due to the pencil's quick dry formula, once applied, you have about three minutes to use the sponge in order to blend it. After that, the pencil will have dried and will stay on for the whole day. If you have watery eyes, you might have to check yourself out in the mirror from time to time, to make sure the product is still in place. Even though it is waterproof, repeated touching of the eyes and occasional tears, might mean a quick line might need to be reapplied after a few hours, to ensure your look stays fresh. The best way to remove it after a night out, is to use an oily eye makeup remover, to facilitate things and avoid forcing it and irritating the eye. Application: Apply to the outside of the eye and blend with the built-in pencil applicator or eyebrow brush. Price: This eyeliner retails at 10$ in Lebanon. This is a good price, compared with similar products from equivalent brands like NYX's Slide On pencil, or Maybelline's 'Lasting Drama' waterproof pencil, the pricing is very competitive.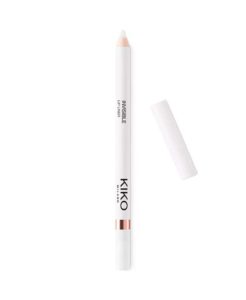 Packaging: The KIKO Milano Invisible Lip Liner comes packed inside a black sleek card box with all the product information printed over it and a small paper guide inside the box. The liner is in pencil form meaning you need to sharpen it as you go. It has a standard size, a white cover and bottom with black writing, which makes it easy to find in your makeup case. The cover closes securely and is therefore suitable to keep in your hand bag. Colors Available: This lip liner is transparent and invisible and is the only one of its range. Smell: This lipliner doesn't have a smell or a taste. Effect: This lip liner is not a regular lip-liner, but rather a part of the primer family. Its texture is soft and fluid. It's easily applied and doesn't stick. The result is a transparent lip pencil that forms a colorless barrier and prevents your glosses and lipsticks from spinning. Its invisible formula is suitable for all shades of gloss and lipsticks. Invisible lip liner lip contour pen is waterproof and long lasting. The definite plus of this invisible lip liner is that it allows your gloss or lipstick to last for a longer period of time, reminding us it is marketed as a primer. Application: For best use, place the pencil just outside the lip contour. Then apply your gloss or lipstick. It can be hard to know if you applied enough material, as you have no visibility, given the product is transparent, but after a couple of uses, you'll get the hang of it and be able to dose the perfect amount. Price: 10$ on the official KIKO website, which is cheap compared to other liners that are of the same standard size and weight (1.20g), such as Urban Decay's Glide On Ozone shade lip pencil, priced at 20$ on the official website.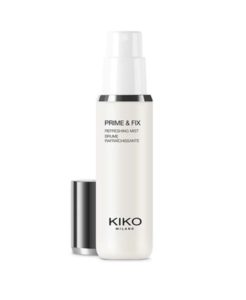 Packaging: The KIKO Prime & Fix Refreshing Mist is packaged in a typical KIKO nice shiny black cardboard box. On the box you can find a lot of information about the product, such as the ingredients and how to use the product. When you remove the container from the box, you'll see a nice-looking bottle, with a steel-like silver cap, and a pearly white bottom made of a hard plastic. Texture: This water-based spray with makeup fixing action and refreshing primer effect has a very light water-mist texture that will dry off in only a few moments. Effect: According to the brand, this refreshing mist was inspired by Korean beauty trends. It is marketed as a multi-purpose and multi-benefit product. The claim is that on the one hand it fixes and prolongs the hold of the makeup, which is true, even more so for "melting" your powder products into your skin! We recommend however, to wait until your makeup is dry and your routine is done, before spraying your face with the mist, to make sure the water doesn't cause any runs or smudges when interacting with the makeup, especially with eye makeup. The other claim by the brand is that on the other hand, when applied before makeup, it acts as a face-refreshing primer or base, which we also agree with. Although we don't recommend a year-long use of it as a primer, we absolutely see its benefit as a refreshing primer in the summer, as the texture and feel really do create a nice fresh misty sensation for the hot days! Application: Shake the spray well before applying. Hold the spray about 20cm from your face and spray in an X shape, making sure your eyes and mouth are closed. Smell: The KIKO Prime & Fix Refreshing Mist has quite a nice light smell. The smell is quite faint, so there's no risk its smell will interact with your face cream's or your perfume or scented shampoo. Price: This mist is sold at 19$ in Lebanon for a 70ml volume. Compared to similar products from same range KIKO competitors such as Urban Decay's All Nighter spray priced at 32$ for 118ml or, Sephora's Beauty Amplifier Spray, priced at 18$ for 80ml,the price is fair and matches well with the others, give or take a few dollars. The shelf-life of the product once open is 12 month, which is the standard.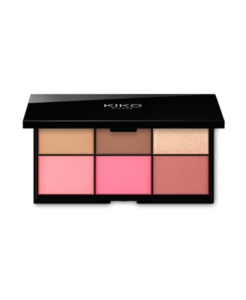 Packaging: The "Smart Essential Face Palette" by Kiko Milano is a sleek black rectangular box. It is convenient because of its medium size and can slide into a purse or a bag easily. While it contains a mirror, the palette does not carry an applicator with it. Available Colors: There are 6 different powders in the "Smart Essential Face Palette" by Kiko. To be more precise, there are 3 blushes, 2 bronzers, and 1 highlighter. There are 3 different palettes in this Kiko "Smart Essential Face Palette". "The Smart" palettes gradate in intensity of color from light ("Smart- 01") to deeper tones of the blushes, bronzers, and highlighter ("Smart- 03"). Tested Palette: We tested the "Smart- 02" palette which is medium to dark. It has a gradation of pink blushes: from light coral, to a richer pink, and a deep almost earthier maroon. The 2 bronzers gradate from camel to a dirtier brown. The highlighter is a soft gold. While the blushes and bronzers are matte, the highlighter has a metallic shimmery finish. Effect: This palette is convenient because the blushes can be interchanged from day to night. For example, during the day, for a more natural look, we used to light coral blush. Using the same palette, we opted for the richer pink and the highlighter for a better-defined night look. The texture of the shades is powdery. However, they are easily applied and don't need a primer. The "Smart- 02" palette is too pigmented for a "medium to dark" palette. For example, the deeper earthier maroon blush was too much for fair and medium skin tones. Bu the highlighter was the right amount of pearly gold. The bronzers were also very convenient, the camel can be applied in the winter and the deeper brown in the summer, to accentuate a tan. After trying this palette, we noticed that the blushes, bronzers, and highlighter have a long tenure. On average they lasted for 4 to 5 hours without needing to be retouched. Application: For a subtle fresh look, applying the camel bronzer or the light coral blush is recommended. For a more defined look, consider applying the maroon bronzer or the deeper pink blush. However, if you have fair toned skin, defining your eyes with some eyeshadow and liner is recommended to accompany the medium tones of the blush and bronzer. The highlighter can come in handy during the day or night. As for the darkest blush tone, it is a very daring look that we thought was too much for lighter skinned women, Price: $32.4 in Lebannon. Net weight is 0.56oz/16g, which is fair compared to its size and the number of face shades in the palette. However, we would have liked for a two-sided applicator brush to be included in the palette. The palette is fair compared to Maybelline's "Facestudio Master Contour Face Countouring Kit" which sells officially at $12.5 for 0.17oz. The Maybelline palette is almost the third of the Kiko palette size. However, the Maybelline palette includes a brush for application.