34
Yes
None
1
12
Name...
/brand/nars/
Filter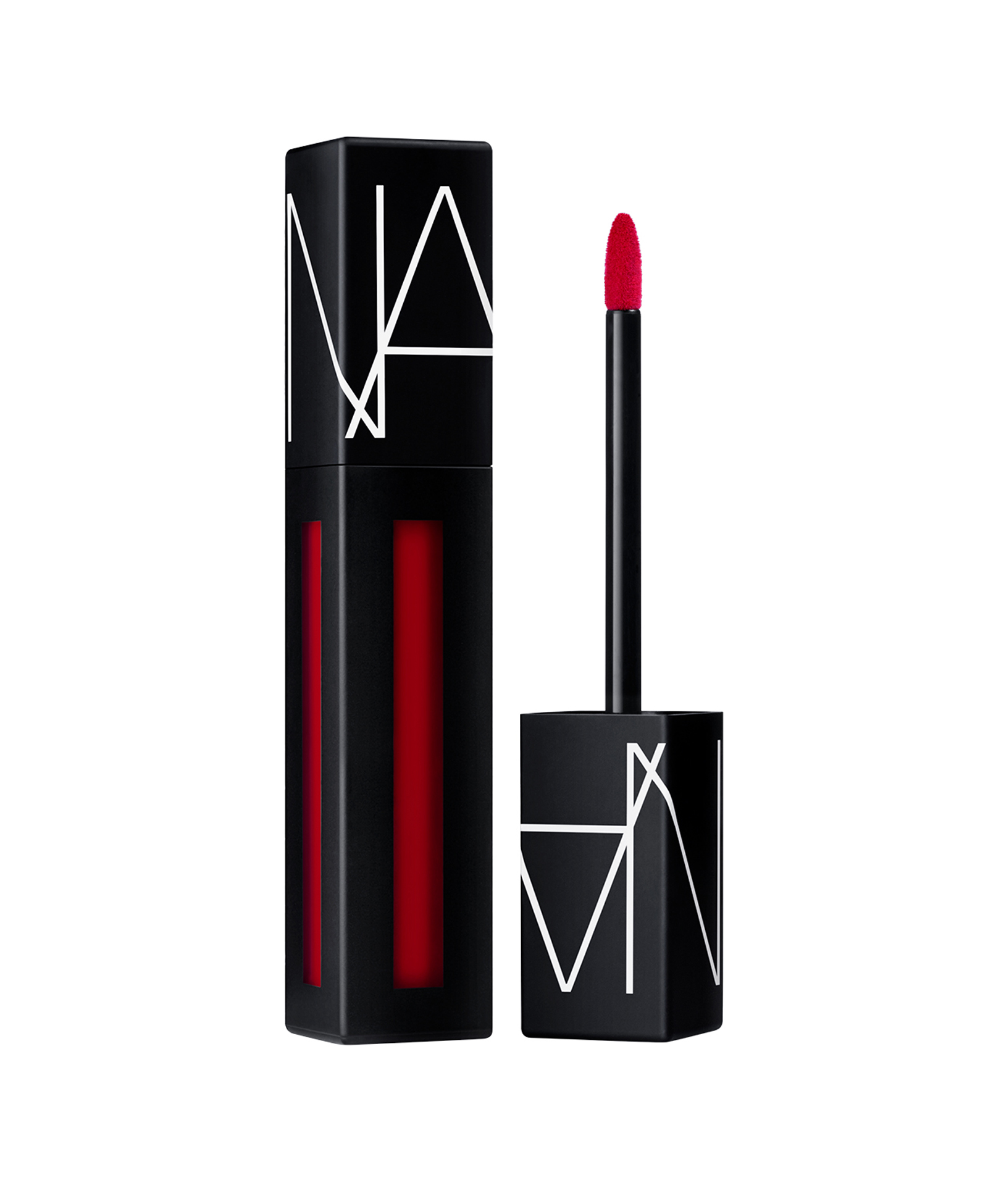 NARS
Powermatte Lip Pigment
Packaging: This lipstick comes in a matte black plastic tube that corresponds to its effect, with transparent bars through which you can see the lipstick color. The brand name is marked on the cap that closes tightly to prevent spillage. Whereas the applicator is a thin doe-foot wand. Texture: This lipstick has a lightweight liquefied pigment. Available colors: There are 20 different colors of this lipstick, varying between nudes, pinks, violets, and reds. There is also a collection of dark shades like pitch black. The reds are quite similar in color though, so you better test them before picking the one for you. Each color has been inspired from a classic Rock song such as "American woman" (Chestnut), "Get up Stand up" (Bright pink coral), and "Light My Fire" (Vivid orange red). Tested colors: "Get It On" (Tan rose), "Save the Queen" (Dusty mauve), "Walk This Way" (Rose pink), and "Don't Stop" (Geranium). Scent: This lipstick smells like sweet vanilla. Effect: It is easy to swipe this lipstick on the lips due to its liquid formula, and it turns matte quickly without drying out the lips like other matte lipsticks do. What drew us was its high color consistency and full coverage, for only one layer is enough to cover the lips and bring out the desired color. If you shall need to apply another layer, it will smoothly lie on top of the former one. It is noteworthy that the color does not change upon application, but stays the same as it appears in the tube. Regarding its lasting power, the brand indicates that it is long-lasting. When we tried it, we noticed that it fades out with time, naturally nonetheless. It turns one or two shades brighter, so you can either reapply it or leave it as is. The brand also indicates that it does not stain, but the truth is that it leaves a mark on any cup whether it is water, tea, or coffee that you're drinking. Application: You might as well exfoliate your lips before applying this lipstick so they wouldn't look flakey. Next, shake the bottle well then pull out the applicator. Here, we must warn you that the applicator is very precise so you might find it challenging to use and you will need a few times to perfect it. We advise you to use a lip-defining pencil first in order to facilitate application. Price: The lipstick retails at 26 USD on Nars official website (for a size of 0.18oz or 5.5ml). This price is relatively comparable although lower than other matte lipsticks from brands such as Huda Beauty (27 USD for 0.17oz) or Urban Decay (17USD for 0.11oz). If you consider the MAC matte lipsticks, they retail at 17.5 USD for nearly half the size (0.1oz). You can find a competitive alternative with Kat von D offering a lightly bigger lipstick weight (0.22oz) for a lower price (25USD).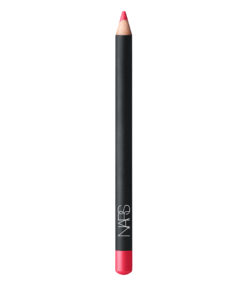 Packaging: This is a classical lip liner that you need to sharpen. It has a standard size, and a black cover that closes securely, therefore suitable to keep in your hand bag. Colors Available: This lipliner comes in 26 high pigmented shades and offers a wide variety of colors ranging from nude (like Vence), to black (like Nasty Girl), and including purple (Star Rockin'), guava (warm pink), and grey (Hyeres). These colors are inclusive to every skin tone and help create a simple, everyday look or an evening, bold, dramatic look. The names of the lighter shades are named after cities from South of France. The black shade that is available can also be used to deepen any lipstick color. The tested color is Arles, it has a bright peachy pink just like the official website describes it. Smell: This lipliner smells and tastes like wood. Effect: The lip liner's texture is creamy yet firm enough to draw defined lines, and glides very smoothly on the lips. It applies easily, blends well and is budge resistant. It as a matte finishing and doesn't feel dry on the lips. However, after a while, it starts to feel a little rough, specially if you have dry lips. The product dries fast, which can be a bit annoying if you colored outside of the lines and want to fix it. This lipliner doesn't look heavy or thick no matter how much product you use. It makes your lip color application look neat. You can wear it alone on all your lips for a very natural look, add a touch of gloss to make your lips look shiny or add a lipstick from the same color for a bolder look. This lipliner is long lasting, as it is water resistant. However, it will probably fade away after eating or drinking, and therefore will need a retouch. Price: 24$ on the official website of NARS, which is expensive compared to other liners that are of the same standard size and weight (1.1g).