69
Yes
None
1
12
Name...
/hair/
Filter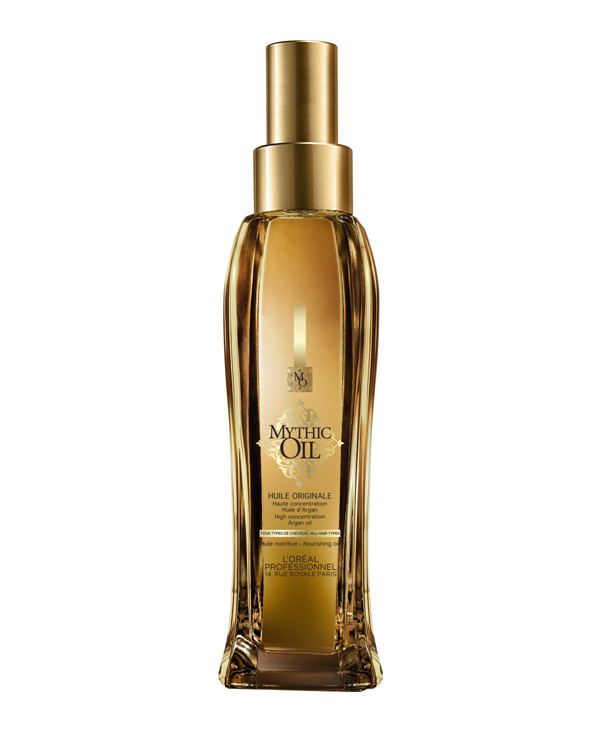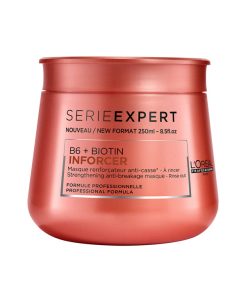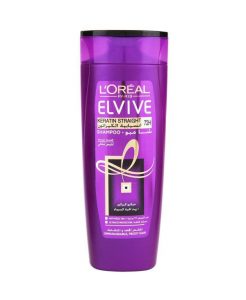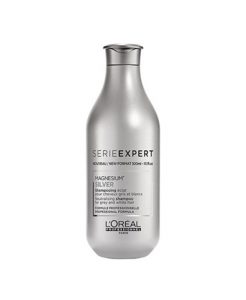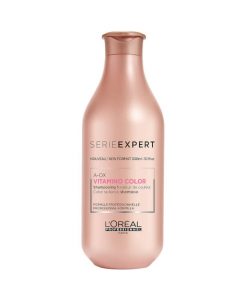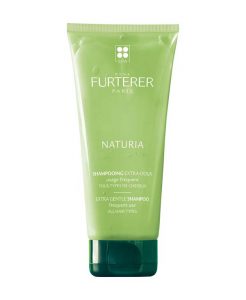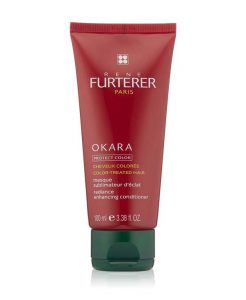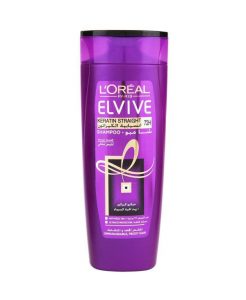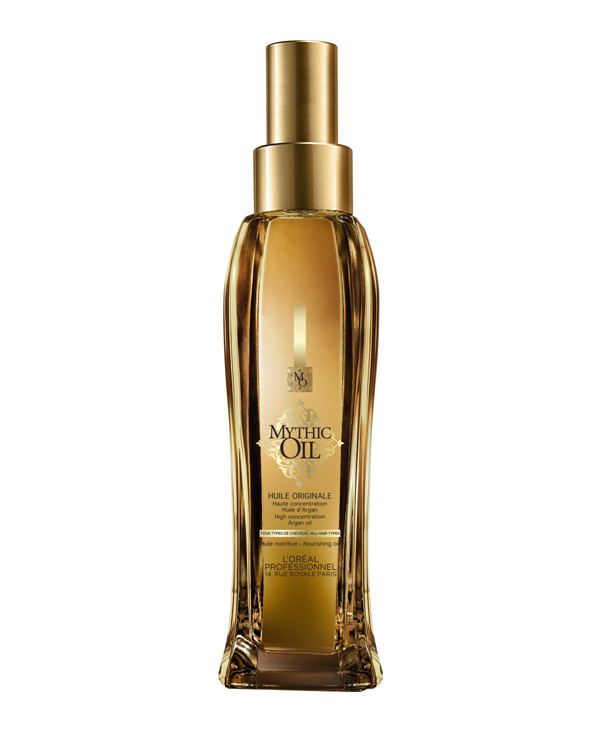 Packaging: L'Oréal's "Mythic Oil" comes in a heavy-duty glass bottle that looks very fancy. The design of the glass bottle and the product's logo have Oriental inspirations. The glass bottle has a deep Gold yellow color while the oil dispenser and the lid are made of bronze plastic. The inscription and product information are in black. Hair Type: This product is suitable for all hair types. Texture: The "Mythic Oil" has a very runny and lightweight texture. Smell: This hair oil has a strong smell. Application: Dispense 1 or 2 pumps of the "Mythic Oil" into your hands and rub them together to warm up the oil. Apply the product onto the lengths of the hair and leave it in. This product can be applied before or after blow-drying the hair. Meaning that it can be used on wet or dry hair. Effect: We tested the "Mythic Oil" by L'Oréal Professionnel before and after blow-drying the hair and the effects observed were different. Before drying the hair, we noticed that the product shielded the hair from the damaging effects of heat. After styling, our hair did not frizz up, stayed in place, had more volume and was bouncier. When we tested the "Mythic Oil" on dry hair, we felt the hair having a velvety touch. The product also added more radiance and shine to the hair, which appeared healthier. However, we noticed that the "Mythic Oil" should not be applied to the roots because it might be irritating for the scalp. Instead we focused more on the mid to end sections of the hair and especially the tips if the hair has drier ends. Price: The "Mythic Oil" by L'Oréal Professionnel sells at an average of $25.7/100 mL which is much more expensive than Garnier's "Marvelous Oil Deep Nourish" $5.9/150 mL and is considered a great price compared to the "Original Oil" by Kérastase which sells at $50/100 mL and has similar effects.
Brand:
loreal-professionel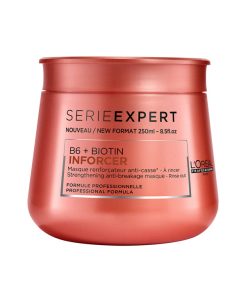 Range: The Inforcer Masque is one of 5 products in L'Oréal Inforcer strengthening and anti-breakage hair treatment line which is made of a shampoo, conditioner, mask, brush-proof spray and night anti-friction serum. This review is related to the mask. Packaging: The mask comes in an opaque pink container with a capacity of 250ml. Hair Type Tested On: The mask was used on very long, light curly hair with a tendency to oil and fall Smell: The mask smelled fresh and rosy, but it does not overpower. Texture: It has a thick creamy, non-foaming texture that spreads in a buttery way on the hair. Effect: The mask was used once a week over a period of three weeks. Usage methodology involved wetting thoroughly and then lathering the full set of hair from roots to ends with the mask and letting it sit for 3-5 minutes on the scalp. Once time is elapsed, the hair was rinsed meticulously with lukewarm water and dried with a regular towel. Since this new mask relies strongly on a reinforcing formula infused with Vitamin B6 and Biotin vitamin, it instantly reduced breakage and left the hair intensely conditioned. The hair is thus more resistant and stronger. The mask also envelopes the hair with moisture and nutrients, which allows a visible reduction of split ends reducing the need for a haircut to make it look healthier. If you have long hair that has become dull and weak due to extreme treatments (such as routine blow-drying and coloring), this product is great to reinject it with life and bringing back its brilliance and volume. Additionally, it will help extremely well in making the hair more manageable i.e. it will be easier to style and brush as it soothes out all the knots. Price: "L'Oréal Inforcer Masque" retails for $23.8/250ml and is similar in pricing to other brands in the same range such as Masque Cheveux Nutri-Réparateur from Yves Rocher ($14.9/150ml i.e. $24.8/250ml) but cheaper than brands such as Masque Fortifiant - BC Fibre Force from Schwarzkopf ($23.2/150ml i.e. $38.6/250ml).
Brand:
loreal-professionel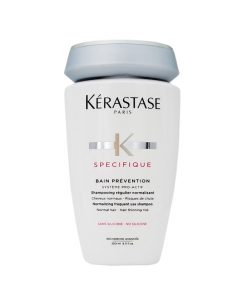 Packaging: The Kerastase Specifique Bain Prevention shampoo comes in a white bottle on which all the essential information about the components and results have been printed. Seeing that the bottle is opaque, it's hard to tell how much shampoo you have left. The bottle's flat cap is grey in colour and is quite inconvenient to use since you'll have to fully unscrew it while showering, as opposed to other shampoo bottles that come with flip-top dispenser caps. Texture: A transparent liquid formula that foams up when applied to the hair. Smell: This shampoo has a faint, pleasant smell that doesn't cause any irritation but gives off a fresh sensation. Hair type: The Bain Prevention shampoo was designed for normal hair prone to falling out. Effect: We tried out this shampoo for a full month on hair that was starting to experience falling out for around six months and was being vainly treated with hair loss-prevention pills and other types of shampoos. The Kerastase Specifique Bain Prevention, however, left noticeable effects after a month of use as hair loss after showering was reduced to half the quantity and no signs of loose hair strands were to be found on pillows or floors any longer. The hair also seemed more vibrant and texturized after having been fragile, brittle, and constantly falling out. Using it three times a week, we noticed that styling and brushing the hair became much easier after showering and that hair tangling decreased remarkably even without conditioning it. So if your main goal is to reduce hair loss, this shampoo does the trick. However, keep in mind that it does not help with regrowth, so you will need an alternative hair treatment designed for that. Price: The Kerastase Specifique Bain Prevention shampoo retails at 26.7 USD for a capacity of 250 ml in Lebanon. Its price is similar to that of other shampoos designed for hair loss-prevention such as Vichy's Derco Densi-Solutions Thickening shampoo for 25.3 USD with the same capacity. As well as La Roche Posay's Kerium Anti-hairloss shampoo for 24.4 USD per 200 ml.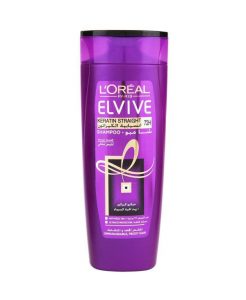 Packaging: The L'Oreal Paris Elvive Keratin Straight shampoo comes in an electric purple bottle with golden embellishment that makes it stand out. Its flip-open cap closes securely and has a practical nozzle that dispenses just the right amount of shampoo into the hand. However, the bottle is not transparent, which prevents you from estimating the quantity of product you have left. Smell: The Keratin Straight shampoo has a pleasantly sharp smell that lasts even after washing the hair. Texture: It has a thick and creamy formula. Hair type: This shampoo was designed for unmanageable, frizzy hair. Application: Spread a few drops of this shampoo on wet hair, lather up gently, and wash out. It is best to use along with the L'Oreal Elvive Keratin Straight Conditioner, which you spread out in the hair, leave in for a few minutes, and then wash out well. Effect: We used this shampoo along with its complementary conditioner for a whole month on curly, slightly damaged hair due to heat-straightening. It provided good results in terms of hair cleansing and removing build-up while giving it a nice smell. This shampoo does not only work on cleansing the hair, but it also straightens it for up to 72 hours as claimed on the bottle. It also displays the "Keratin Straight" effect, meaning that it acts as Keratin by giving you silky smooth hair. Upon trial, we noticed that this shampoo and conditioner duo helped tame and de-frizz the hair while we were combing and styling it. It was enough to blow-dry it without resorting to a hair straightener. This effect was the most apparent during the first day after use. But the next day, the hair restored its natural curl and frizz. This result reoccurred after each use. So we didn't get to experience the proper 72 hour or 3 day sleek hair, but the shampoo did a good job in revitalizing and adding a shine to the hair after having suffered of damage due to constant straightening. Price: This L'Oreal shampoo retails at 4.3 USD per 400 ml in Lebanon, whereas the conditioner retails at 4.85 USD per 200 ml. Its price is similar to that of other hair-straightening shampoos available at supermarkets, such as Head & Shoulders Shampoo Silky Hair for 4 USD per 400 ml, and Pantene Smooth & Silky 2 in 1 sold at 3.6 USD for the same capacity.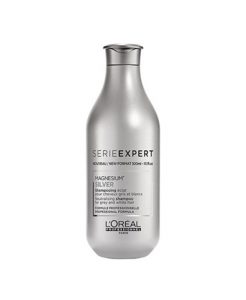 Packaging: The "Silver Shampoo" by L'Oréal comes in a grey-colored bottle with a flip cap. The bottle has black and silver inscriptions on it. Hair Type and Hair Tested On: This product is suitable for grey, white, and very blond hair. This shampoo was tested on hair that's dyed platinum blond and that has been moderately damaged. Texture: The "Silver Shampoo" has a creamy consistency. Smell: This product has a chemical smell. Effect: We tested the "Silver Shampoo" by L'Oréal on hair that has suffered discoloration and was turning yellowish because of dying and washing routines. The shampoo lathers-up very well. So, a little bit of product goes a long way. After several uses, we noticed that the hair is toned and has regained its dyed color. In fact, the brassy or yellowish hair strands reacted effectively to the shampoo and regained their liveliness and color. The "Silver Shampoo" worked by neutralizing undesired yellow and warm tones. It also added liveliness to the hair by boosting the hair's color. It did so by reversing the effects of hair washing and styling on very light dyed hair. However, if used too much, the shampoo dries out the hair and makes it difficult to bush. So, we recommend pairing the "Silver Shampoo" with a heavy-duty conditioner or using it in alternation with a shampoo of your choice. Price: The "Silver Shampoo" by L'Oréal retails at an average price of $20.3/300 mL which is a fair price compared to other shampoos that range in price from Rene Furterer's "Okara Active Light, Light Activating Shampoo" which sells at $26/200 mL and Klorane's "Shampoo with Centaury" that retails at 13$/200 mL.
Brand:
loreal-professionel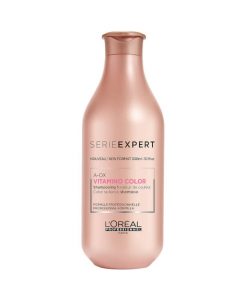 Packaging: The "Vitamino Color " by L'Oréal comes in a sturdy light pink bottle with a flip-open cap. The bottle has black and pink inscriptions on it. Hair Type: This shampoo is designed for color-treated hair. The "Vitamino Color Shampoo" was tested on dyed and oily hair. Texture: The "Vitamino Color Shampoo" has a creamy texture. Smell: The shampoo has a mild smell. Effect: When testing the "Vitamino Color Shampoo" we noticed that it lathers up nicely. Not much product is needed to thoroughly clean the hair, so the bottle lasts a while. The shampoo's effects were noticeable immediately after the first couple of uses. The hair appeared richer in color and shinier than usual. In fact, the "Vitamino Color" nourished the hair in a way that made it feel silky and velvety. It also allowed the hair color to last longer than usual and to keep its liveliness. Another effect of the shampoo was that it controlled the oil levels in the hair and made it less greasy. The "Vitamino Color shampoo" kept the hair clean for days at a time without drying the hair. Indeed, this is due to the UV protection that the shampoo provides which guards the hair from the effects of the sun and the heat effects of styling. Price: The "Vitamino Color Shampoo" by L'Oréal retails at an average price of $20.3/300 mL which is a median price compared to other products with similar effects such as Klorane's "Anti-Fade Shampoo with Pomegranate" that sells at $13/200 mL and Redken's "Color Extend"which retails at an average price of $16/300 mL.
Brand:
loreal-professionel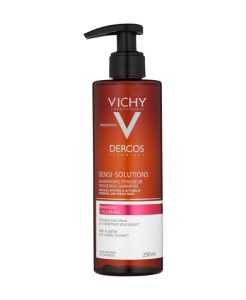 VICHY
Dercos Densi-Solutions Thickening Shampoo
Packaging: Vichy's Densi-Solutions Thickening Shampoo comes in a brown, 250 ml bottle on which the essential properties and components are printed. Its pump cap closes securely and ensures the least amount of product waste for optimal use. Smell: This shampoo has a pungent pharmaceutical-like smell, so it took us some time to get used to it. The smell remains shortly in the hair after washing it for around half a day before fading out completely. Texture: You will find that this shampoo has an easy-to-spread gel formula when you pump some into your palm. Hair type: This shampoo is designed for weak, thinning hair. Effect: We tried out Vichy's shampoo 3 times a week for a period of two weeks on weak, thinning hair. Regarding hair cleansing, the shampoo removes all impurities and buildup from the scalp, leaving the hair fresh and clean. As for hair thickening and fallout reduction, this shampoo acts as an effective treatment for weakness and thinning. In two weeks only, fallout decreased after washing and brushing the hair. Moreover, we began to notice progress in volume, as well as less hair breakage even when blow-dried and flat-ironed. Note that we also applied some Vichy Dercos Densi-Solutions Restoring Thickening Balm right after shampooing to complement the hair routine as recommended by the brand. Price: This Vichy shampoo retails at 25.3 USD in Lebanon, similar to hair treatment shampoos from other brands. For instance, La Roche-Posay's Kerium Anti-Hairloss Shampoo retails at 24.4 USD per 200 ml, and Ducray's Anaphase + Shampoo for 22 USD per 200 ml as well.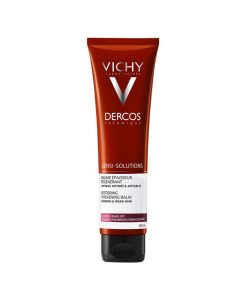 VICHY
Dercos Densi-Solutions Restoring Thickening Balm
Packaging: The Vichy Densi-Solutions Restoring Thickening Balm comes in a brown tube adorned with the brand logo in silver. You can find all the essential information such as the properties and application method on the tube. It also has a secure lid and an ideally sized opening for optimal use. Smell: This balm has a sharp, possibly irritating smell that lasts for half a day and then fades out completely. Texture: A thick, creamy-like formula which can be easily spread on the hair. Application: It is best to use this thickening balm along with its complementary Vichy Densi-Solutions Thickening Shampoo from the same collection. After washing your hair, apply a minimal amount of product on your scalp and locks. Massage your hair well for a full minute, then rinse it out well with water. Effect: We tried out this balm and its complementary shampoo for two weeks, using it three times a week on hair that suffers from constant breakage and fallout. In terms of the instant effect after massaging the hair and washing it out, the locks were visibly less tangled right after the first use, which helped reduce fallout upon brushing. There were no signs of hair tangling even three days after using the balm, which improved the brushing process. As for the two-week end result, the thickening balm worked wonders with reducing fallout as the result kept improving after each use. The hair also seemed much more voluminous only two weeks upon use, especially in the areas that suffered the most fallout. So you can definitely count on this product to treat weak, thinning hair. Price: This balm retails at 27.3 USD per 150 ml, which is considered a bit pricy in comparison with other balms designed for the same purpose. For instance, Ducray Anaphase + Strengthening Conditioner retails at 30 USD per 200 ml, as well as Klorane Conditioner with Quinine and B Vitamins for 18 USD per 150 ml.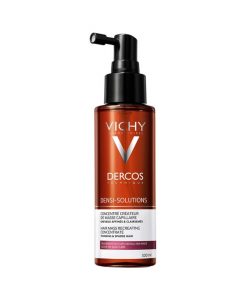 VICHY
Dercos Densi-Solutions Hair Mass Recreating Concentrate
Packaging: This product comes in a 100ml transparent amber bottle. It is a spray product that comes with a pin-point diffuser that helps target the application in a non-messy way. Smell: Densi solutions has an antiseptic smell that is very pleasant without sticking Texture: The product is a fluid, non-oily transparent liquid that is fast absorbing and pleasant to the touch making sure application is simple and effective without a greasy, sticky residue. Application: This product is a no-rinse spray which makes it suitable for daily use. To apply, divide your hair into 4 sections and pump 5 pressures part by part in each section (i.e. 20 pumps/day) to spread the product on the whole scalp. Using your fingers, massage the product to make it penetrate and stimulate the scalp. Its fluid texture makes the application process on the roots even easier by allowing a fast absorption without leaving any greasy film or sticky residues on the hair scalp. Effect: The product was used for a period of 2 weeks and the hair already feels thicker and fuller and the roots feel reinforced: upon washing and styling, the hair is stronger and breaks less easily. The fresh smell and texture provide an energizing and refreshing feeling of cleanliness and purity to the scalp. On top, although the concentrate may seem harsh on the scalp, its paraben, silicon & dye free formula allows it to provide the benefits mentioned above but with no negative side effects such as itching or redness. Price: The Hair Mass Recreating Concentrate retails for a price of 36.3$/100ml but it is possible to find other similar products in the market such as Force Kératine Concentré Antichute from Klorane at 35$/125ml but there are more affordable options as well such as Tonique Anti-chute from Head & Shoulders which retails at 11.7$/125ml.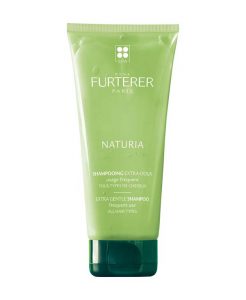 Packaging: The product comes in a green squeezy 200ml tube with a flip-top cap which is slightly difficult to flip open but that makes it travel friendly. Smell: The shampoo has a floral minty fresh smell which is very enjoyable but does not linger for a long time. Texture: The shampoo is runny in consistency and gushes out of the tube even without squeezing, so one can end up wasting a lot of product. Application: This product is used the same way you would shampoo your hair with any other product: a small quantity in the palm of your hand, put on wet hair and then rinse. Unfortunately, the shampoo does not lather very well and requires some effort especially if you have a thick head of hair Effect: From the start, we notice that the shampoo cleans the hair and scalp effectively, and because the formula is very low in sulfates, this shampoo is very gentle on these areas which makes it suitable for all hair types and frequent daily usage. After usage we found that the essential oils that constitute the shampoo which are Caraway, Basil & Peppermint along with vitamins all come together to balance the pH levels and of the hair so it doesn't result in dryness or frizz nor weights it down. This leaves the hair feeling light, fresh and bouncy. We noticed as well that on the day of the shampooing, the hair felt more voluminous, moisturized and strengthened form root to tips. Added bonus: the shampoo makes the hair smell nice and fresh, mainly owing to the peppermint contents in it Price: The retail price for the Naturia Shampoo is 23$/200ml which is comparable to other similar products such as Kerastase Bain divalent at 26.8$/250ml but more expensive than products such as Klorane Nutri Reparation Shampoo range at 13$/200ml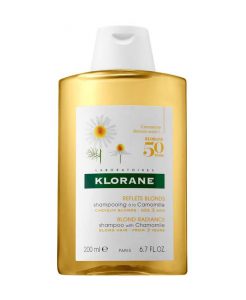 Packaging: The Klorane Blond Highlights shampoo with chamomile comes in a rectangle shaped white cardboard box. It contains all the necessary details, the Klorane branding, as well as pictures of chamomile flowers. It comes across as very tasteful and elegant as well as pro. Once you open the box, you will find a transparent plastic bottle with a white cap, allowing you to open the cap and squeeze the product out. The front and back of the bottle contain labels, filled with the necessary information, the branding and again, a couple of chamomile flowers. The shampoo exists in several sizes, notably 100ml, 200ml and 400ml bottles. Texture: This shampoo is quite light and soft on touch. It's not oily at all and doesn't linger on your hands or fingers once you've rinsed. It doesn't leave any residue on the hair. Smell: Due to the chamomile extract, this shampoo has a very calming and very lovely scent. It leaves your hair feeling and smelling clean, while not overpowering other scents like perfume or body cream. Application: Pour a small amount of shampoo into your palm and then apply gently to your hair in circular movements. Once you've lathered thoroughly, you can rinse and repeat if needed. Our best advice is to avoid washing your hair too often: most specialists advise a maximum of 3 washes per week, in order to have healthy hair. Effect: Klorane's Blond Highlights Shampoo with Chamomile is a lightening and brightening shampoo with chamomile extract, marketed for blonde hair. The brand claims that on top of its cleansing quality, it enhances blonde highlights, and adds soft and shine to the hair. We were very agreeably pleased with this product. First, we are quite keen on the paraben-free formula, as it is very gentle on the hair. It really cleans hair without weighing it down or leaving any residue. It also doesn't change your hair color, or alter it in any way. This shampoo's premier benefit, is that it just brings out the brightness and light in your hair. It will keep your hair looking fresh, soft and shiny, while enhancing your highlights (natural and chemical), giving you sun-kissed hair. We even found that it works for light brown hair, as it can really bring out natural highlights. On top of that, if you have straight hair, the softness of your hair after washing with this Klorane shampoo, means it needs less effort and less time to style. Price: The 200ml bottle is priced at approximately 13$, which is a bit more expensive than other shampoos for similar use. Comparable products in the same range include the 'Intea Shampoo Blond Highlights' priced at 13.8$ for 250 ml and 'L'Oréal Paris's EverPure Blond Sulfate Free' shampoo priced at 11$ for 250 ml.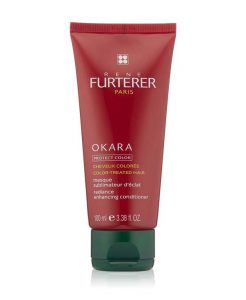 Packaging: The "Okara Protect Color Radiance Enhancing Conditioner" by Rene Furterer is packaged in a burgundy colored tube that has a secured cap dispenser. The brand and product information are printed in white on the container. Hair Type: This conditioner is designed for color-treated hair. Texture: This product has a creamy texture. Smell: This conditioner has nice smell that is not overpowering. Application: Use this conditioner after shampooing your hair. Apply the conditioner without reaching the roots and leave in for 2 to 5 minutes while combing the hair to ensure detangling. Rinse the hair thoroughly. Effect: We tested the "Okara Protect Color Radiance Enhancing Conditioner" for two weeks with every hair wash. We noticed from the first application that the conditioner makes the hair feel a lot softer. In fact, it tames coarse curls and makes them easier to style. After a few uses, the hair looked healthier and more radiant. The "Okara Protect Color Radiance Enhancing Conditioner" hydrated the hair deeply and helped correct the drying effects of hair coloring. The ends of the hair were breaking less, and the conditioner added a boost to the color of the hair. Overall, this conditioner nourished the hair deeply and amended damage in color-treated hair. It also kept the hair soft and smooth between hair dying appointments. For optimal results, we would recommend pairing this conditioner with the "Okara Protect Color Radiance Enhancing Shampoo".