56
Yes
None
1
12
Name...
/makeup-all/lips/lipstick/
Filter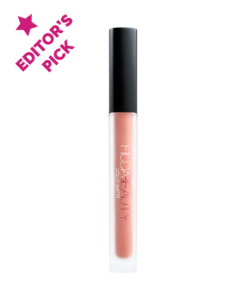 HUDA BEAUTY
Liquid Matte Lipstick
Lips:
Lipstick
Brand:
Huday Beauty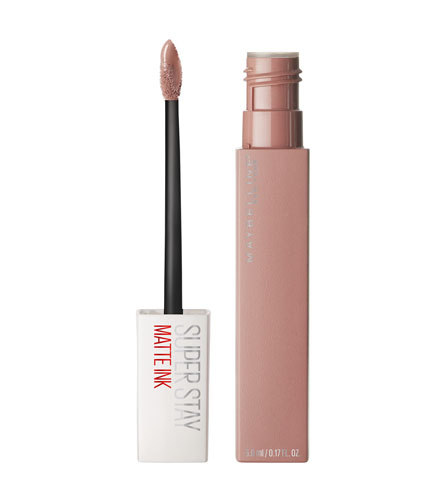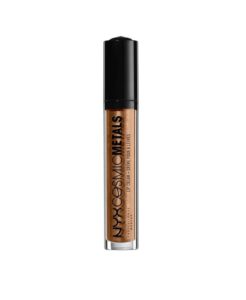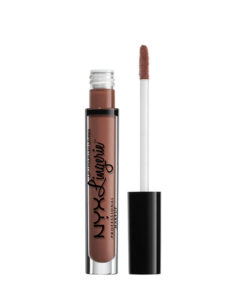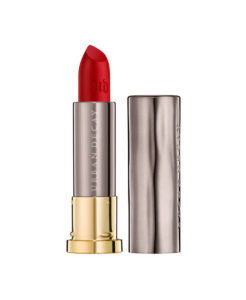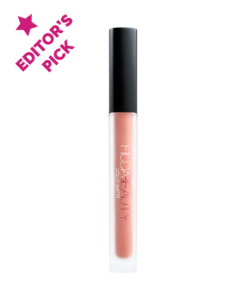 Lips:
Lipstick
Brand:
Huday Beauty
Brand:
Maybelline New York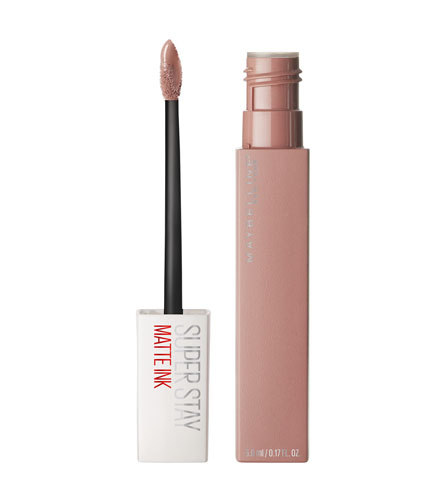 Brand:
Maybelline New York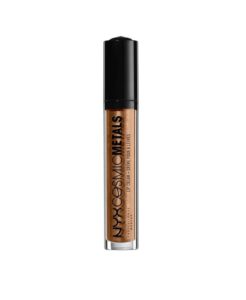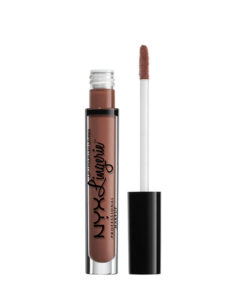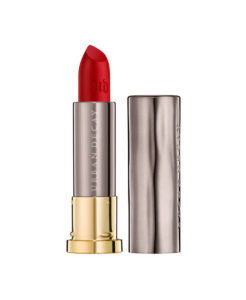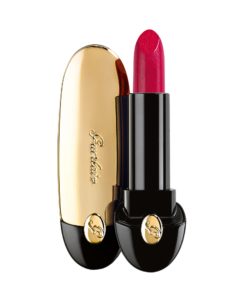 Packaging: Guerlain Rouge G lipstick comes in a fancy black and gold box inspired by jewelry boxes. What distinguishes it is that it comes with a mirror on the inside, which makes it easy to use the lipstick whenever. This box was designed by the prominent jewelry designer Lorenz Bäumer. However, this box is relatively big and might not fit in a clutch alongside your phone and wallet. In addition to that, if you display your lipsticks on a counter, you might not be able to place it vertically since it has oval-shaped angles. Available colors: You will find in the Rouge G 20 collection different colors of lipsticks, but the limited edition that we reviewed comes in two colors only, Glamorous Cherry and Flaming Red. Tested color: Glamorous Cherry which is red with a touch of golden sparkle. Scent: This lipstick has a fragrant scent of vanilla and flowers. Texture: Creamy, which makes it easy to apply on the lips and to spread evenly. Effect: What drew our attention was that this lipstick effectively moisturizes the lips, so you won't need to apply lip balm ahead. We also noticed that it preserves its high color consistency for hours without fading. You must beware, however, that it doesn't dry on the lips and it stains. Therefore, you will have to reapply it several times a day, so you better always have it on you. Price: 55 USD for a 3.4 gram size. This price is considered expensive even in comparison with other fancy brands. For instance, Rouge Dior Double Rouge lipstick that comes in the same size is sold at 37 USD. So is Chanel's Rouge Coco which is similar to the mentioned Dior lipstick in size and in price. Whereas Estée Lauder's Rouge Sculptant – Pure Color Envy lipstick is of a larger size (3.5 grams) and a lower price (39 USD).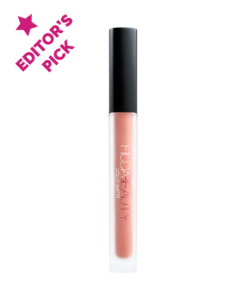 Packaging: The packaging is sophisticated and rather unusual. It comes in an external cardboard with a picture of lips of the same color as the one of the lipstick inside. This helps you identify the color and final effect on the lips. The lip gloss itself comes in a square cut transparent tube with the Huda Beauty name and "Liquid Matte" printed on it and has a black cap that enables the tube to close firmly. As for the brush, it has an angled tip for an easier application and distribution of the product on the lips. Available colors: This lipstick comes in 25 shades (for the Matte finish), some of which are nude and work for daytime wear and some are darker colored and thus work for night time such as the red "Heartbreaker" or the plum "Material Girl". Tested Color: Sugar Mama, a sweet peachy nude. Smell: This lipstick has a relatively strong smell of vanilla. This smell can sometimes be found annoying especially for the ones of you who are irritated by fragrance. Texture: This lipstick is liquid and is easily and evenly spreadable on the lips. Effect: Whenever the lipstick dries on the lips, it has a matte effect. The colors are highly pigmented so there is no need to apply several layers of the product to get the full coverage. This lipstick has a particular feature that we highlighted, which is the fact that it takes around 60 seconds once applied to dry and to have a matte finish, while most of the matte lipsticks we have already tried are much quicker to dry, nearly upon application. We consider this to be an advantage as it makes it easier to apply and layer it up without getting a crusty look. The texture is creamy and comfortable and does not dry the lips as other matte lipsticks would do. In terms of wearability, the brand advocates an "amazing staying power" and a long lasting formula. However we noticed that the color tends to fade and wear off when eating/drinking, so application needs retouching. And it is not completely transfer-proof as communicated, however it is much better than a lot of other lipsticks that leave stains pretty much everywhere. Price: This lipstick comes in a 5ml container and retails at 20 USD. The price is comparable to other liquid and matte lipsticks with the same size from competing brands such as Anastasia Beverly Hills, Kat Von D and Tarte. It is also less expensive than Kylie Cosmetics' Matte Liquid lipsticks (17 USD for the standalone "Single" of 3.25ml). Huda Beauty is a good choice if you're looking for a matte lipstick with a pigmented color that keeps your lips hydrated. But if you are looking for a cheaper option, you can consider the NYX Liquid Matte Lipsticks that are sold for 7$ in a 4 ml container.
Lips:
Lipstick
Brand:
Huday Beauty
Packaging: The Maybelline New York Color Sensational Lipstick comes in a rectangular frame. The lipstick bullet is silver in color with the cap that has a changing color according to the shade. It opens easily as you hold the base and pull off the cap. The packaging is rather long-lasting and travel-friendly so you can store it anywhere without worries. The shade name and number are written on the bottom. Texture: This lipstick is creamy and it has a smooth texture. Available colors: There are 39 colors available ranging from neutral, pink, purple and red. Tested color: Matte Purely Nude 981 Scent: The product has a fruity scent. Effect: The Maybelline Color Sensational Lipstick collection is very pigmented. It is comfortable to wear because it is very creamy on the lips so if you have dry lips try to apply it and you will see that it glides easily, decreases dryness and softens your lips. It lasted for around 4 hours, however when we started having food, the color faded. Its longevity depends on the quantity of fluid and food consumption. Nevertheless, we once wore this color on top of a pigmented lip liner which helped it stay longer, for around 6 hours with much less budging. The product when applied transfers a little, which is normal for a creamy lipstick so there's nothing alarming about it. Despite its hydrating effect, we felt that it would be better to exfoliate your lips or apply a lip balm prior to wearing it as it would highlight the appearance of flaky lips. Application: In order to get the best result, apply your lip color by starting in the center of your upper lip then work from the center to the outer edges of your lips, following the contours of your mouth and glide across the entire bottom lip. Finally, massage your lips together. Price: 17 USD for a capacity of 0.15 oz. (4 grams). There are other matte lipsticks cheaper but for less size from other brands such as CoverGirl Katy Kat Matte Lipstick 12.90 USD for 3 grams. However, Rimmel London Lasting Finish by Kate Moss Lipstick are sold at 5 USD for almost the same capacity as Maybelline Color Sensational Lipstick.
Brand:
Maybelline New York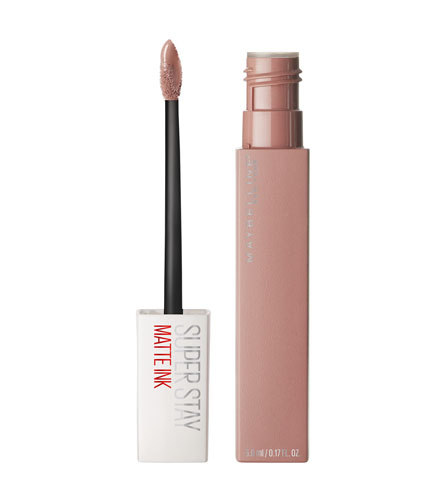 Packaging: The Maybelline "Super Stay Matte Ink" is packaged in a rectangular tube. The tube's color is the same as the lipstick's color and has a matte finishing to reflect the lipstick's identity. The hand of the brush which is the same as the lid of the tube is white. Available colors: This lipstick comes in 10 different shades. While some are nude like the "Loyalist" or "Dreamer", others are deeper in tone like "Pioneer", and there are a few darker shades such as "Escapist" and "Believer." Tested Color: "Lover", a deep rosewood shade. Smell: The Maybelline "Super Stay Matte Ink" lipstick has a strong vanilla smell which can be overpowering to those with odor sensitivities. Texture: Just as its name suggests, the lipstick is liquid, and it spread very easily, evenly, and smoothly on the lips. It is a but heavy upon initial application, but as soon as it dries, it blends in with the lips. Effect: The lipstick is very easy to apply because of its texture and the arrow like application brush it comes with. The brush made it easy to draw the contour of the lips and then fill them. It takes a few seconds for the lipstick to dry and the color to sit and blend with the lips. We found the pigmentation to be high in the lipstick, so there was no need to apply more than one layer. The matte-finish is perfected because the lips look smooth and soft not grainy, which is what tends to happen with matte lipsticks. We were able to wear the "Super Stay Matte Lip Ink" for a full 8-hour work day without needing to be retouched. The lipstick sustained a full meal and a couple coffee breaks without smudging. Although it was not entirely transfer-proof, it was indeed very long-lasting just like the brand advertises it to be. The only struggle we had was with removing it because unlike other matte lipsticks, it blended so much with the lips almost sticking to them that it needed lipstick remover. Price: The "Super Stay Matte Lip Ink" retails at $9.49/0.17 fl.oz on the official Maybelline website. While the "Matte Lip Ink" is more expensive than the "Ultra Matte Lip" by Colour Pop which sells for $6.50/0.11oz, its effect is much more lasting and looks almost as a natural lip color while the "Ultra Matte Lip" needs retouching. Compared to the "Kylie Lip Kit" which retails at $29, we found the "Matte Lip Ink" to be longer lasting and much easier to apply.
Brand:
Maybelline New York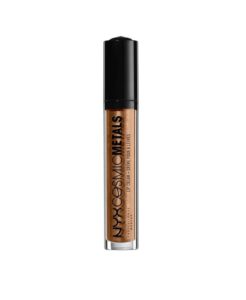 Packaging: It comes in a glass tube that shows the color of the lipstick, and with a diamond-shaped cover. Its sponge applicator is doe-foot, long, and curved. Its size is not small and might not be convenient for your clutch. Available Colors: There are 18 shades in the range of "NYX PROFESSIONAL MAKEUP Cosmic Metals Lip Cream" It is a wide variety of bold, edgy, vibrant, and wild colors like blue, green, grey, black, bronze, gold, silver, and purple, all having the trendy metallic lip effect and some glitters added to it, making it also shiny on the lips. They are extremely well pigmented and are great for a different and fun look that stands out, for a photoshoot, or for a special celebration. The tested color is Galactic Love which is bronze, with brown and warm purple undertones and a lot of shimmer and a metallic finish. Texture: The texture is glossy, creamy, and thick. Effect: When this lipstick is applied, it doesn't dry and doesn't cause cracking of the lips. However, it gets sticky, and smears as it is easily transferable. Our advice is to dab the lipstick using a tissue prior to eating and drinking to avoid ending up with shimmers around the lips. It also wears off easily after a while, so it might be better to apply a lipliner or a primer base under the lip cream for a longer wear. The Galactic love lipstick is very versatile and easily wearable, as it is suitable for daytime and for nighttime thanks to its nude color, all the while adding an edge to the look thanks to its bronze aspect. The color stays on the lips for around 2 hours before it fully disappears and needs to be reapplied. This lipgloss has no smell and no taste, and therefore is not irritable for smell-sensitive people. Price: $7.50 on the official website of NYX PROFESSIONAL MAKEUP Cosmetics. The price is reasonable because its capacity (4 ml) is same as the capacity of other products in the market that have a considerable higher price. It is a good product to invest in to keep up with the makeup trends all the while making sure not to overspend.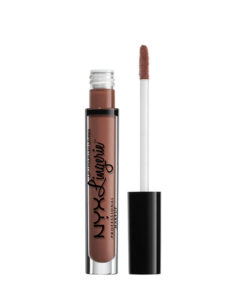 Packaging: The NYX PROFESSIONAL MAKEUP Lip LingerieLipstick comes in a transparent lip gloss tube on which the brand and collection names are embossed. It also comes with a black cap that closes securely. As for the applicator wand, it is quite long compared to those of other lip gloss brands. Yet, its doe foot is fairly thin, which allows you to shape your lips perfectly. Available Colors: This Lipstick collection is made up of 24 different colors, most of which lean towards earthy shades. However, we noticed that many of these liquid lipsticks give off almost the exact same color upon application. So it is best that you try out the color shades before buying any, especially the similar ones, in order to avoid buying two of the same color. If you're into vibrant colors like bright red, keep in mind that this collection does not offer any. Tested Colors: - Cabaret Show: A dark rose color at a first glance, but gives more of a dusty tone upon application. - French Maid: A muted mauve color. Texture: The texture of these liquid lipsticks is more whipped and mousse-like, versus the usual watery texture you see in liquid lipsticks. Scent: The Lingerie lipsticks have a strong and unpleasant odor that might irritate you during application. Effect: These liquid lipsticks hold down well on the lips and don't fade out easily even when exposed to water or food, so you will definitely need some makeup remover wipes to wipe them off completely. In comparison with other matter lipsticks, the NYX Lip Lingerie last longer and don't transfer to what they come in contact with, whether hand or glass. Moreover, what distinguishes them is that they take a few seconds to dry matte on your lips, which allows you to adjust the color as you wish. On a different note, there are some negative features we noticed about the NYX Lip Lingerie. First off, just like several other matte lipsticks, they dry out the lips and bring out the cracks on them. So you should definitely exfoliate and moisturize your lips prior to application, otherwise you will shortly notice the flakiness. We also noticed that the colors don't settle on the lips as they appear through the tube. That's another thing you should look out for since they tend to appear darker and dustier on the lips. Other than that, make sure to avoid consecutively applying two layers of these lipsticks, for you will achieve a totally different color than perceived through the tube. Price: The NYX Lip Lingerie retails at 7 USD for a capacity of 4ml. A price lower than that of most matte lipsticks available from other brands, and with a fair quantity of product as well. For instance, MAC's Retro Matte Liquid Lipcolour retails at 28 USD/5ml, whereas Kylie Jenner's Matte Liquid Lipstick retails at 17 USD/3.25 ml.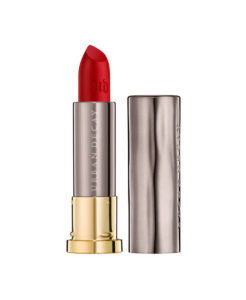 Packaging: These lipsticks from the Vice collection come in a black box that showcases the lipstick colors with the collection logo and brand embossed in gold. Whereas every single lipstick comes in a metallic plastic case¬¬—unlike other lipsticks from Urban Decay such as those of the Revolution collection— but they don't look cheap though. We also noticed that it closes securely and the cap stays in place so no need to worry when carrying it in a bag. Texture: This lipstick has a creamy texture. Available colors: There are ten different colors of this lipstick: 714 (bright red), Alpha (bright rose), Crank (bright berry fuchsia), Crash (neon orange), Hex (deep red wine), Jawbreaker (dark purple), Pandemonium (bright purple), Oblivion (grey-taupe), Savage (electric pink), Vanity Kills (lavender). Tested color: 714, a matte bright red color. Scent: Very faint, pleasant upon application. Effect: The Mega Matte collection is highly pigmented, one layer is enough to cover the lips. It has a super-intense matte effect that gives zero shine. If your lips tend to be dry, please note that this lipstick increases dryness since it isn't creamy enough. It also brings out the fine lines on your lips. So we advise you to exfoliate and moisturize your lips prior to applying it. In case you're looking for a creamier lipstick that doesn't exacerbate lip dryness, you can try Urban Decay's Comfort Matte collection. Urban Decay claims that this lipstick doesn't stain at all, but we noticed that it does leave a mark when it comes in contact with a hand or a cup of water. This affects its lasting power. If you don't eat anything, it can last up until four or five hours, but you will definitely have to retouch it if you do eat or drink. Price: This lipstick is sold in Lebanon for 28$/0.11 oz. (3.2 grams).