47
Yes
None
1
12
Name...
/makeup-all/eyes/eye-shadow/
Filter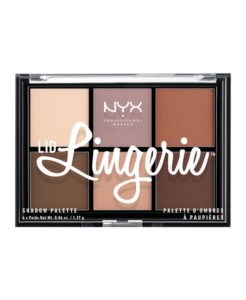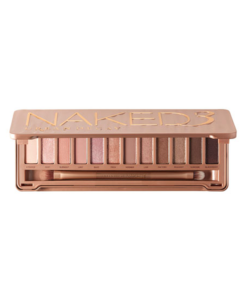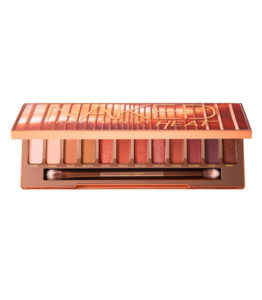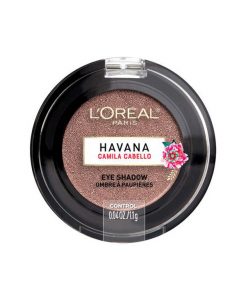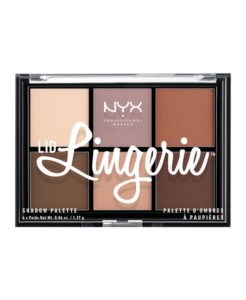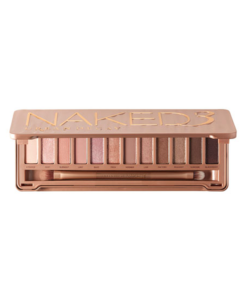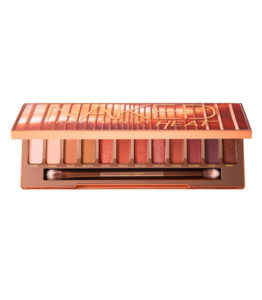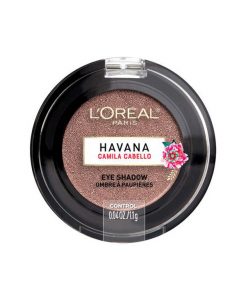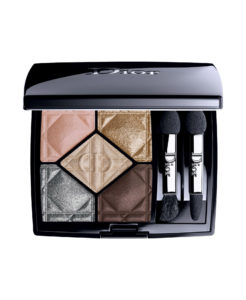 DIOR
5 Couleurs Eyeshadow Palette
 Packaging: It's a classy black square box, relatively small in size considering that it contains 5 different shades. This is practical because it can fit in your bag. The palette comes with a mirror, and with 2 double-ended applicators. One has a foam applicator and a liner applicator, the other has a foam applicator with a long eyeshadow brush. Available Colors: There are 11 different palettes in this Dior "5 Couleurs" edition. Some are matte finish like Dream Matte, Sienna Embrace, and Touch Matte. The others are satin finish like Magnify, Electrify, Underdress. Others have different types in the same palette that include Matte, shiny, Metallic, Glittery, and Satiny like Electrify. We tested the Electrify palette; It has a medium toned pink coral with a semi opaque finish, a light gold with sparkling metallic finish, light greenish aqua with a pearly finish, medium blue with cool undertones and a satin finish, and dark blue with a pearly finish. Effect: This palette has shades ranging from light to dark colors, which helped us create the illusion of the eye shape we wanted. For example, it helped widen small eyes, and define big ones. We loved that the colors are designed to be harmonic with each other, therefore when mixed together (horizontally, vertically or diagonally), they blend easily to create daytime or nighttime looks. We have noticed that its texture is non-powdery, silky and creamy. However, there is some inconsistency in the pigmentation of the shades, some are too highly pigmented and strong, the others are too light and sheer to be seen, they are just mere glitter, so you have to find the right way of using each shade. As for the colors, we thought they are more on the strong side than they are on the natural, second-skin side that only enhances they shape of the eyes. So if you like colorful makeup around the eyes, this palette would be a good option for you. The eyeshadows are long lasting even for oily lids and even without using a primer. After trying them for a couple of times, we noticed that the eyeshadow didn't move nor crease for around 5 hours. Application: For a natural look: Apply the shade in the middle on the upper eyelid using the round foam brush to give an illusion of opened up eyes, then using the liner brush apply the darker shade (bottom left) along the lash line to define the shape. Using the brush, apply the lightest shade (upper right) under the brow arch and the inner corners of the eyes. You can also apply the pink shade on the entire upper lid for a morning glowy look. For a sophisticated look: Apply the shade in the middle on the entire upper eyelid suing the round foam brush. Then apply the darkest shade on the outer corners of the eyes. Then apply the left bottom shade to highlight the middle of they eyelids. Price: $62 on the official website of Dior. 5 x 0.24 oz/ 7 mL , which is pricey compared to its small size and small number of shades in each palette. However, if you are into high-end brands, and searching for a eyeshadow palette with nice shades and a long-lasting effect, this product might be suitable for you.
Eyes:
Eye Shadow
Brand:
Dior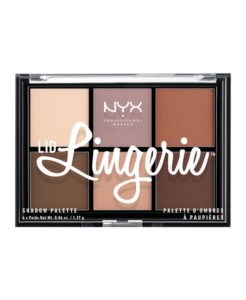 Packaging: The 6 eye shadows come in a simple palette box with a black base and a transparent cover with the brand name. The box does not include a mirror nor an application brush and is small in size so it can be easily carried in your bag. Available colors: This palette is available in a set of 6 matte colours in nude shades: 2 creamy shades (one neutral and one peachy), 1 lavender shade, 1 burnt orange shade, and 2 deep brown shades. Although there are only 6 pans of color, there is a nice variety. For stronger eyeshadow colors, you can find more choices in other NYX PROFESSIONAL MAKEUP palettes. Texture: The texture of the eyeshadows is creamy which makes it easy to apply and to blend on the eyelids. It also prevents the eyeshadows from "breaking" or shattering in the palette in case of a shock Smell: The eyeshadows are fragrance free. Effect: This palette holds all the basic colors that you would need for every day makeup: for a simple day look, you can use the neutral tones and you can further intensify your makeup by blending it with darker tones for a night look. It can be considered as an essential in your makeup bag since combined with a foundation, an eyeliner, a mascara and a lipstick, it can help you create a full look. We would highlight 2 important points: - the palette has 2 shades of dark brown that look very similar upon application. The brand could have offered another distinctive color for more choices in makeup styling - if your skin has a tendency to be oily, we would recommend to apply an eye primer prior to the eye shadows for a longer lasting effect. Price: The palette retails at 10 USD on NYX PROFESSIONAL MAKEUP's official website. The price is very fair and affordable given that the palette comes with 6 shades. Other brands offer palettes with 4 shades at prices between 30 and 50 USD.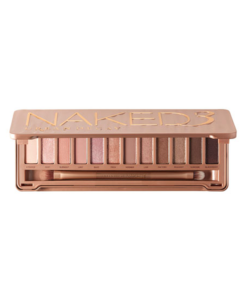 Packaging: This palette comes in a rose gold tin case of a wavy surface embellished with the eye shadow palette name. Inside the case, you will find a mirror big enough for application, and the shadows are distributed in equally sized pans with the shade name right under. It also includes a double-ended applicator brush; a thin end for spreading the shadows onto your lid and a thicker end to blend them. Please note that the case is big in size and might not fit in your daily makeup bag. Texture: The eye shadows in this palette are of a silky powder texture, compared to the Naked and Naked 2 palettes whose textures were waxier. Colors: There are twelve different colors in this palette, from beige and light pink shades to grey and dark brown from which you can create various looks. The colors range between matte ones likes Limit and Nooner, and pearly ones like Liar and Burnout. There are also sparkly ones like Trick and Darkheart. Scent: This palette is odorless. Effect: After trying out this palette through more than one look, we noticed that the colors have a high consistency as one stroke only is enough to make the color pop on the lids. They are easy to blend as well, which is quite important if you like blending several colors to achieve your look. You can also notice that the shades don't change color upon application. It must come to your attention that the pearl colors are quite intense so you should be extra careful when applying them, particularly Darkheart. You might need another eye shadow palette if you want to go for a full smoky matte look because there aren't any dark matte shades in this one. As for skin type, these eye shadows stay put for a long while if you have normal or dry skin. However, if you're skin tends to be oily, it is best to apply eye primer first especially if you're going for the shimmery shades. Application: You can try different looks with this palette due to its variety in bright and dark colors. We suggest the following method of application: - If you're going for a soft natural look, start by applying the shade Strange on the inner corner of your eye, then Liar at the center of your eyelid. On the outer corner of your eye, apply Darkside and blend the colors out. - For an intense smoky look, spread Buzz from the inner corner of the eye to the center of the lid, then Blackheart from the center to the outer corner of the eye. Finally, define your brow bone with Strange. Price: This palette is sold in Lebanon at 65 USD for a capacity of 16.92 grams (each color has a capacity of 1.41 grams.) This price is similar to that of other palettes that contain twelve colors too like Kat Von D and Bobbi Brown. However, you can find less expensive options from brands such as Tart and Too Faced that offer the same number of colors but are sold at 47 USD.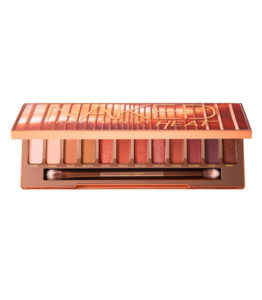 Packaging: The "Naked Heat" by Urban Decay Eyeshadow palette comes in a hard but smooth case that has the brand's name and "Naked" and "Heat" adorned on it. The palette carries 12 shade colors and has a magnetized closure for easy access and safe closing. Every shade is in a separate pan and the name of every eyeshadow color is written on top of it. The color of the palette is striking as it is a mixture of warm oranges and reds. The palette carries a full-size mirror and a double applicator. It is not small in size and cannot be carried easily in a purse or bag. Available colors: This palette is the 5th in the Naked series and focuses on warm shades of color. While there are 12 different eye shadow colors in this "Naked Heat" palette, to be more specific, there 7 are matte colors and 5 are shimmery. The colors gradate from pearly "Ounce shadow" to deeper earthier tones of brick "He Devil shadow" and rich plum "Ember shadow". Texture: The eyeshadows' texture is somewhere between powdery and creamy and that makes them easy to apply on the eyelids. The matte shadows are creamy, so they perform well, the shimmery shadows are grainy but highly pigmented. Effect: This "Naked Heat" palette holds all essential summer and autumn colors. It carries different amber tones and gradations and can be used for dramatic and less edgy looks. There is something for everyone in this palette as the colors go well with all eye shapes, eye colors, and skin tones. However, we did struggle with some of the eyeshadow colors, like "En Fuego" or "Ashes". Especially that these colors are sultry given the almost brick-orange and brown-red hues. Additionally, the wear is not the longest, and we noticed some creases in the make-up when the shadows were worn all day long. Up until 3 hours, the shadows sat well on the eyelids, however, as time passed, there was a smudgy feel around the eyes. We would recommend wearing a primer or reapplying your make up after 3 hours. We also wanted to highlight that the palette works very well as an addition to your make-up inventory, but not as a main eyeshadow palette. Price: The "Naked Heat" palette retails in Lebanon at 65$ and has a capacity of 12 x 0.05 oz/1.3g. Meanwhile, the Too Faced "Chocolate Bar Eye Shadow Collection" offers 16 eyeshadow colors is sold officially for $49 and the Smash box "Full Exposure Palette" retails for $52 but offers 14 color options. So, the palette is on the pricier side. For those looking to invest for the first time, the palette will not satisfy your every-day looks, especially given its deeper color tones, so investing in a safer option would be recommended.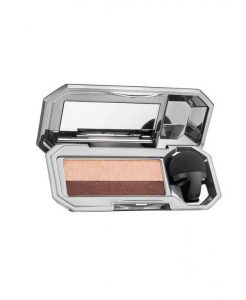 Packaging: The Benefit They're Real! Duo eyeshadow blender comes in a black cardboard box. The first thing the eye notices is the word "Real!" written across the box, in bright orange. The top of the box shows a couple of pictures of eyes applying and wearing the eyeshadow. Once you open the box, you will find a metal casing. This Benefit duo eyeshadow holds two shades in one single pan. The pan has the two shadows stacked on top of each other horizontally and on the opposite side, a thin long mirror. It also comes with a funky round shaped sponge applicator on the side of the metal case, shaped like the top of a microphone. It's the brand's signature brush, called the ShadowBlender. The packaging is beautiful and very appealing. It's a really good travel size. Available shades: There are ten different shades of the Real! Duo Eyeshadow Blender available, all containing a duo of colors, in satin, sheen and soft matte finishes: Beyond Nude; Naughty Neutral; Bombshell Brown; Brazen Bronze; Easy Smokin'; Sexy Smokin'; Provocative Plum; Kinky Khaki; Mauve Mischief; and Foxy Faune. Tested shades: They're Real! Duo eyeshadow Blender Brazen Bronze, a warm duet of soft gold and satin bronze. Perfect for Hazel eyes! They're Real! Duo eyeshadow Blender Bombshell Brown, a neutral duet of soft matte taupe & sable brown. Texture: Shiny powder eyeshadow, easy to apply. Application: Slide the Blender across your shadow duo. Put the blender in the inner corner of your eye with the darker shade along your lash-line, then sweep across your lid! Wipe the sponge with a tissue after each use. Repeating the slide & sweep if you want a more pronounced look. You can also apply the lighter shade along your lash-line and the deeper shade in the crease of your eyelid. Pro-tip: application is relatively easy but needs to be controlled a bit. Take the time to blend the eyeshadow for a perfect look. Effect: The brand claims the crease-resistant long-wear formula lasts 12-hours. It is also very proud of its custom ShadowBlender, stating it fits your eye shape to ensure expert eyeshadow application every time. We found first of all, that this eyeshadow collection is really pigmented, which is what most of us are looking for. The shades are really true to what you see in the package and all of the different duos are a perfect combo of colors. We were also very happy by the ease of use. For someone who isn't that great at doing a smokey eye or a cut crease, this eyeshadow makes it quite easy. Finally, we found that when well applied, this Benefit They're Real! Duo Eyeshadow Blender, the color lasts for a long time, without a need to reapply. The lighter colors are perfect for a natural look with just a bit of shimmer! All the shades are quite suitable for everyday wear. Price: This product weighs 3.5 g and is priced at 33$. It is less expensive than similar range products such as NARS' Cosmetics Duo Eyeshadow, available in forty different shades, priced at 44$ for 4g - noting that the NARS product comes without an application brush or blender - or Estee Lauder's Pure Color Eyeshadow Duo priced at 50$ for 3.5grams.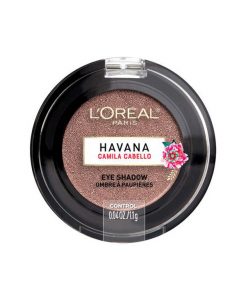 Packaging: The Havana-inspired eye shadow collection, released by L'Oreal Paris in partnership with pop star Camilla Cabello, comes in a small round, black box which contains single colors only and can easily fit into any makeup bag. It has a transparent, integrated lid embossed with the brand name in gold, while that of Camilla Cabello and the collection name framed in a white rectangle with a colorful flower on the side. Available colors: - 01 In Love: shimmery pink. - 02 Hot Havana: shimmery olive green. - 03 Control: shimmery brown. - 04 Oh Na Na: shimmery beige. Tested colors: - 01 In Love: shimmery pink. - 02 Hot Havana: shimmery olive green. Texture: These eye shadows have a creamy texture that glides on effortlessly on the lids. Smell: These shadows are odorless. Effect: We applied the Hot Havana shadow on the lids, along with eyeliner and mascara, for a bold, evening look. It was just enough to create a head-turning effect on its own. You can also blend it out with a bit of shimmery beige at the inner corner of the eye to tone it down. Seeing that it has a highly-pigmented shimmery color, it is best to apply a minimal amount of it to your shadow brush. These shadows lasted on the eyes for the whole night, approximately 8 hours, without having applied any eye primer, and did not fade at all due to their creamy texture that sticks to the lids. It took us around 3 cotton balls and eye makeup remover to remove these shadows and clean out the eyes thoroughly. As for the In Love shadow, you can either wear it for a daytime look by applying it at the outer corner of the eye to add a pop of shimmer to your makeup look, or for an evening look by applying it to the whole eyelid. This shade will last you the entire day without fading out. Price: Each eye shadow from this collection retails singularly at 17 USD in Lebanon. Their price is similar to that of other single eye shadows such as the Inglot Jennifer Lopez Freedom System Eye Shadow which is sold at 16 USD, the Yves Rocher Botanical Color shadows at 14 USD each, as well as the Pupa Vamp Compact Eye Shadow at 17 USD. You can shop these eye shadows on: goo.gl/iChiAg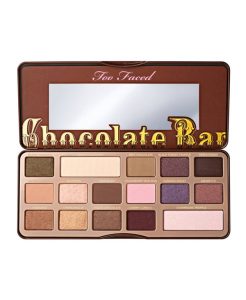 Packaging: The "Chocolate Bar Eyeshadow Palette" by Too Faced is designed in the shape of a brown chocolate bar. The case is metallic and magnetized. So, it is sturdy but a bit heavy. The palette contains a mirror which is convenient when applying the eyeshadow. However, the mirror doesn't allow you to see the whole look because it is too narrow. The eyeshadows themselves are shaped as rectangles, and their name is written under the shadow itself. The palette is too large to fit in a medium sized makeup bag which makes it difficult to carry it in a purse. Texture: The eyeshadows in the "Chocolate Bar Eyeshadow Palette" have different textures: the shimmery shades are chalky and powdery, and the matte and satin shades are silky and buttery. Colors: The palette carries 16 different colors that are matte, satin and shimmery. The palette includes colors that range from brown undertones like Gilded Ganache and Salted Caramel; to rosy pinks and nudes like White Chocolate, Marzipan, and Strawberry Bon-Bon. Smell: This palette smells like real chocolate. Effect: We found the shades of the "Chocolate Bar Eyeshadow Palette" easy to apply: they blended well on the eyelids and had a long-wear. The palette offers a wide range of different shades that can work with any eye color and skin tone. However, the "Chocolate Bar Eyeshadow Palette" doesn't provide the necessary shades for the traditional dark smoky eye. Overall, we found the colors to be well pigmented, but for the two dark shades: Cherry Cordial and Triple Fudge, we recommend applying more than one layer as the color is faded when applied. On the other hand, the Gilded Ganache dark shimmer has a very deep color which can be overpowering if you are not careful with application. The eyeshadows were smudge-proof and don't need a primer to hold. In fact, n all the different occasions we tested the "Chocolate Bar Eyeshadow Palette" we did not need to reapply our eye make-up. Price: The "Chocolate Bar Eyeshadow Palette" retails at an average price of $49/241g which is competitive when compared to other similar products in this range like Urban Decay's Naked Palettes which retail at an average of $65/204g. It is, however, less expensive than palettes in a higher range like Dior's 5 shadow palette which retails at $62/136g.