65
Yes
None
1
12
Name...
/makeup-all/complexion/setting-spray/
Filter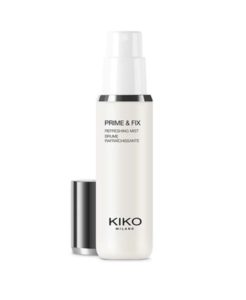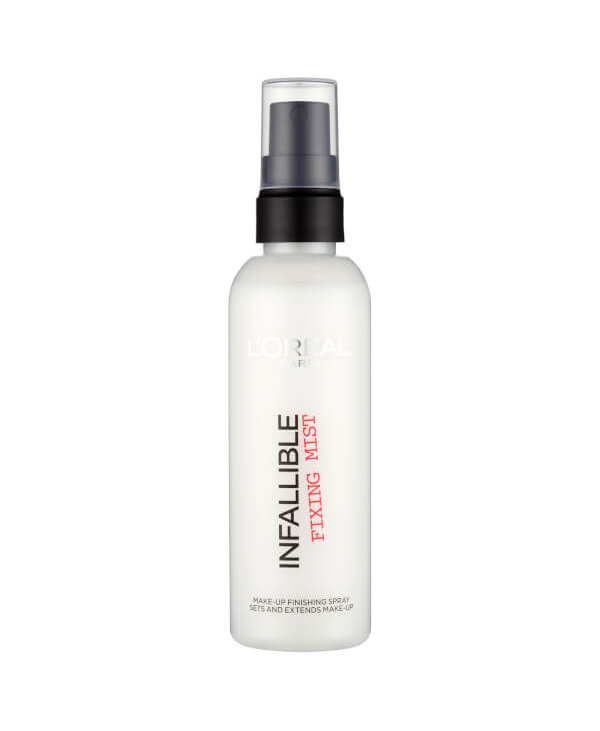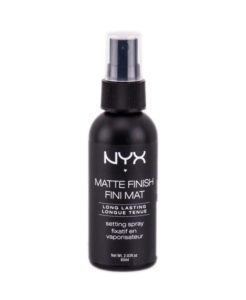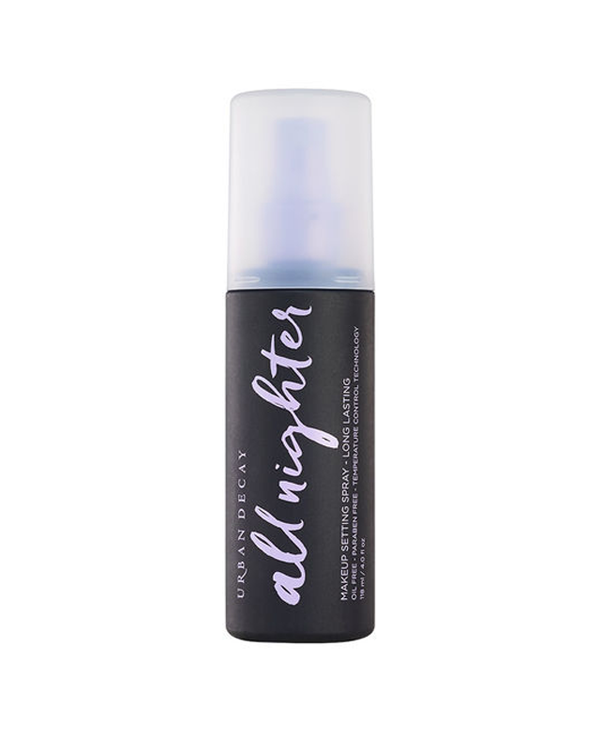 URBAN DECAY
All Nighter Long Lasting Makeup Setting Spray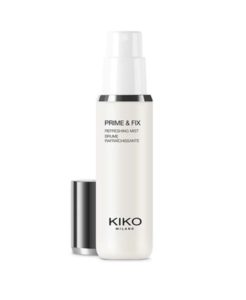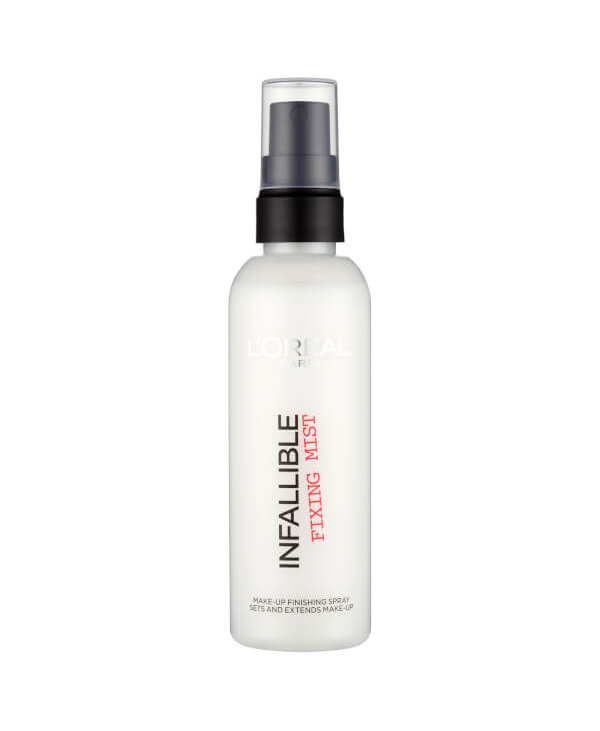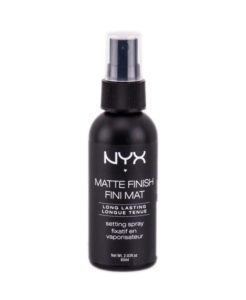 URBAN DECAY
All Nighter Long Lasting Makeup Setting Spray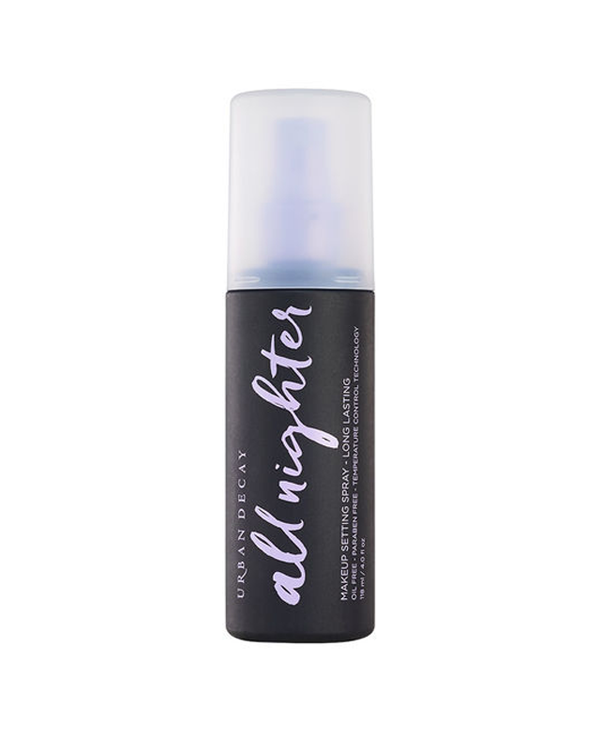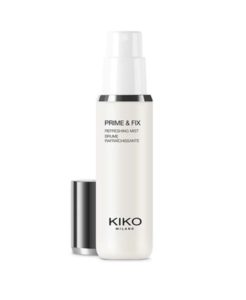 Packaging: The KIKO Prime & Fix Refreshing Mist is packaged in a typical KIKO nice shiny black cardboard box. On the box you can find a lot of information about the product, such as the ingredients and how to use the product. When you remove the container from the box, you'll see a nice-looking bottle, with a steel-like silver cap, and a pearly white bottom made of a hard plastic. Texture: This water-based spray with makeup fixing action and refreshing primer effect has a very light water-mist texture that will dry off in only a few moments. Effect: According to the brand, this refreshing mist was inspired by Korean beauty trends. It is marketed as a multi-purpose and multi-benefit product. The claim is that on the one hand it fixes and prolongs the hold of the makeup, which is true, even more so for "melting" your powder products into your skin! We recommend however, to wait until your makeup is dry and your routine is done, before spraying your face with the mist, to make sure the water doesn't cause any runs or smudges when interacting with the makeup, especially with eye makeup. The other claim by the brand is that on the other hand, when applied before makeup, it acts as a face-refreshing primer or base, which we also agree with. Although we don't recommend a year-long use of it as a primer, we absolutely see its benefit as a refreshing primer in the summer, as the texture and feel really do create a nice fresh misty sensation for the hot days! Application: Shake the spray well before applying. Hold the spray about 20cm from your face and spray in an X shape, making sure your eyes and mouth are closed. Smell: The KIKO Prime & Fix Refreshing Mist has quite a nice light smell. The smell is quite faint, so there's no risk its smell will interact with your face cream's or your perfume or scented shampoo. Price: This mist is sold at 19$ in Lebanon for a 70ml volume. Compared to similar products from same range KIKO competitors such as Urban Decay's All Nighter spray priced at 32$ for 118ml or, Sephora's Beauty Amplifier Spray, priced at 18$ for 80ml,the price is fair and matches well with the others, give or take a few dollars. The shelf-life of the product once open is 12 month, which is the standard.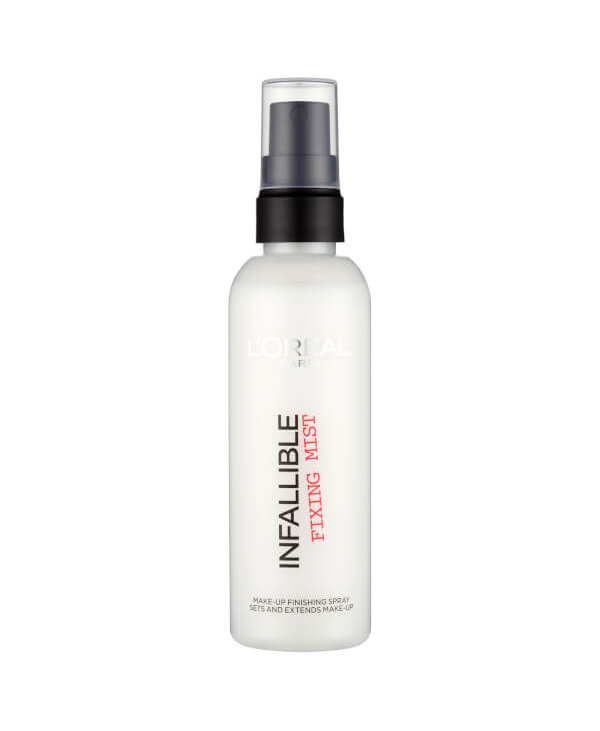 Packaging: The L'ORÉAL PARIS Infallible Fixing Mist comes in a translucent bottle with a black spray nozzle and a transparent cap that closes securely. This medium-sized has a capacity of 100 ml. So you can carry it around with you in your bag, but you won't always need to since you'll be spraying the L'Oréal Mist right before you leave only. The essential directions for use are listed on the bottle along with the components. Scent: The L'ORÉAL PARIS Infallible Fixing Mist gives off a pleasant and faint floral scent upon application. Effect: We tried this Fixing Mist during both daytime and nighttime to test the extent to which it protects your makeup look from all external factors. We noticed that spraying it on the face in the morning preserves your makeup look for a good period of time (between 6 to 8 hours). It also adds a fixed matte touch to your makeup despite sweating. During nighttime, this spray will hold your makeup down the way it is all throughout the night, and you will notice how fixed it is once you try to remove it, as you will have to exert some extra effort to wipe all the products off of your face. We also tried this L'ORÉAL PARIS setting spray on several types of skin in order to test whether the effect differs. We noticed that it is an essential product for oily skin. The problem for women with this type of skin is that their makeup almost completely wears off in a very short period of time due to oil and sebum secretions, but this spray sets your makeup for a longer time with less shine. As for sensitive skin, the L'ORÉAL PARIS Infallible Fixing Mist doesn't cause any additional irritation or redness to the skin, so you can definitely use this spray to set makeup on it. However, if you have sensitive skin, whether dry or normal, we advise not you to spray a lot of this product on your face. We noticed that it can increase skin dryness after use, so go for only a little amount of this product to set your makeup and you won't be experiencing any later side-effects, especially if you use it on a daily basis. Application: You should be extra careful when using this Fixing Mist. Based on our experience, if you don't shake the bottle well prior to application, you will get white clumps of product all over your face. In case you've already applied your makeup before spraying, you might have to wipe it off and reapply it due to these clumps. So in order to use the Fixing Mist, you should shake the bottle properly around 10 times first until there's no white powder left at the bottom of the bottle. You will notice that the bottle contains metal ball bearings that mix up the mist formula with the active ingredients found in the white substance. Upon shaking, place the bottle 20 to 25 cm away from your face, close your eyes and mouth, and spray it in the shape of an X then a T to set the makeup on your face. Price: 18.57 USD for a 100 ml capacity. This price is considered to be lower than that of setting sprays from other makeup brands of the same capacity such as MAC's Prep+Prime Fix+ which is sold at 26 USD for a 100 ml capacity, and Make Up For Ever's Mist & Fix which is sold at 30 USD for a 125 ml capacity. And if you want another option similar to Infallible Fixing Mist, you can find NYX Professional Makeup's Setting Spray sold at 12.6 USD for a 60 ml capacity.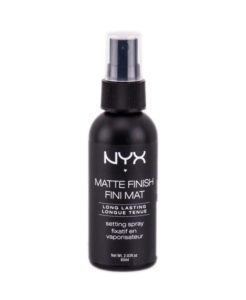 Packaging: The NYX "Matte Finish Make Up Setting Spray" comes in a black plastic spray bottle with white inscriptions on it. The spray bottle has a transparent cap that snaps on securely which makes it travel friendly. Texture: This product is a clear liquid with very light weight and watery consistency. Smell: The NYX "Matte Finish Make Up Setting Spray" has a strong chemical smell that subsides a few minutes after application. Application: After applying make-up on the face, shake the NYX "Matte Finish Make Up Setting Spray" very well and hold it 15 to 20 centimeters away from your face and spray it quickly. Two sprays are enough, one on the left side and another on the right side. This ensures that all your face gets covered, especially the T-zone which tends to be oily. Effect: After spraying the face, the skin feels wet for few minutes and then it dries. As soon as the spray sets, the make-up looks impeccable, like it has been accentuated by the spray. The NYX "Matte Finish Make Up Setting Spray" doesn't make the make-up look patchy at all and controls the oiliness of the T-zone very well throughout the day. This spray takes away the shiny and powdery looks of the make-up, however, it does not mattify it completely. We used this spray in the morning before heading out and it held the make-up in place very well throughout the day. Including blush and lipstick to a certain extent. At the end of the day, we were able to remove the make-up with our usual make-up remover with no issue at all. Additionally, the setting spray did not clog the pores. Price: The NYX "Matte Finish Make Up Setting Spray" retails at $8.5/60 mL which is a very good price compared to similar products like Kiko's "Make-Up Fixer" which retails at $14/70 mL or Sephora's "Beauty Amplifier Spray," priced at $18/80mL.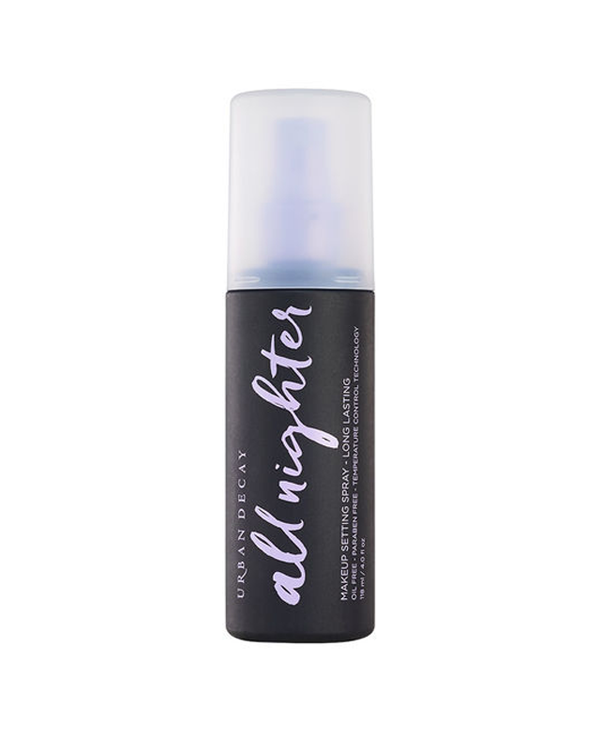 URBAN DECAY
All Nighter Long Lasting Makeup Setting Spray
 Packaging: The Urban Decay All Nighter long lasting makeup setting spray is packaged in a typical Urban Decay black and purple cardboard box. The box contains information about the spray, including a description of the product and the brand's principal claims. Once the box is open, you will find a black soft touch bottle with a purple sprayer and a frosted white cap. The packaging is quite in line with the brand's visual identity which helps you quickly identify the bottle in your makeup bag. Texture: This makeup setting spray is quite weightless and will dry off in only a few moments. Smell: The Urban Decay All Nighter makeup doesn't have much of a smell, although sensitive noses can detect a hint of pickle like smell for a few seconds when spraying. There is no lasting smell on the skin. Effect: The brand markets the setting spray as suitable for all skin types, thanks to its lack of oil and parabens. All Nighter is also branded as a vegan product, which will appeal to everyone for which veganism is important. Additionally, the brand claims that thanks to its patented temperature Control Technology, the spray, once applied, lowers the temperature of your makeup to keep everything in place, even in hot, humid, cold or windy weather. Urban Decay's setting spray is said to hold makeup for as long as sixteen hours. We found that most of the claims made by the brand on this product were true. Once applied on top of makeup the spray holds it for the day, about 7-9 hours in a hot and humid environment, and does not have any "oily" effect on the skin. It gives a nice, even sheen to your makeup without melting, fading or setting into fine lines. Application: After applying your makeup, shake the bottle and hold it about 20cm away from your face, and spray in the shape of an X and a T. Keep your eyes and mouth closed. Pro tip, you can also spray a bit of All Nighter on your brushes/sponges before applying your foundation or blush. Our advice is to wait a few seconds between sprays, to give it time to dry and avoid layering the liquid. We found it is best for dry to combination skin types. Price: This setting spray retails in Lebanon for 44$/118ml volume. Compared to similar products from same range competitors such as Clarins Fix' Make-Up, 30$ for 50ml, the Urban Decay product's price is quite good and one of the least expensive per/ml for products of the same range. The shelf-life of the product once open is 12 month, which is the standard.