44
Yes
None
1
12
Name...
/makeup-all/complexion/primer/
Filter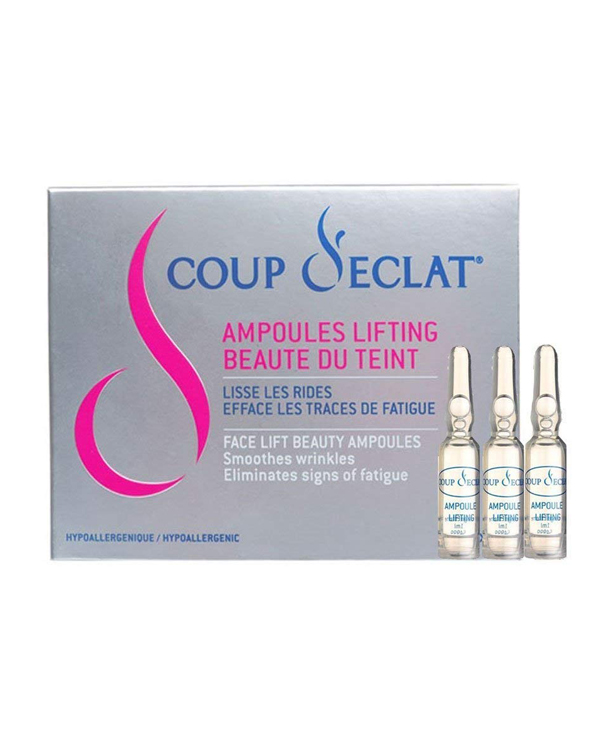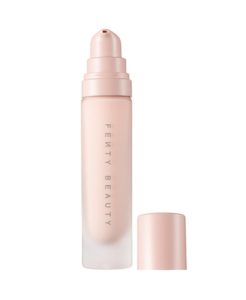 FENTY BEAUTY
Pro Filt'r Instant Retouch Primer
Complexion:
Primer
Brand:
Fenty Beauty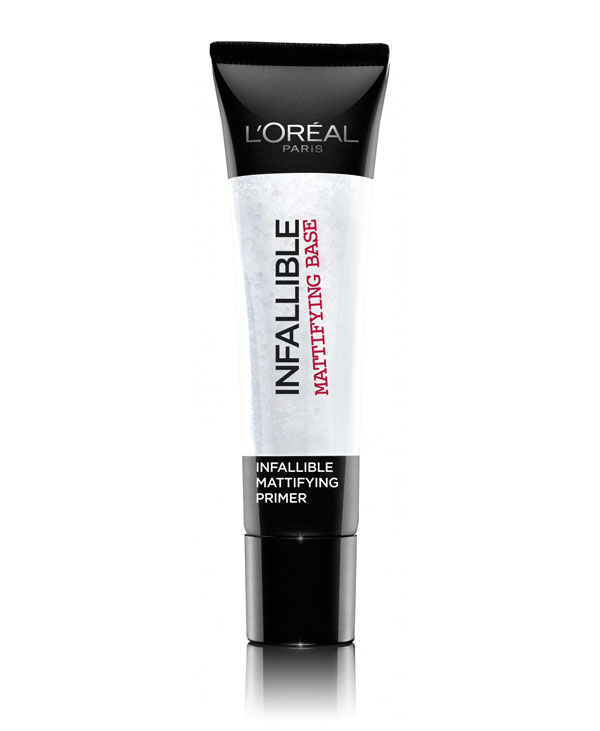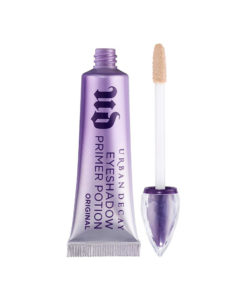 URBAN DECAY
Eyeshadow Primer Potion
Complexion:
Primer
Brand:
Urban Decay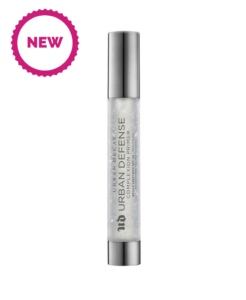 URBAN DECAY
Urban Defense Complexion Primer
Complexion:
Primer
Brand:
Urban Decay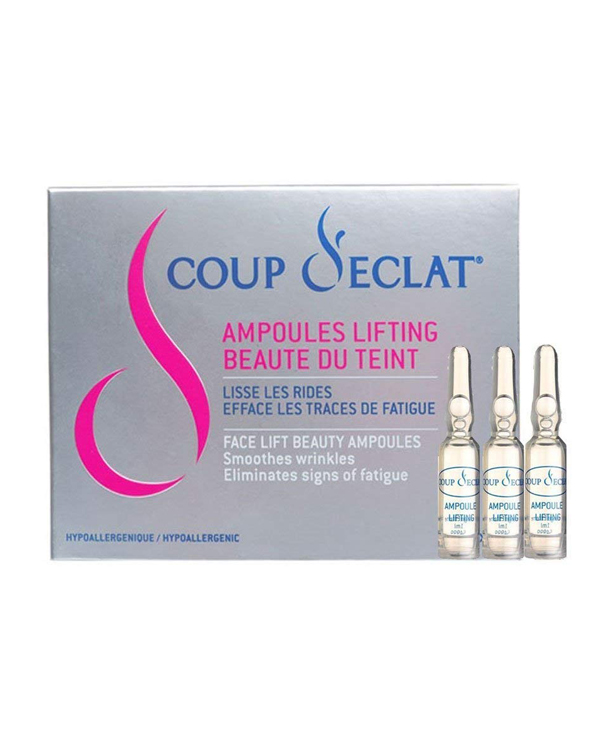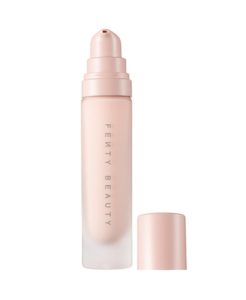 Complexion:
Primer
Brand:
Fenty Beauty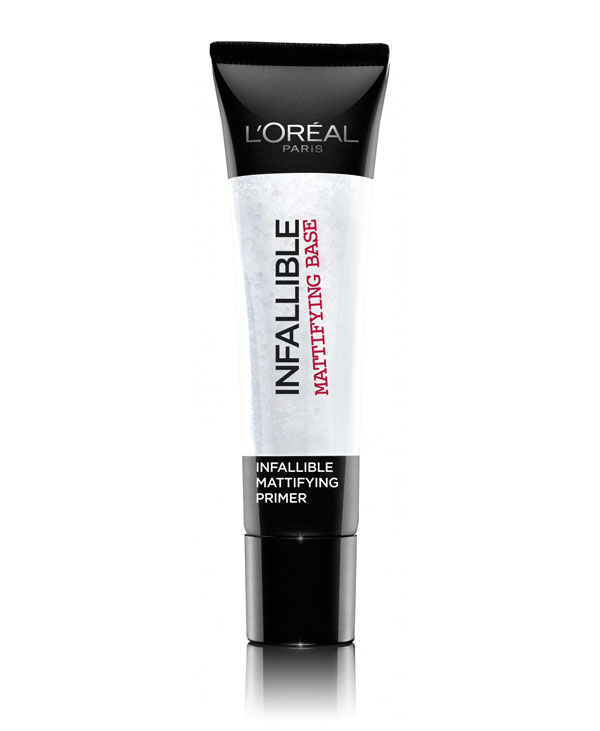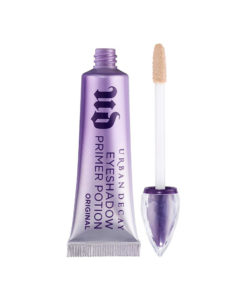 Complexion:
Primer
Brand:
Urban Decay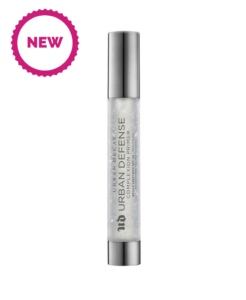 Complexion:
Primer
Brand:
Urban Decay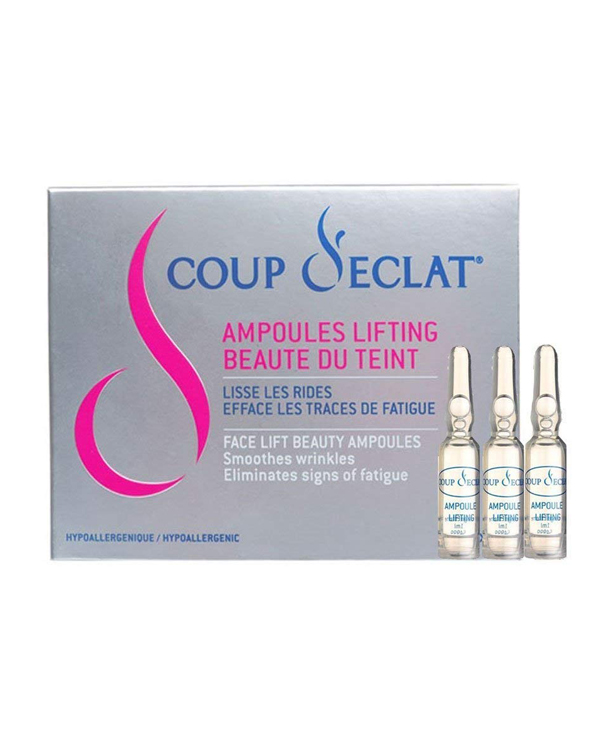 The Coup D'Éclat Ampoules Lifting Beauté Du Teint from Laboratoires ASEPTA, are designed to illuminate the complexion of the face especially before occasions, and to reduce the appearance of wrinkles and fine lines prior to makeup application. Packaging: These Ampoules come in a silver box on which the essential information such as the desired effect and the method of application have been listed. This product is available in two different models containing either 3 or 12 ampoules. As for the ampoules, they are made up of plastic not glass, so there's no need to worry about dropping them accidentally. To open them, you will have to gently break the top section and they will easily open at the neckline. Texture: A non-oily and non-greasy liquid formula. Keep an eye out for any leakage of the liquid through your hands when using it. Application: Snap open the head of the ampoule, pour half of it into the palm of your hand, and then wet the fingers of your other hand with the liquid and pat it gently onto your face. You can also apply the liquid around your eye area in case you're suffering from any traces of fatigue or wrinkles. Spread the remaining part of the liquid on the areas you find in need of more radiance and less traces of fatigue and wrinkles. In case you're not applying the ampoule for a special occasion or if you don't suffer from signs of aging on your face, we advise you to preserve the remaining part of the vial for the following use. You can do that by placing the head in the opposite direction to prevent any leakage, and then preserving it in an air-conditioned place away from the heat. Scent: These ampoules have a faint and pleasant fragrance. Effect: We tested these ampoules on young skin (26 years old) and on skin that suffers from wrinkles and fine lines (50 years old). What we noticed in terms of the young skin was that you needed around 10 minutes after applying the ampoule for the skin to absorb the serum in order to notice the difference; your skin will soon look radiant. The results will appear even better if you wait for around 15 minutes, you can then apply makeup without going overboard with foundation to hide imperfections or highlighter to illuminate your face. When we applied makeup after the ampoule, we noticed that it sat in place for a longer period of time. At first, the makeup used to last for around 4 hours before starting to fade. However, applying it along with the ampoule held it down in place for 7 consecutive hours, knowing that we applied it for a night out while being exposed to hot weather and high humidity. In terms of the skin older in age, keep in mind that you won't achieve complete face lifting as the product name indicates, nor will the wrinkles instantly vanish. However, you will notice that the appearance of aging signs will diminish after a while of applying the ampoule when the serum spreads out through your skin. That will allow you to distribute your foundation easily, and your makeup will look less flaky and clumped up at the fine lines as it usually happens. Hence, you can count on these ampoules to prep your face for makeup application, especially before occasions as it will look brighter and fresh. We would like to point out that whichever type of skin you have, whether young or old, the effect of these ampoules will wear out after 8 hours of application. It is important to keep that in mind since you will begin to notice the radiance fading and the signs of aging reappearing as intensely as they were prior to application. Price: The Coup D'Éclat Ampoules Lifting Beauté Du Teint box that contains 3 ampoules of 1 ml capacity retails at 16 USD in Lebanon, while that which contains 12 ampoules retails at 39.6 USD. If you buy the bigger box, you will notice that the price of one ampoule is fairly lower. In case you're looking for different ampoules with similar results, the Martiderm Flash Ampoules Instant Radiance Effect retails at 18 USD for a box containing 5 ampoules of a 2 ml capacity, which is twice the size of Coup D'Éclat Ampoules.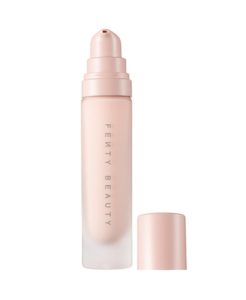 Packaging: This primer has a simple packaging, it comes in a glass tube with a pump. Its cover closes securely which prevents any leakage. The tube is relatively big, and may not fit in your makeup bag nor in your purse, but this shouldn't be a problem as it is not possible to retouch the primer throughout the day anyway. Texture: This primer's texture is a mix between gel and cream, which makes it easily applicable and blend-able. Effect: After applying the primer, we noticed that it unifies the skin tone, and hides the pores and the fine lines on the face as well. It also smoothens the skin and therefore allows the foundation to be easily applied. We tried applying makeup with and without the primer, and noticed that using it increases the longevity of the foundation and the makeup products in general on the face. This primer can be used on all skin types. If you have an oily skin type, this primer will absorb the oil of your skin and give a matte effect. The makeup will therefore look fresh. However if you have a dry skin, it might be better to apply it every other day as it might increase the dryness of the skin. How to use: Apply small amounts of the primer on the different areas of the face, then blend it using your fingers. If you have a dry skin, you can only apply the primer on the areas that tend to be oily like the T-zone and around the mouth. Price: $32 on the official website of Fenty Beauty, and its capacity is (32 ml). In comparison to other primers, its price and capacity are similar to those of luxurious brands like YSL, Laura Mercier. and Lancome.. etc. But bear in mind that there are other primers that also hide the blemishes and unite the skin tone, at a lower price and with the same capacity.
Complexion:
Primer
Brand:
Fenty Beauty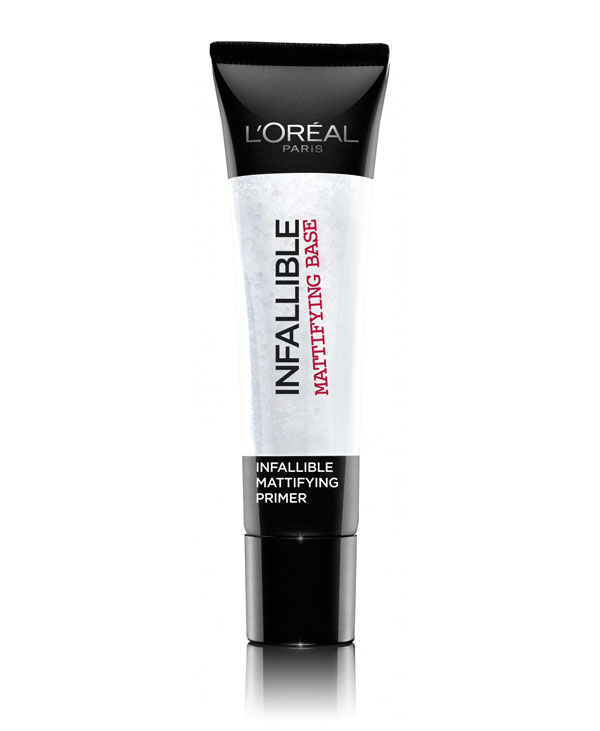 Packaging: The primer comes in a classy black and transparent packaging which allows you to actually see the product you are applying. The tube is of medium size which makes it easy to carry on the go in your makeup kit Application: It was tested on oily/combination skin that tends to be very shiny and was applied using a silicone sponge with an outward movement on the face Smell: The product does not have any smell Texture: For the coverage, two to three drops were used directly on the face (specifically on both cheeks and forehead) and they were enough to coat its entire surface. The product felt oily at first yet dried within a couple of minutes and despite this oiliness, it was just enough liquid to make the application process smooth and controlled without spilling in excess. Effect: Once applied, the primer instantly made the skin smoother and more uniform – by reducing any redness and uneven skin patches – thus preparing the skin well to receive the foundation. Once the product dried, the foundation glided along easily and the face remained matte with no shiny spots – especially on areas such as the chin, nose and forehead If you have oily or combination skin, this primer is a great option since it does not make the skin look greasy nor does it crease despite its matte finish. Also, this product gave the entire makeup a very natural and neat look. As a bonus, it is non-comedogene, so it did not cause any skin outbreaks such as pimples or inflammation. Product was worn for almost 12hours straight and there was no need for a makeup retouch since the foundation, blush and bronzer remained perfect throughout the entire day Price: The primer sells at a retail price of 17.4$/35ml which is fair considering the very minimal amount used per makeup routine. Compared to other products in the same category, this brand is very affordable at almost half the price of other brands such as Urban Decay's Defense Complexion Primer which sells at  34$/30ml and Fenty beauty's Pro Filtr Instant Retouch Primer retailed at 32$/32ml.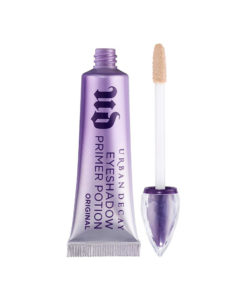 Packaging: This primer has a cute packaging: it comes in a small tube which can easily fit in your makeup bag and the colors depend on the shade of the primer. This primer used to be a squeezable tube. However, Urban Decay recreated it with an applicator that comes in the shape of a wand. The wand is not very practical, so you can just remove it and squeeze the tube gently to have some product. Colors: This primer comes in six different shades: Sin, Freebase, Caffeine, Minor Sin, Original and Eden. Each is used depending on the type of look that you want to have. -Sin: Best used if you want to apply shimmery colors, since it already has some glitter in it. Suitable for a night look. -Freebase: Best used if you want a simple look, since it is sort of transparent. -Caffeine: Best used if you want to apply earth stone colors, since it is contains brown pigments. -Minor Sin: Best used if you want to apply light shimmery colors. It has some glitter in it but is lighter than Sin. -Original: Best used if you want a natural look. It is beige pigmented and matches exactly your skin tone, making look like you applied foundation. -Eden: Best used if you want a natural look. If Original did not match your skin tone, you can try Eden since it is a bit darker. Texture: This primer has a creamy-silicone formula that is slick, giving a very light feel on the eyelids. Effect: After testing this primer, we found that it helps in holding the eyeshadow and making the eyeshadows colors look more vivid for a long time. It is a great option if you have oily eyelids since it doesn't make them look greasy, and it doesn't crease due to its matte finishing. Adding to that, you can use it even if you're not going to wear any eyeshadow since, as stated earlier, it comes in six different shades. This product can also be used underneath your eyes as a primer for your concealer. It's worth noting that if you apply a setting powder on your entire lid after applying the primer, it will enable the eyeshadow to blend in an easier way. This primer doesn't dry out in the tube, and its texture is well preserved, even if it is not used daily. Also, this product will probably last you for more than a year since it only requires a little product to create an effect on the lids. Application: Apply small amounts of the primer on your whole eyelids, and it is best if you use you finger to spread the product in an even way. As already mentioned, make sure to fix the primer with a setting powder. If you do not want to use the wand provided, squeeze a bit on the tube and remove the product with your finger, then dab the product gently on your eyelids or underneath your eyes. Price: This primer is sold in Lebanon for 33$/10ML. In comparison to other primers from the same range, its price is high, especially that other brands offer more than double the capacity. However, bear in mind that you might not use it every day as you will tend to use a face primer or a foundation, and that the product can last for a year as previously mentioned.
Complexion:
Primer
Brand:
Urban Decay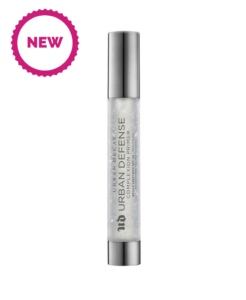 Packaging: This primer has a classy packaging, it comes in a plastic UV tinted bottle with an airless pump, resulting in minimal product waste. The product's brand and name are written on the tube in a way that makes the packaging very eye-catching. The tube is relatively big and will not fit easily in your makeup kit. Texture: This primer has a silicone formula that is very slick. It may seem oily at first when applied but it dries very fast. Effect: This primer helps in holding the foundation and minimizing the pores and give a luminous finish. We advise you to use a moisturizer before applying it as it may dry your skin. Bear in mind that the primer may pile if you are using oil or water-based products in your make up routine. Moreover, if you have a sensitive skin, you might be irritated by the primer when applying it on your face. The best feature about this primer is that it contains SPF30, which means that you can use it as a sunscreen to protect your skin, and you can also apply it on days when you don't want to wear makeup. This primer has ingredients that are rarely seen in other primers. The ingredients include sesame seed extract, rich in antioxidants, which nourishes the skin from deep inside and promotes its softness. Tomato fruit extract is also found in the composition of the primer, working against blackheads and as an oil-reducing agent. Application: Apply small amounts of the primer on the different areas of the face, then blend it on your skin by using your fingers. When you pump the product out of the tube, make sure you pump a little quantity, as the product will build rapidly on your face if used in a large quantity. Price: This primer retails at 42$ in Lebanon for a capacity of 30ML. In comparison to other primers from the same range, its price and capacity are fair, especially that it can also be used as a sunscreen.
Complexion:
Primer
Brand:
Urban Decay