43
Yes
None
1
12
Name...
/makeup-all/complexion/highlighter/
Filter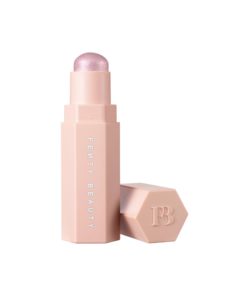 FENTY BEAUTY
Match Stix Shimmer Skinstick
Complexion:
Highlighter
Brand:
Fenty Beauty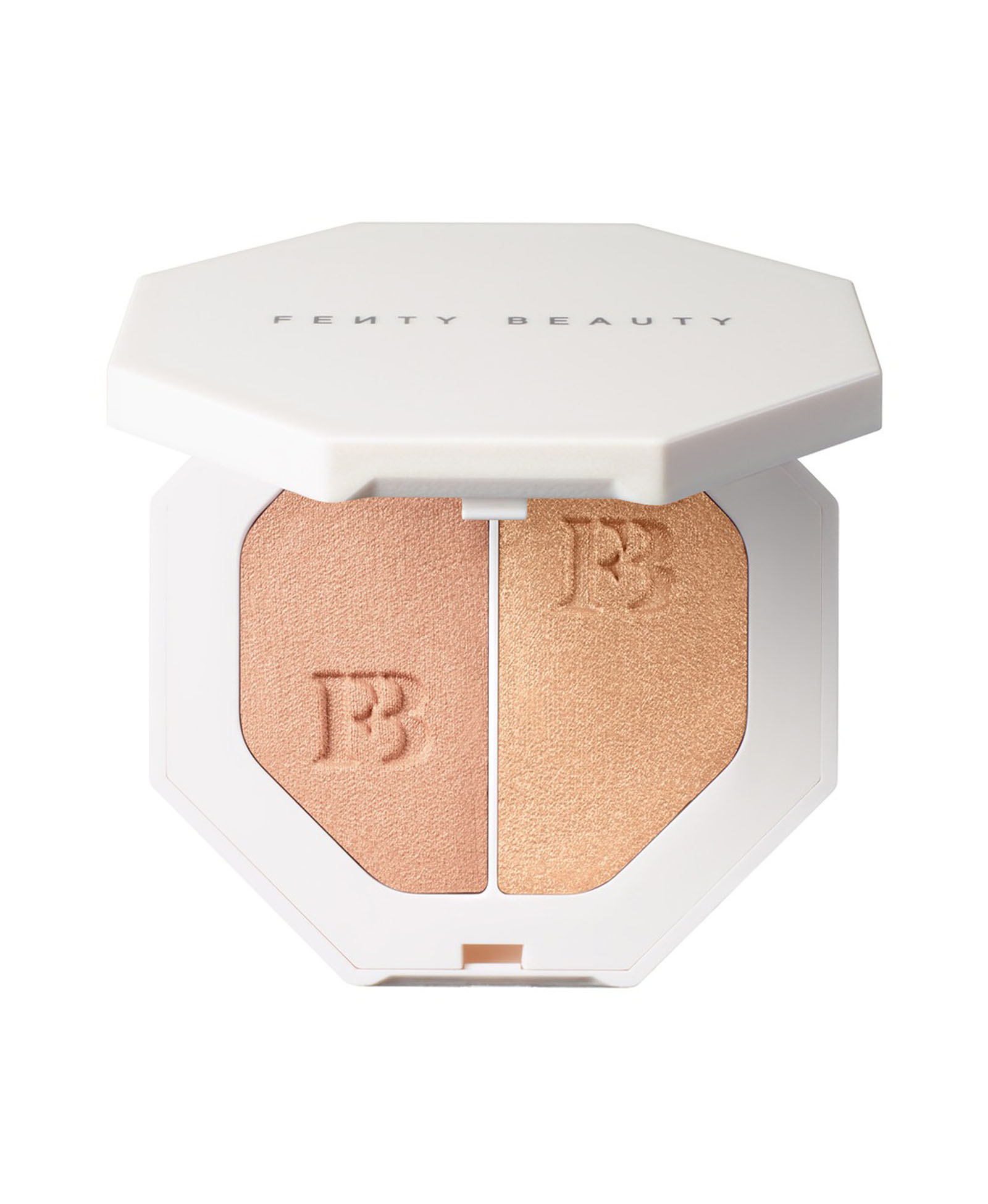 FENTY BEAUTY
Killawat Free Style Highlighter
Complexion:
Highlighter
Brand:
Fenty Beauty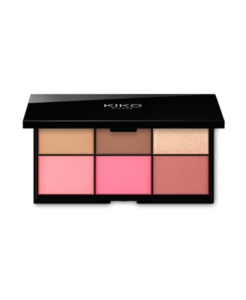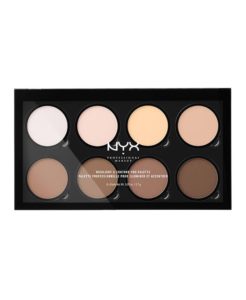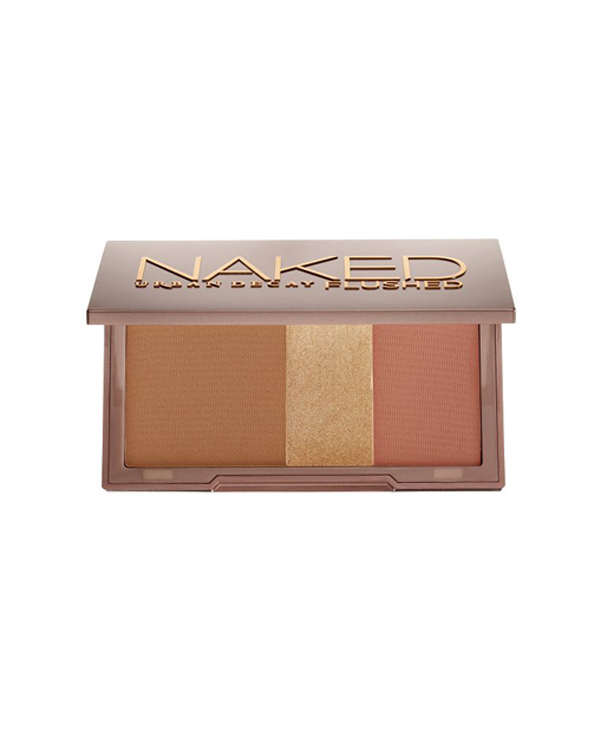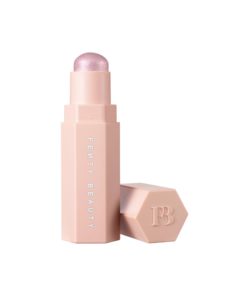 Complexion:
Highlighter
Brand:
Fenty Beauty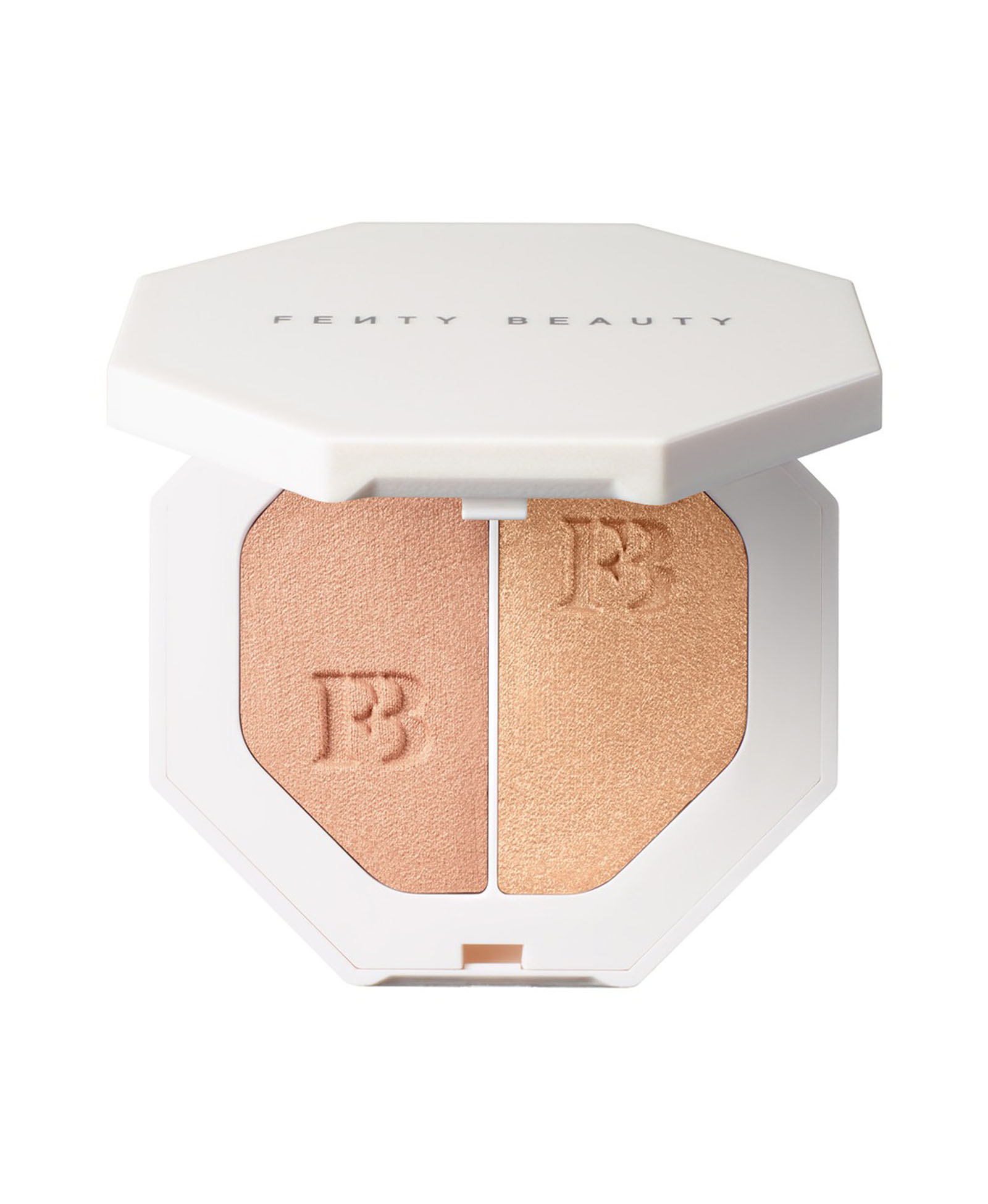 Complexion:
Highlighter
Brand:
Fenty Beauty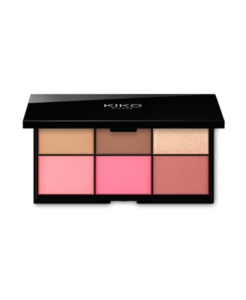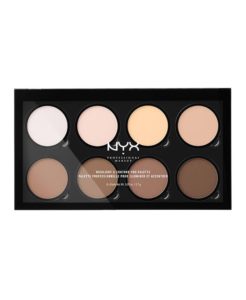 Complexion:
Highlighter
Brand:
NYX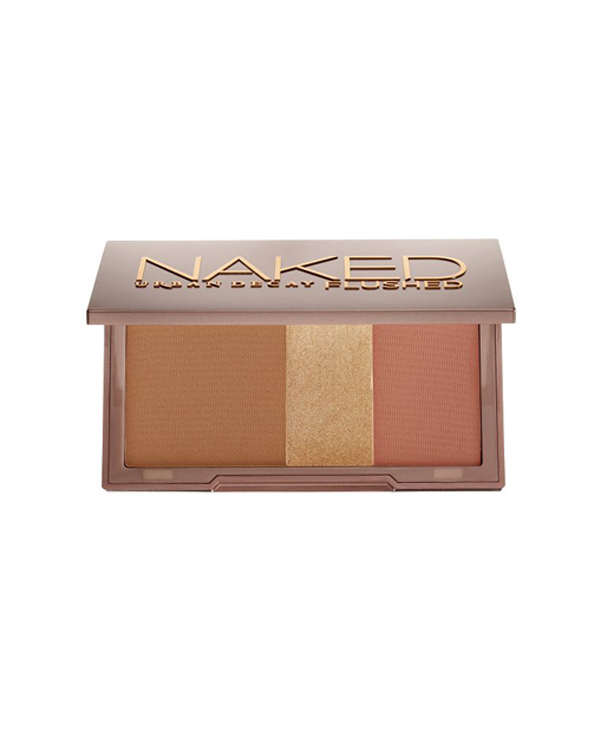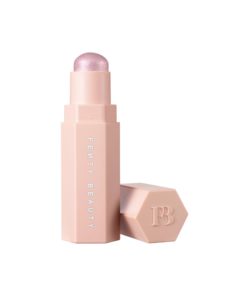 Packaging: The stick has a hexagonal shape. It is magnetic, therefore it can be attached to other skinsticks from the same edition, or to its special highlighter brush which is sold separately. Its cover has a sponge on the inner part of it to protect the product when closing the box. Available Colors: There are 10 different sticks in this edition, and they range from very light shades, to skin-color shades, and then stronger shades like red, orange, and purple. These different colors can be mixed and matched in the same makeup look according to your preference. We tried the Unicorn skinstick that has a shimmery purple color, and the Yacht Lyfe skinstick that has a soft pink color. Effect: When we applied a single coat of this skinstick on the skin, we noticed that its effect is soft and subtle, and that it was possible to control the amount of shimmer to get the exact desired look. For a stronger effect, more than one coat can be applied, while making sure to let the previous coat to dry well. Once applied, the product stays on for 8 hours on the skin before the need to reapply. This Fenty Beauty Shimmer Skinstick is of multi use, it can be used as a highlighter, as a blush, and even as an eyeshadow. Its texture is creamy, and that's what makes it easy to use and blend. However, when used over the foundation, it can sweep it off a little, especially when using the stick directly on the skin and not with a brush. We'd also like to draw your attention to the fact that the product dries out if its stays uncovered for a long time. How to use: The best way to use this product is with a highlighter brush. You can also use your finger while making sure not to press it hard against the skin, or else the makeup under will get ruined. We also do not advise to use the product directly on the skin without a brush since it is creamy, therefore the makeup can damage the skinstick. Price: $25 on the official website of Fenty Beauty, with a capacity of (7 g), which is a good price, because it is a versatile product that can be used as a blush, highlighter, and eyeshadow. In addition to that, there are no similar products available on the market.
Complexion:
Highlighter
Brand:
Fenty Beauty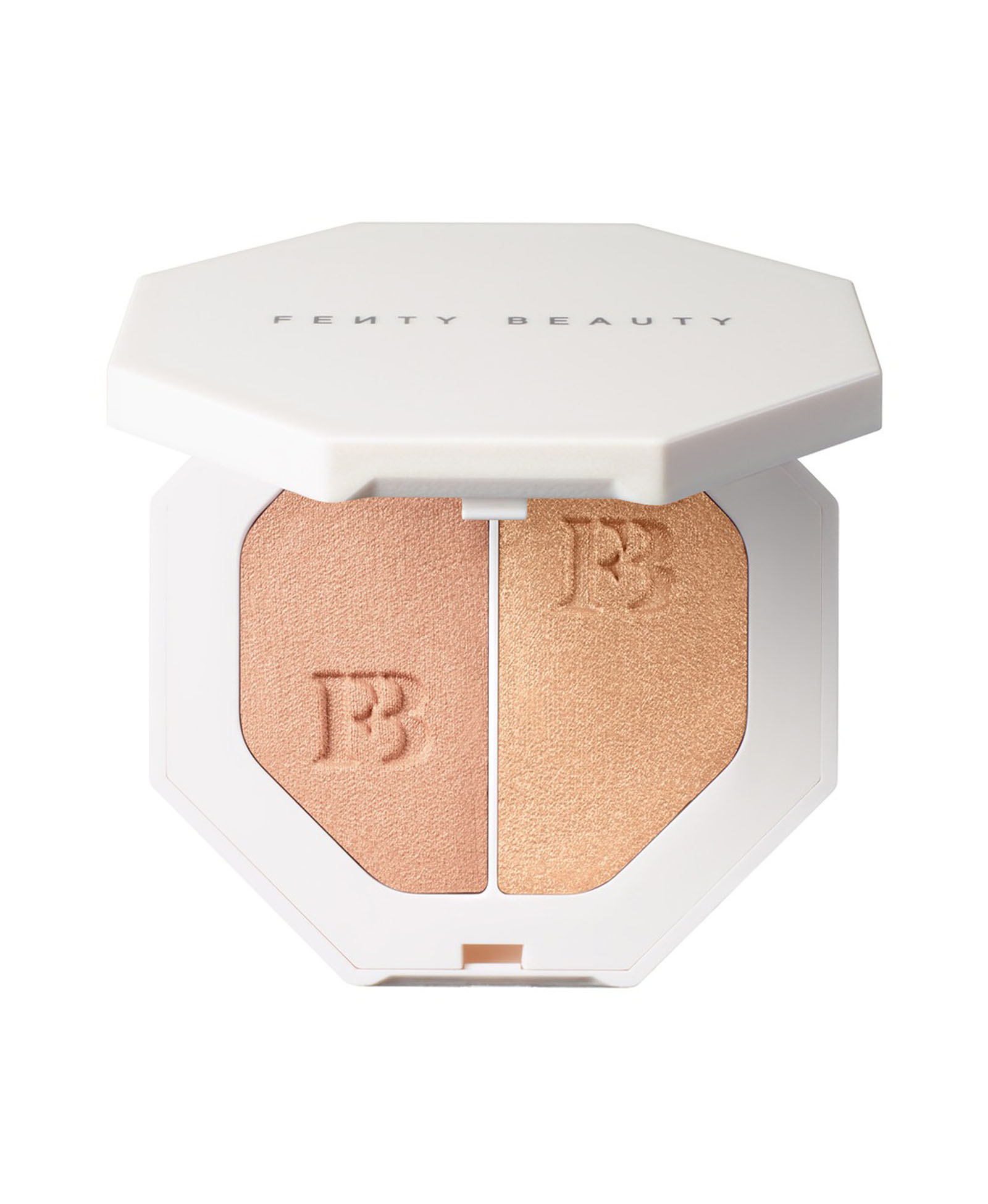 Packaging: This highlighter comes in an ivory colored box with a bit of purple shimmer. It has an octagon shape, it's light in weight, even though it has a mirror inside, which makes it practical to take with you wherever you go. However, it doesn't have a blending brush. Available Colors: There are 10 different shades of this highlighter. Two of these shades have their own box which are "Metal Moon" a white color with gold undertones, and "Trophy Wife" which is a gold metallic shade. As for the 8 other colors, they are divided into 4 boxes, each box contains two shades. These colors range from champagne, copper, light pink, and pearly. We noticed that the two shades of the same box are of the same color group but have different tones: One is stronger and more shimmery, the other is lighter and more subtle, so they can be used for daytime and for night time as well. We tried a shade that comes individually in its own box, which is Trophy Wife (White with gold undertones) that gives a strong touch of shimmer when applied, especially on a dark skin. We also tried two colors that come in the same box which are Mean Money (champagne color) and Hu$tla Baby (Champagne color, but darker and with more shimmer). Effect: The texture of these highlighters is light and thin because it is a mixture of cream and powder, therefore it's easy to apply. We noticed that there's no need to apply it more than once to get the desired result. But you have to choose a suitable shade of color for you, because there are very light colors that you might not prefer if you are into a strong effect. As for its shimmer effect, it's a soft one, especially for the light colors that are meant for daytime, so it can be applied without worrying about your skin being too bright in an exaggerated way. After trying these highlighters for a couple of times, we noticed that the color stays put for 5 to 6 hours before having to reapply. How to use: Pick the color that suits your skin tone, apply it on the cheeks, the area under the brows, the middle vertical line of the nose, and the collarbones, using your finger or using a highlighter brush. If you want to shift between a day makeup and a night one, you can apply the highlighter with the darker tone above the lighter one that you already applied as they will blend together. Price: 34$ on the official website of Fenty Beauty, its capacity is (3.5 gram) which is in the same range of other highlighters from other brands like Lancome, Kat Von D, Urban Decay with prices between 30 and 50 dollars that provide two shades with the same capacity. However, bear in mind that if you are searching for a specific shade, you can find it in single-shade highlighters for a lower price range of 15 to 20 dollars.
Complexion:
Highlighter
Brand:
Fenty Beauty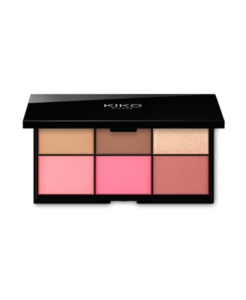 Packaging: The "Smart Essential Face Palette" by Kiko Milano is a sleek black rectangular box. It is convenient because of its medium size and can slide into a purse or a bag easily. While it contains a mirror, the palette does not carry an applicator with it. Available Colors: There are 6 different powders in the "Smart Essential Face Palette" by Kiko. To be more precise, there are 3 blushes, 2 bronzers, and 1 highlighter. There are 3 different palettes in this Kiko "Smart Essential Face Palette". "The Smart" palettes gradate in intensity of color from light ("Smart- 01") to deeper tones of the blushes, bronzers, and highlighter ("Smart- 03"). Tested Palette: We tested the "Smart- 02" palette which is medium to dark. It has a gradation of pink blushes: from light coral, to a richer pink, and a deep almost earthier maroon. The 2 bronzers gradate from camel to a dirtier brown. The highlighter is a soft gold. While the blushes and bronzers are matte, the highlighter has a metallic shimmery finish. Effect: This palette is convenient because the blushes can be interchanged from day to night. For example, during the day, for a more natural look, we used to light coral blush. Using the same palette, we opted for the richer pink and the highlighter for a better-defined night look. The texture of the shades is powdery. However, they are easily applied and don't need a primer. The "Smart- 02" palette is too pigmented for a "medium to dark" palette. For example, the deeper earthier maroon blush was too much for fair and medium skin tones. Bu the highlighter was the right amount of pearly gold. The bronzers were also very convenient, the camel can be applied in the winter and the deeper brown in the summer, to accentuate a tan. After trying this palette, we noticed that the blushes, bronzers, and highlighter have a long tenure. On average they lasted for 4 to 5 hours without needing to be retouched. Application: For a subtle fresh look, applying the camel bronzer or the light coral blush is recommended. For a more defined look, consider applying the maroon bronzer or the deeper pink blush. However, if you have fair toned skin, defining your eyes with some eyeshadow and liner is recommended to accompany the medium tones of the blush and bronzer. The highlighter can come in handy during the day or night. As for the darkest blush tone, it is a very daring look that we thought was too much for lighter skinned women, Price: $32.4 in Lebannon. Net weight is 0.56oz/16g, which is fair compared to its size and the number of face shades in the palette. However, we would have liked for a two-sided applicator brush to be included in the palette. The palette is fair compared to Maybelline's "Facestudio Master Contour Face Countouring Kit" which sells officially at $12.5 for 0.17oz. The Maybelline palette is almost the third of the Kiko palette size. However, the Maybelline palette includes a brush for application.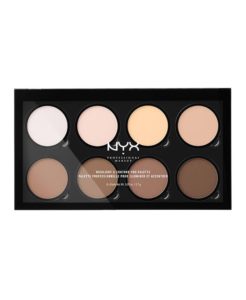 Packaging:  The palette comes in a plastic black box with a see-through cover displaying the powders. It has 8 different shades for highlighting and contouring. It is large in size, and is not suitable for your handbag. The pans are refillable, therefore when a shade runs out, it can be replaced with the same one or even with a new shade for a personalized palette, without having to buy an entire new palette. Available Colors: There are 8 different shades in this palette: Ice Queen: Pearly white with a lot of shimmer Soft Light: Nude matte Cream: Banana toned, matte Nectar: Peach toned with shimmer Tan: Light brown with red undertones, Satin finish Toffee: Warm brown with a bit of shimmer Sculpt: Light brown, satin finish Hollow: Deep dark brown, matte There are also 8 new shades available, which are more on the brighter side of the palette and do not include darker colors. Texture: The texture of the shades is light-weight powder, and with a good brush, it easily applied and bendable. However, the palette doesn't come with an application brush, therefore a highlighting and contouring brush must be purchased separately. Effect: This is a very versatile palette suitable for different skin tones, and different type of skin, and it is comprised of several shades with several colors. For beginners, before using it, it is strongly recommended to get familiar with the highlight and contouring techniques, otherwise, the palette will be misjudged for creating looks that are too dark, orange or light. After that, one can experiment widely in the palette. Since it has very pigmented colors, 3 colors can be mixed at the same time, to create a natural look to brighten the face, or a night look to add depths and shadows and create sharp cheekbones to the face, or even use the palette as an eyeshadow palette. It is preferable to keep in mind, that the dark highlighters are shimmery and therefore need to be applied in the proper way, else it will create an undesired look. For non professionals who use highlight and contours shades daily, the problem that will appear is that eventually at least 2 shades in the palette will never been used, although they have been paid for. For makeup professionals, this is a great palette, as it can be used to create the makeup of several people with several appearances and preferences. This product has no smell, and is therefore suitable for smell-sensitive people. The longevity of the palette differs from oily to dry skins. For the oily skins, this product lasts for around 4 hours. As for the dry ones, it lasts for 5-6 hours before having to retouch. Moreover, the shades don't last on the skin by themselves; a primer needs to be applied first on the skin, so it can last a long time, otherwise there will be a lot of product fallout. How to use: Use a highlighting brush and apply the light colors that are available on the top part of the palette to highlight the area under the brows, on top of the cheekbones, chin, and cupid's bow. For contouring, use an angled brush and apply the dark shades on the hollows of the cheekbones, as vertical lines on the edges of the nose, on the edges of the forehead in a round line, and on the crease. Please note that this way to use the shades can be modified according to specific needs. Price: $25 on the official website of NYX PROFESSIONAL MAKEUP Cosmetics, and it contains around 2.7ml of product for each shade, or 21.6ml in total. It is notably less expensive than other highlight and contour kits, with similar number of shades, and similar quality.
Complexion:
Highlighter
Brand:
NYX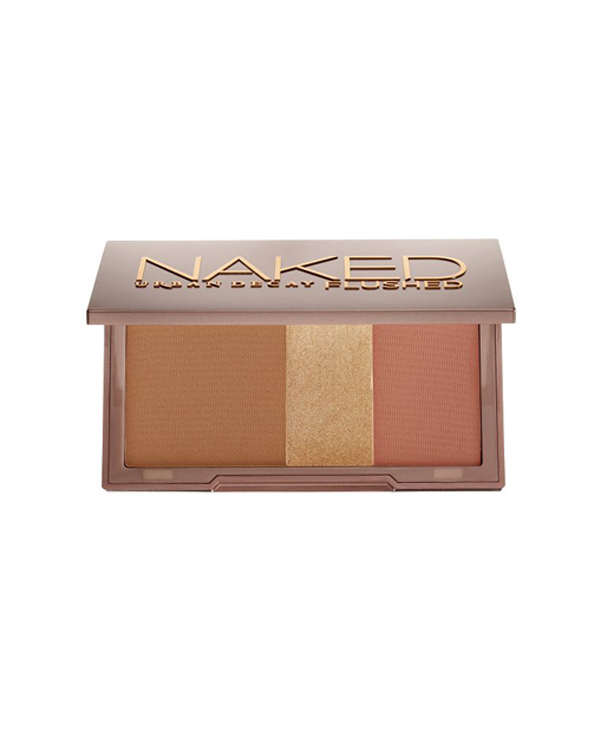 Packaging: The Urban Decay Naked Flushed palette comes in a simple glossy easy-open magnetic case with a big mirror inside. It comes in handy and packs our favorite essentials with its silky bronzer, highlighter and blush to serve various purposes. While you're on the go, the best thing is that you can toss it in your bag along with a makeup brush (however you will need to buy the brush separately since it doesn't come with it). Available Colors: This product is available in 6 shades: Naked, Sesso, Going Native, Streak, Nooner and Strip for a deep bronze shimmer. Texture: The bronzer's texture is dry and the highlighter feels soft without being powdery. As for the blush, its texture is both soft and powdery. Effect: Naked Flushed with its three toning colors ensures a glowing appearance. All its shades worked positively for us. While the bronzer looks a little amber toned, it's fairly untainted and delicate enough to be used daily. When we tried it, it lasted for around 8 hours which we considered to be about average. Although it's a bit dry but we found it easy to apply. The blush and highlighter are appealing shades and are quite pigmented. While applying it, you need rather a light hand with both. The color is powerfully pigmented yet blends pleasingly, and the entire shades are compliant enough for any skin tone. The blush is a matte color and the color lasted for 7 hours. The highlighter feels silkier and loose upon application, so due to this it doesn't adhere to the skin pretty well. We have also tried this product on a pale skin and we were worried that the bronzer might not go well on it. The color turned out to be beautiful when applied on the cheek bones. This is absolutely our favorite face palette, particularly when traveling. You get everything you need for a summer glow in one package! Unless you like to use the blush and the highlighter individually, then it is a bit hard to keep them separate. The highlighter is definitely shimmery, and the bronzer guarantees a sun kissed skin. We also noticed that you only need to tap a little and enough quantity comes off. Price: This palette is sold in lebanon for 46$/14 g. It is much cheaper to buy this 3-in 1 palette than buying each color separately to give your complexion the same glow. This is a good investment since other products have less features for a higher price. For instance, Nars Blush Bronzer Duo is for 42$ with only a blush and bronzer (2.5g each) and Too Faced Chocolate Soleil Matte Bronzer retails at 30$ (8 g).