55
Yes
None
1
12
Name...
/makeup-all/complexion/blush/
Filter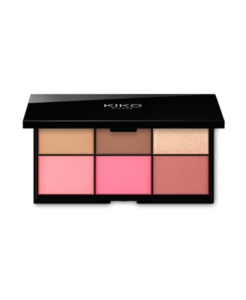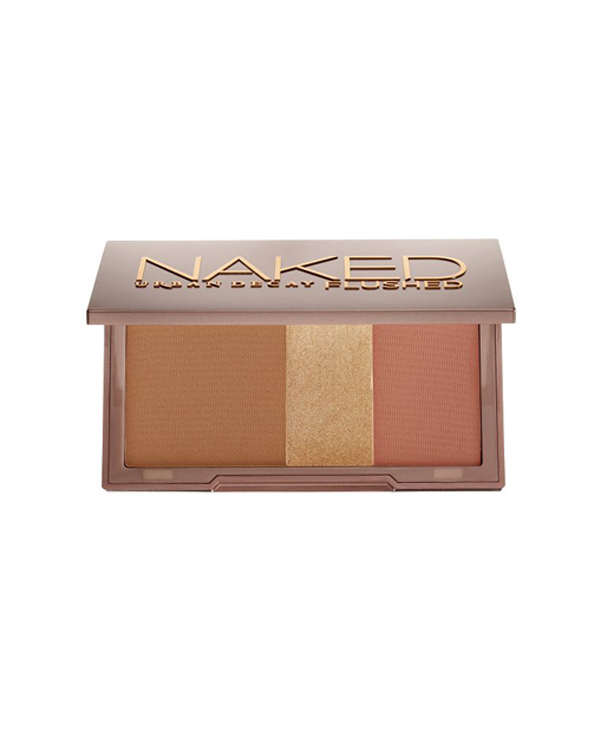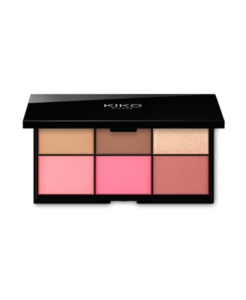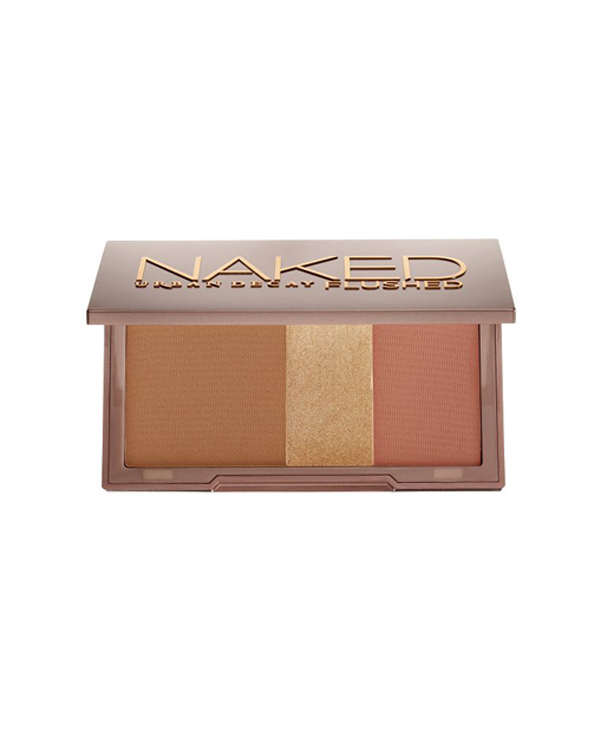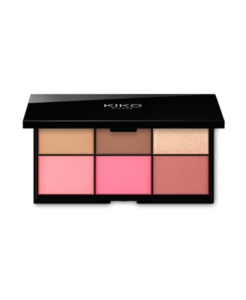 Packaging: The "Smart Essential Face Palette" by Kiko Milano is a sleek black rectangular box. It is convenient because of its medium size and can slide into a purse or a bag easily. While it contains a mirror, the palette does not carry an applicator with it. Available Colors: There are 6 different powders in the "Smart Essential Face Palette" by Kiko. To be more precise, there are 3 blushes, 2 bronzers, and 1 highlighter. There are 3 different palettes in this Kiko "Smart Essential Face Palette". "The Smart" palettes gradate in intensity of color from light ("Smart- 01") to deeper tones of the blushes, bronzers, and highlighter ("Smart- 03"). Tested Palette: We tested the "Smart- 02" palette which is medium to dark. It has a gradation of pink blushes: from light coral, to a richer pink, and a deep almost earthier maroon. The 2 bronzers gradate from camel to a dirtier brown. The highlighter is a soft gold. While the blushes and bronzers are matte, the highlighter has a metallic shimmery finish. Effect: This palette is convenient because the blushes can be interchanged from day to night. For example, during the day, for a more natural look, we used to light coral blush. Using the same palette, we opted for the richer pink and the highlighter for a better-defined night look. The texture of the shades is powdery. However, they are easily applied and don't need a primer. The "Smart- 02" palette is too pigmented for a "medium to dark" palette. For example, the deeper earthier maroon blush was too much for fair and medium skin tones. Bu the highlighter was the right amount of pearly gold. The bronzers were also very convenient, the camel can be applied in the winter and the deeper brown in the summer, to accentuate a tan. After trying this palette, we noticed that the blushes, bronzers, and highlighter have a long tenure. On average they lasted for 4 to 5 hours without needing to be retouched. Application: For a subtle fresh look, applying the camel bronzer or the light coral blush is recommended. For a more defined look, consider applying the maroon bronzer or the deeper pink blush. However, if you have fair toned skin, defining your eyes with some eyeshadow and liner is recommended to accompany the medium tones of the blush and bronzer. The highlighter can come in handy during the day or night. As for the darkest blush tone, it is a very daring look that we thought was too much for lighter skinned women, Price: $32.4 in Lebannon. Net weight is 0.56oz/16g, which is fair compared to its size and the number of face shades in the palette. However, we would have liked for a two-sided applicator brush to be included in the palette. The palette is fair compared to Maybelline's "Facestudio Master Contour Face Countouring Kit" which sells officially at $12.5 for 0.17oz. The Maybelline palette is almost the third of the Kiko palette size. However, the Maybelline palette includes a brush for application.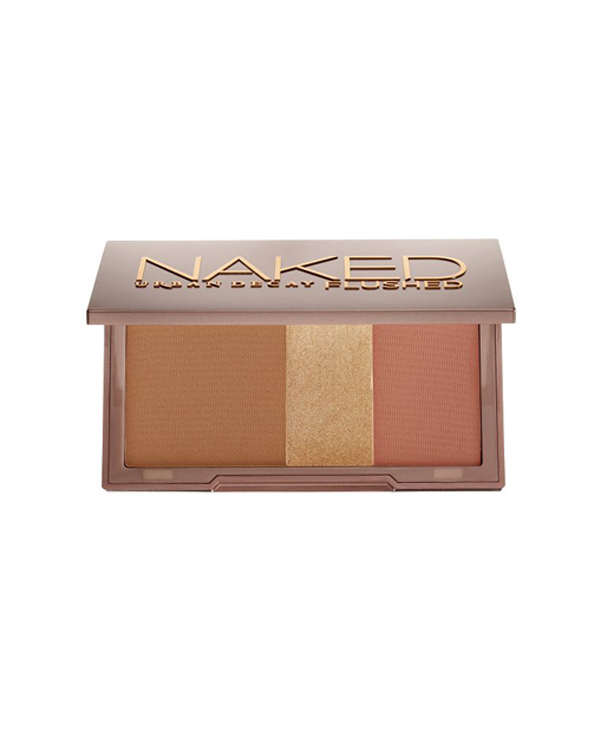 Packaging: The Urban Decay Naked Flushed palette comes in a simple glossy easy-open magnetic case with a big mirror inside. It comes in handy and packs our favorite essentials with its silky bronzer, highlighter and blush to serve various purposes. While you're on the go, the best thing is that you can toss it in your bag along with a makeup brush (however you will need to buy the brush separately since it doesn't come with it). Available Colors: This product is available in 6 shades: Naked, Sesso, Going Native, Streak, Nooner and Strip for a deep bronze shimmer. Texture: The bronzer's texture is dry and the highlighter feels soft without being powdery. As for the blush, its texture is both soft and powdery. Effect: Naked Flushed with its three toning colors ensures a glowing appearance. All its shades worked positively for us. While the bronzer looks a little amber toned, it's fairly untainted and delicate enough to be used daily. When we tried it, it lasted for around 8 hours which we considered to be about average. Although it's a bit dry but we found it easy to apply. The blush and highlighter are appealing shades and are quite pigmented. While applying it, you need rather a light hand with both. The color is powerfully pigmented yet blends pleasingly, and the entire shades are compliant enough for any skin tone. The blush is a matte color and the color lasted for 7 hours. The highlighter feels silkier and loose upon application, so due to this it doesn't adhere to the skin pretty well. We have also tried this product on a pale skin and we were worried that the bronzer might not go well on it. The color turned out to be beautiful when applied on the cheek bones. This is absolutely our favorite face palette, particularly when traveling. You get everything you need for a summer glow in one package! Unless you like to use the blush and the highlighter individually, then it is a bit hard to keep them separate. The highlighter is definitely shimmery, and the bronzer guarantees a sun kissed skin. We also noticed that you only need to tap a little and enough quantity comes off. Price: This palette is sold in lebanon for 46$/14 g. It is much cheaper to buy this 3-in 1 palette than buying each color separately to give your complexion the same glow. This is a good investment since other products have less features for a higher price. For instance, Nars Blush Bronzer Duo is for 42$ with only a blush and bronzer (2.5g each) and Too Faced Chocolate Soleil Matte Bronzer retails at 30$ (8 g).