53
Yes
None
1
12
Name...
/makeup-all/
Filter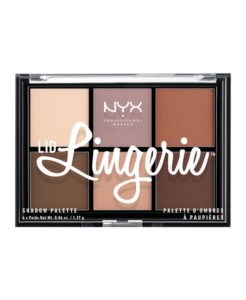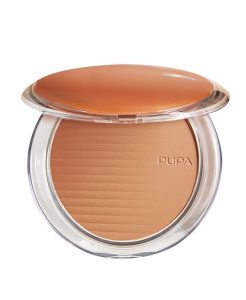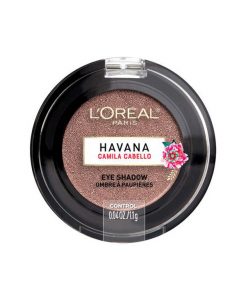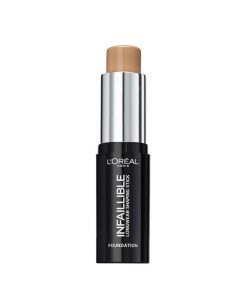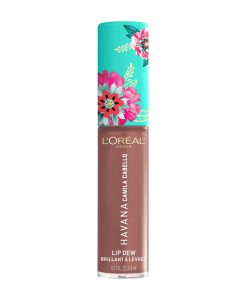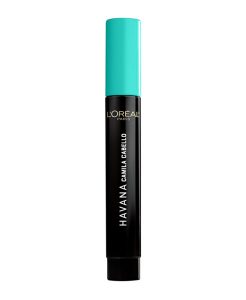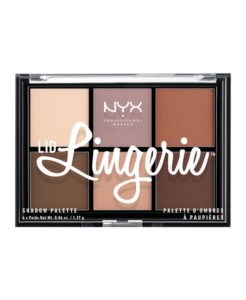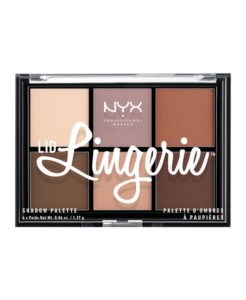 Packaging: The 6 eye shadows come in a simple palette box with a black base and a transparent cover with the brand name. The box does not include a mirror nor an application brush and is small in size so it can be easily carried in your bag. Available colors: This palette is available in a set of 6 matte colours in nude shades: 2 creamy shades (one neutral and one peachy), 1 lavender shade, 1 burnt orange shade, and 2 deep brown shades. Although there are only 6 pans of color, there is a nice variety. For stronger eyeshadow colors, you can find more choices in other NYX PROFESSIONAL MAKEUP palettes. Texture: The texture of the eyeshadows is creamy which makes it easy to apply and to blend on the eyelids. It also prevents the eyeshadows from "breaking" or shattering in the palette in case of a shock Smell: The eyeshadows are fragrance free. Effect: This palette holds all the basic colors that you would need for every day makeup: for a simple day look, you can use the neutral tones and you can further intensify your makeup by blending it with darker tones for a night look. It can be considered as an essential in your makeup bag since combined with a foundation, an eyeliner, a mascara and a lipstick, it can help you create a full look. We would highlight 2 important points: - the palette has 2 shades of dark brown that look very similar upon application. The brand could have offered another distinctive color for more choices in makeup styling - if your skin has a tendency to be oily, we would recommend to apply an eye primer prior to the eye shadows for a longer lasting effect. Price: The palette retails at 10 USD on NYX PROFESSIONAL MAKEUP's official website. The price is very fair and affordable given that the palette comes with 6 shades. Other brands offer palettes with 4 shades at prices between 30 and 50 USD.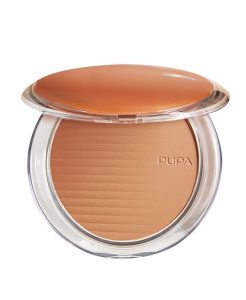 Packaging: The Pupa Milano Desert Bronzing Powder comes in a plastic box with a transparent circular frame and a brown colored lid embossed with the brand name in gold. The box closes securely to preventing powder spilling, and once you open it you'll find a practical mirror to facilitate application. Keep in mind that the box is fairly big in size though, so you might find it challenging to fit in your makeup bag. It doesn't come with an applicator brush either, so make sure that you have your own. Available colors: This bronzer is available in two colors: Honey gold #2 and Amber Light #3. Tested color: Amber Light #3. Texture: The Pupa Desert Bronzing Powder is compact, not loose. It is very sheer and easy to blend. Smell: This bronzer has a faint, pleasant smell. Application: To bronze your face entirely, use a blush brush to distribute the powder. Make sure to apply a minimal amount of powder to the brush as to avoid overdoing the look. Effect: What we first noticed about this bronzer was its matte finish that made it suitable for daytime wear, emphasizing the natural, unexaggerated look we're opting for, while other bronzers tend to focus more on adding shimmer to the face. Upon application, the Desert Bronzing Powder gives off a sheer, bronzing touch without leaving any brown or orange patches as it usually happens with bronzer. To avoid that, be keen on spreading it out with a wide brush when applying it to the whole face in order to blend it in well with foundation or any other products you have on. The bronzer's effect lasted for around 5 hours post-application on normal skin. It is best to retouch your look afterwards. We also applied this bronzer on the neck and upper chest while wearing a strapless dress, which matched the warm, bronze color of the face. However, it is best to avoid places high in temperature if you have this bronzing powder applied to your face or body as it could clump up due to sweating. Price: The Desert Bronzing Powder retails at 25.3$ per 35 grams, which is considered to be cheap in comparison with other bronzing powders. Guerlain's Terracotta Bronzing Powder retails at 72$ for 10 grams only. Similarly, Caudalie's Teint Divin Mineral Bronzing Powder retails at 39$ per 10 grams, whereas Nuxe Bronzing Powder Eclat Prodigieux sells at 49$ per 25 grams.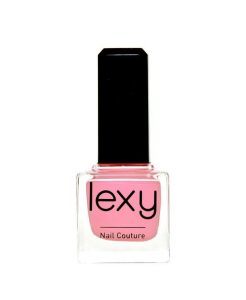 Packaging: Lexy Nail Couture varnish comes in a 15 ml square-shaped glass bottle through which the nail polish color appears. It also has a black cap that closes securely. Available colors: This nail polish collection consists of 84 colors that range between different shades of nude, red, purple, pink, and dark colors such as brown and grey. Tested Color: We tried out 4 different colors from this collection: - Distorted Gravity #45: light nude. - Shockwave #46: red. - Reaching Levitation #47: hot pink. - Free fall #48: bright pink. Smell: A strong, unpleasant smell upon application. One similar to that of most nail polish brands. Texture: This nail polish has a lightweight, liquid formula that spreads out effortlessly on the nails. Effect: We tried out different colors from the Lexy Nail Couture collection four times in a row. Once applied, we noticed that there was no need to apply a second coat as the color popped out and covered the entire nail from the first go, particularly the red one. In case you're opting for a thicker layer, there's absolutely no need to worry that a second coat will cause any clumping or chipping with time. This nail polish dries out a few minutes after application and even before applying a top coat. As for durability, if you apply transparent nail polish as a base coat and finish off with a top coat, this nail polish will last you for 8 days on end. It will last you for around 4 days if you wear it without a base and top coat though. If you're experiencing yellow nails due to the use of certain nail polish brands, rest assured that you won't be facing that with Lexy Nail Couture. In addition, this nail polish is quite easy to remove as only a small amount of nail polish remover is sufficient to wipe it off completely. Price: This nail polish retails at 8.5 USD in Lebanon, a price lower than that of other good quality nail polish like Essie at 12 USD. China Glaze nail polish, however, is sold at 7.6 USD, a price close to Lexy's. If you're looking for a less expensive nail polish brand, you can go for Dali Cosmetics at 2.3 USD and Samoa at 4 USD.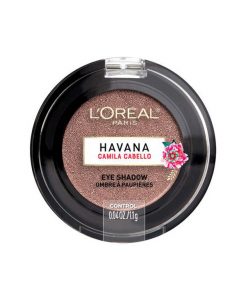 Packaging: The Havana-inspired eye shadow collection, released by L'Oreal Paris in partnership with pop star Camilla Cabello, comes in a small round, black box which contains single colors only and can easily fit into any makeup bag. It has a transparent, integrated lid embossed with the brand name in gold, while that of Camilla Cabello and the collection name framed in a white rectangle with a colorful flower on the side. Available colors: - 01 In Love: shimmery pink. - 02 Hot Havana: shimmery olive green. - 03 Control: shimmery brown. - 04 Oh Na Na: shimmery beige. Tested colors: - 01 In Love: shimmery pink. - 02 Hot Havana: shimmery olive green. Texture: These eye shadows have a creamy texture that glides on effortlessly on the lids. Smell: These shadows are odorless. Effect: We applied the Hot Havana shadow on the lids, along with eyeliner and mascara, for a bold, evening look. It was just enough to create a head-turning effect on its own. You can also blend it out with a bit of shimmery beige at the inner corner of the eye to tone it down. Seeing that it has a highly-pigmented shimmery color, it is best to apply a minimal amount of it to your shadow brush. These shadows lasted on the eyes for the whole night, approximately 8 hours, without having applied any eye primer, and did not fade at all due to their creamy texture that sticks to the lids. It took us around 3 cotton balls and eye makeup remover to remove these shadows and clean out the eyes thoroughly. As for the In Love shadow, you can either wear it for a daytime look by applying it at the outer corner of the eye to add a pop of shimmer to your makeup look, or for an evening look by applying it to the whole eyelid. This shade will last you the entire day without fading out. Price: Each eye shadow from this collection retails singularly at 17 USD in Lebanon. Their price is similar to that of other single eye shadows such as the Inglot Jennifer Lopez Freedom System Eye Shadow which is sold at 16 USD, the Yves Rocher Botanical Color shadows at 14 USD each, as well as the Pupa Vamp Compact Eye Shadow at 17 USD. You can shop these eye shadows on: goo.gl/iChiAg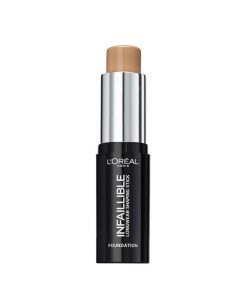 Packaging: This product comes in a 9gr black and transparent tube that clearly communicates the name and number of the shade on the top of the cover. The round-shaped bullet makeup applicator allows for precise, even coverage. Available Colors: The product comes in 12 different colors to accommodate different complexion and skin colors shades from pale white to dark bronze which makes it ultra-versatile: it allows you to create infinite looks by covering, concealing, contouring or highlighting depending on your skin tone and the shade used Tested Color: The foundation colors tested were Ivory (#100) as a full face foundation and Cappucino (#210) as a contouring color. Smell: The shaping stick does not have any smell. Texture: The foundation stick has a very creamy glide-on texture that slides and blends on the skin very easily yet without a greasy finish especially on the T-area. Application: Before applying the foundation, we used the L'Oréal Infaillible Primer as a base using a silicone makeup sponge (detailed review the makeup section of the website). Then we proceeded with the foundation. The application process was so convenient and straightforward: we took the lid off the Ivory stick (lighter shade), applied on the entire face in an outward motion: cat whiskers from the nose, one dot on the chin and end of the nose, small streak on the forehead and blended it all with a regular makeup sponge. For the shaping and contouring of the face, we used the Cappucino shade: same process as the lighter color, we drew one line just below the cheekbones and blended it again with a makeup sponge. One of the benefits of this product is that it is highly pigmented so you do not need to use a lot of it to get the desired effect and coverage Effect: The benefit of this stick is that the application takes 1-2 minutes, gives a very natural looking base and allows you to easily define features. The creamy texture allows the product to cover the face fully yet the coverage is on the medium side of the spectrum. It corrects the blemishes and red spots and evens the skin tone in a natural non cakey way but will not provide a "professional" look and finish such as if you were using Estee Lauder Double Wear or even Chanel Ultra Tenue. L'Oreal sticks are more of a daily and convenient option. Nevertheless, you can thicken and improve the coverage by adding an extra layer of the foundation. Also, the product was worn for approximately 16 hours and lasted all day without greasing, caking or dragging on the skin. Price: The retail price for this product is 16.5$/9gr. Other similar products such as Pacstick by Max Factor retails at 10.6$/9gr or Playsticks by Benefit at 16.4$/8.5gr making L'Oréal Infaillible sticks an affordable yet effective option.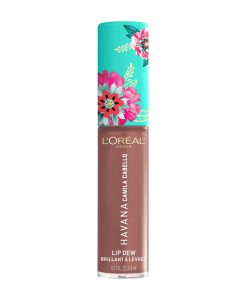 Packaging: The L'Oréal Paris Havana Camila Cabello Lip Dew comes in a transparent lip gloss tube through which the color you've picked appears. What distinguishes it is the bright green, floral-printed lid, just as all other products from this collection are exclusively adorned. It also comes with a doe-foot applicator wand that allows for quick and easy application. Texture: This product has a light-weight, glossy, and easy-to-spread formula. Smell: This lip gloss is infused with a refreshing, floral scent that lasts for hours upon application. Available colors: Lip Dew is available in 3 different colors: 01 Camila (pink), 03 Desnudo (brown), and 04 Lie Up (shimmery bronze). Note that the collection includes a fourth color called Serendipity (peach), but it is unavailable in the Middle East. Tested color: We tried out the 01 Camila color. Effect: This Lip dew mainly works on moisturizing the lips while giving them a soft, shimmery finish. We tried it out on a daily basis for 5 consecutive days. This gloss has a positive outcome in terms of moisturizing the lips, as the once flaky and dry lips become softer while the flakiness fades out with constant use. It also adds a remarkable shine to the lips so that they appear shimmery and plumped up without exaggeration. The shimmery effect of this lip dew is very soft, which makes it suitable for both night and daywear too. As for its lasting effect, this lip dew stays on for around 3 to 4 hours, and then fades out gradually requiring reapplication. It also doesn't wear well while eating or drinking. Keep in mind that this gloss is not highly-pigmented, as it turned out with the pink color. The color results were quite sheer and not as strong as they appeared through the transparent tube. So if you're looking for a bold and alluring pink color, it's best to start by applying your own lipstick shade and then following up with this lip dew to add some shine and sparkle. Price: The Lip Dew lip gloss retails at 18 USD per 6.2 ml in Lebanon. Its price is fair compared to other glosses of higher prices. For instance, Inglot Jennifer Lopez Lipglossy is sold at 26 USD with a lower capacity (5.5 ml), and Bassam Fattouh Lip Gloss for 27 USD. However, there are other less expensive options than L'Oreal Paris, such as the Maybelline Color Sensational Vivid Hot Lacquer Gloss for around 13 USD per 5 ml.
Packaging: The L'Oréal Paris Havana Camila Cabello Sun-Lit Bronzer comes in a floral-printed tube of distinct green color as all the products of the collection are designed. It has a black cap that closes securely, and a small opening through which the product flows for optimal use. Texture: This bronzer has an easy-to-spread, liquid formula. Smell: This bronzer is odorless. Available colors: There are 2 available colors of this bronzer: Light-Medium for light skin and Medium-Deep for dark skin. Tested color: We tried out the Light-Medium shade on normal skin. Application: You can either apply this bronzer to the face with a wide brush or with a blending sponge. You can also mix it in with some foundation and spread it out with a foundation brush. Effect: The Sun-Lit bronzer has a pigmented color that produces a remarkable effect when applied directly to the face. Thus, the skin appears radiant with a touch of shine. Since the color comes out very strong, you can mix it in with some foundation to tone it down while preserving its shine. We applied this bronzer on a daily basis for a whole week, and we primarily noticed that it was easy to apply and spread out on the face without clumping up. It is also light-weight on the skin and blends out well with other products. In case you apply it directly to your face, keep in mind that it transfers to your hand if it comes in contact with the skin, especially during the first hour of application as it needs time to dry up. As for its lasting effect, this bronzer lasts for an entire day without fading out. Price: The L'Oréal Paris x Camila Cabello Sun-Lit Bronzer retails at 21 USD per 40 ml. It is considered to be a limited-edition liquid bronzer, besides Inglot AMC Face And Body Bronzer sold at 50 USD. In comparison with popular bronzing powders, its price is similar to Seventeen Bronzing Powder sold at 24 USD, and Bourjois Delices De Poudre Bronzing Powder at 23 USD.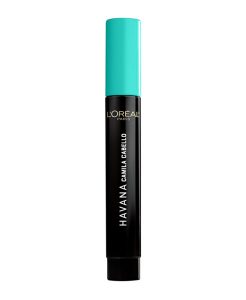 Packaging: L'Oréal Paris Havana Camila Cabello Flash Liner comes in a bright green, floral printed cardboard box as all of the products from the Havana collection are designed. The eyeliner comes in black with a bright green lid that matches the packaging. It is big in size though, so you might have a hard time getting the hang of it if you're used to those thinner in size. It also has a pointy tip. Texture: This eyeliner has a liquid texture. It isn't runny though, so you can easily control it as desired. Available colors: The Flash Liner is only available in black. Application: The pointy tip of this eyeliner aids in defining the eyes effortlessly even when your hands get shaky during application. You can count on it whether you're opting for a thin line on your upper or lower lash line, or even for a thick winged line. The tip can also reach the finest corners like the inner corner of your eye. Effect: We used the Flash Liner for several morning and evening looks. Its highly pigmented black color looked remarkable as the eye was outlined precisely from the first try. In case you'd like to go for a thicker line, you can apply a second layer without having to worry about clumping or waiting before application, since the first layer dries out instantly. This eyeliner has a matte finish as well, which suits daily looks in which you're going for something sleek and unexaggerated in particular. As for its lasting effect, this eyeliner lasted for 6 consecutive hours on normal skin. It only began to fade out afterwards, but you can reapply a new layer above the ones previously applied. In case you have oily skin, it is best to use a primer specialized for oily eyelids so that the liner lasts longer. Price: The Flash Liner retails at 15 USD per 2.3 ml in Lebanon. Its price is low in comparison with other pencil eyeliners. For instance, the Maybelline Curvitude Black Eyeliner is sold at 14 USD, but for a lower capacity (0.79 ml). The Bourjois Line Feutre Liquid Eyeliner is sold at 20 USD per 0.8 ml, and so is the Inglot Slimliner Felt Tip Eyeliner for 25 USD per 1 ml.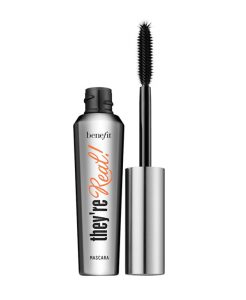 Packaging: The "Benefit They're real!" Mascara comes in a tube whose color varies according to the color of the mascara. The black mascara comes in a silver tube, the brown one in a bronze tube, and the blue one in a blue tube. The applicator consists of a long wand with fine and short bristles. It is also available in a mini size that comes in a brown tube, but with a standard size applicator brush that gives off the same results. Texture: This mascara has a smooth, creamy formula. Smell: This mascara is odorless. Available colors: "They're real!" Mascara is available in 3 colors: Jet Black, Beyond Brown, and Beyond Blue. Tested color: We tried out "They're real!" Mascara in Jet Black. Application: According to Benefit, the best way to apply this mascara is by holding it horizontally and giving the brush a wiggle in a zigzag motion from root to tip and along the lash line. Effect: We applied this mascara as indicated on its box. Covering the entire lashes, even the tiny ones near the inner corner of the eye, was a piece of cake due to the mascara's easy-gliding, creamy formula. Its black, pigmented color gives off a noticeable effect from the first layer applied. We added a second one to volumize the lashes, and it didn't cause any clumping as the layers blended out smoothly. Upon applying the second layer, this mascara added luxurious length and volume to the lashes. However, it didn't curl them as desired despite trying to lift and do that ourselves. So you might need to use a supplementary eyelash curler to achieve the false lash effect and point out that in fact, "They're real!" This mascara stayed on the lashes for an entire day, preserving the effect given when applied in the morning, with no signs of clumping or smudging. We did face some trouble removing it with the makeup remover we usually use, though. There was also a little residue left even after gliding makeup remover wipes through the lashes. Price: This mascara retails at 36 USD per 8.8 ml in Lebanon. Its price is comparable to the Shiseido Full Lash Volume Mascara at 38 USD per 8 ml. And this is an average price in the market, as there is a wide range of less pricy mascaras with the same size from brands such as Maybelline New York, Max Factor, Bourjois, and L'Oreal Paris (between 10 and 25 USD). But also, on the more expensive side, there are also mascaras such as Estée Lauder, Clarins, and Guerlain (above 50 USD).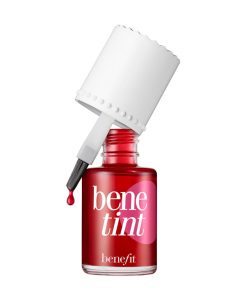 Packaging: The Benefit Benetint Cheek & Lip stain comes in a glass bottle, similar to that of nail polish, which has a white lid adorned with small beads and a zigzag-shaped upper edge. Even its applicator is the same one used for nail polish. This bottle is also available in a mini size that you can easily carry in a makeup bag. It is designed in the same way, minus the beads and zigzag edges. Texture: This product consists of a liquid formula that spreads out effortlessly on the lips. Smell: This cheek & lip stain is infused with the scent of fresh rose water. Available colors: The color of the stain appears to be red through the bottle, but it turns out to be rose-tinted upon application. You can find this stain in other colors: Gogotint (dark pink shade), Lollitint (purple shade), Chachatint (orange shade), and Posietint (bright pink shade). Application: You can either use this stain to color in the lips by applying a few drops and massaging it out, or to add a pop of color to the cheeks by applying a few drops and massaging it out until they turn rosy. Effect: This stain gives off a rose-tinted color on the lips. It can replace any other product, like lipstick or gloss, in case you don't wish to use them. Your lips will come out all rosy and natural, with no sign of stain applied. This color doesn't last for long though, it stays in place for 3 to 4 hours before having to reapply it. However, if you apply the stain first and follow up with lipstick or gloss, your lips will charmingly reflect the color and will look even fuller. We'd like to draw your attention to the fact that this stain dries out in no time. So it's better to quickly pat it dry with your fingers when you slide it on, otherwise the color might come out patchy and uneven. As for the cheeks, one layer is not enough to make the rosy color pop. You need to apply two or even three layers to notice the difference. In spite of that, the results are quite satisfactory as the cheeks appear flushed for around three to four hours as well. So it is best to keep this product on you in order to slide it on whenever you feel that the rosy color you desire has faded out from your lips or cheeks. Price: The full size Benetint Cheek & Lip is sold at 43 USD per 10 ml. This price is considered to be fair in comparison with Dior Addict Lip Tattoo which is sold at 39 USD per 6 ml only.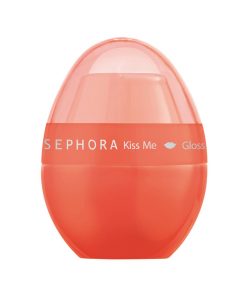 Packaging: The gloss comes in a very cute and small egg-shaped container. The top half of the egg is a pink coloured see through plastic, while the bottom half is pink coloured and opaque. The name of the product and the brand are written in a shiny silver font, in the shape of slim strip on the bottom of the upper half. To open it, you need to unscrew the upper half of the egg, revealing a cone shaped roll-on, from which the gloss is dispensed. Very travel friendly, you can take it anywhere! Colour: The Kiss Me gloss exists in 5 different shades. We tested and tried the 06 Soda Addiction shade. Other shades include: 01 Dreaming of dessert; 02 Peach obsession; 03 Candy desire and 05 Strawberry passion. Smell: The Kiss Me gloss smells and tastes a little like soda flavoured candy, which is nice and reminds us of our teen years. The smell and taste vary from one shade to the next. Effect: Inspired by Korean beauty trends, this gloss is very efficient color wise; there is a real time effect to it. At the very beginning, after application, the natural shade of your lips is enhanced. The more the product stays in contact with the skin, the more the lips become pigmented and the color lasts. As a gloss, it's also comfortable in the sense that it doesn't stick and doesn't drip. You might keep feeling it on your lips for a few minutes, but that's it! Our only hesitation is about precision. The roll-on is quite nice and a very smart improvement on usual glosses but with very thin lips, it's better to be in front of a mirror when you're applying or you run a very real risk of having lipstick marks around your lips. Price: The Sephora Kiss Me gloss is 8ml and sold at about 6-8$ in Sephora stores and online.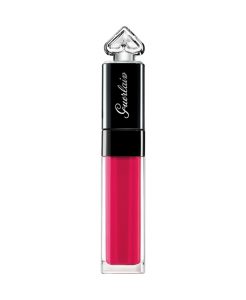 GUERLAIN
La Petite Robe Noire Lip Colour'Ink
Packaging: The La Petite Robe Noire, Lip Colour'Ink from Guerlain, comes in a small black cardboard box, with the brand's name appearing on one side, in color. The number and shade of the lipstick appear on the top of the box, and the rest of the information appears on the other sides. Once open, the box contains a liquid lipstick in a small see through recipient that allows you to see the color of the lipstick, and a hard black cap. It has a transparent plastic ornament at the top, Guerlain's reversed heart, as seen on the perfume bottles of the same brand. It is quite small and easily packed in a small evening bag. Available Colors: This liquid lipstick is available in fifteen different shades, split into four categories of nude, crazy, essential and daring colors: L120 #Empowered, L121 #Stylegram, L140 #Conqueror, L107 #BlackPerfecto, L101 #Adventurous, L162 #Trendy, L122 #DarkSided, L102 #Ambitious, L161 #Yuccie, L160 #Creative, L141 #GetCrazy, L110 # OnFleek, L111 #Flawless, L113 #Candid, L112 #NoFilter. Tested Color: L162 #Trendy Smell: The lipstick has a cherry fruity smell, which is quite nice and for fans of the fragrance, it plays as a reminder. The smell is not too strong, and doesn't interact with your own perfume or skin products. Texture: This lipstick is liquid, with quite a light touch and a zero-texture effect once applied. Effect: It is recommended by the brand to apply up to three different layers for the full coverage of the lips. One layer is said to help the lips be "infused with color" for a light look, and that might work with the lighter tones, however with the dark shades especially, we do not recommend applying only one layer as it doesn't result in a clean look. The very light formula of the lipstick, results in an agreeable sensation of having nothing on your lips, as it also dries quite quickly. The effect is quite nice and results in a matte finish. Depending on your skin tone, the season and what you're wearing, there is a shade for every occasion, which is practical. If you are a fan of shiny lips, we wouldn't recommend using this product by itself, but adding a transparent gloss on top, or one matching the colour of the lipstick, to avoid a matte look. According to the brand, the lipstick will last up to 8 hours once applied. The reality is that if you don't eat or drink, it will be fine for a few hours, about 4-5, but if you do, then you will need to reapply the lipstick at some point during your outing. Price: The Guerlain Lip Colour'Ink lipstick is priced at 32$. It is not cheap, although cheaper than the Rouge Allure Ink by Chanel, priced at 37$, or the Tatouage Couture lipstick by YSL, priced at 32$.