33
Yes
None
1
12
Name...
/brand/make-up-forever/
Filter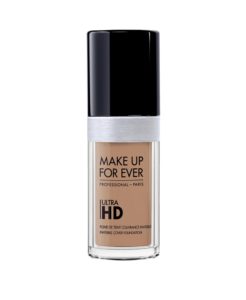 MAKEUP FOR EVER
Ultra HD Invisible Cover Foundation
Complexion:
Foundation
Brand:
Make Up For Ever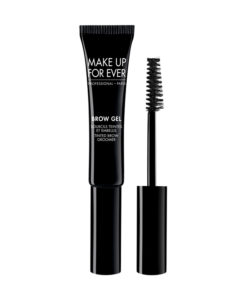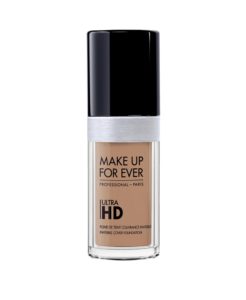 Complexion:
Foundation
Brand:
Make Up For Ever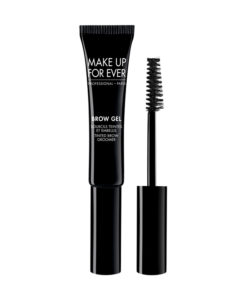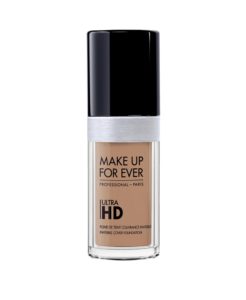 Packaging: It comes in a plastic bottle, relatively medium in size, that can fit in your daily makeup kit. It has a pump that you need to clean after every usage so that excess foundation doesn't stick on it. The bottle is transparent, so you can anticipate whenever you are going to run out of foundation. Colors: There are 40 available shades, from cool to warm, giving you the possibility to use one shade in winter, and one shade for your summer tan. If you are familiar with the original HD Invisible Cover Foundation, be careful because it is not the same coding system. You might also have to mix shades sometimes in order not to look too pale or too yellow, depending on your skin tone. Effect: This foundation has a fluid texture to blend seamlessly. It covers the imperfections of the face in a great way, however, when applying it on your face, avoid placing a lot of product on your skin as it might look cakey once it dries. It is ideal for special parties, photoshoots, TV shows, or advertisements, as it builds a bold look, that will appear natural on camera. On the other hand, if you are a person who doesn't wear a lot of makeup in general and doesn't want to look like you are actually wearing foundation, this product is not the best option for you. The foundation had a long-lasting effect. It is best used on a normal combination skin but can be used on an oily skin as well if you powder your face from time to time during the day. Application: It is best applied with a beauty blender as its texture is very liquid and can run on your fingers and on the floor. If you prefer to use a brush, make sure to tap your face with a beauty blender at the end to remove any excess or lines. It is better if you exfoliate your skin before applying, because it tends to stick on dry spots, specially around the nose. Price: 43$ on the official website of Makeup For Ever, for a capacity of 30 ML, which is pricey compared to other brands in the same category. The price can reach up to twice the price of others, containing the same capacity.
Complexion:
Foundation
Brand:
Make Up For Ever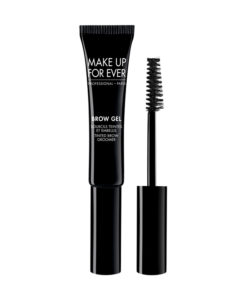 Packaging: The Make Up For Ever brow gel comes in a tiny sleek black tube packaging with a hard shiny top and is quite practical for when you want to squeeze the last bits of product. The writing on the tube is white and clearly states what the product is. It is small and easy to travel with. The asymmetric brush is designed to easily comb and define brows. Texture: This brow gel is a little thick but non-sticky. It will dry off quite quickly allowing you to forget you applied it in only a few seconds. Available Colors: Make Up For Ever's Brow Gel is suitable for all hair and eyebrow color. It comes in 5 shades: 00 Transparent, 5 Medium Blonde, 25 Dark Blonde, 35 Medium Brown and 45 Dark Brown. Tested Color: 00 Transparent tested on dark brown thick eyebrows. Effect: The Make Up For Ever Brow Gel is a tinted brow groomer packed with fibers to create thicker and fuller brows. Its aim is to help both fill in sparse patches and keep brow hair in place. It is not a strong hold brow gel, but it provides a rather flexible and comfortable hold. If you are looking for a natural look, it is quite good. It also contains a generous amount of fibers to add thickness and fullness to the brows. The formula isn't waterproof, but the gel stays in place all day, and doesn't make your brows look shiny, sticky or oily. Application: Application is quite easy. You hold up the asymmetric brush to your brows, allowing you an easier hand movement. You cover each brow from beginning to end and our advice is to apply it once or twice at most, to avoid several layers resulting in "oily-looking" brows and succeed in getting a matte finish. Pro tip: you can use the tip of the brush to fluff up the inner corners and smooth down the outer corners. Price: The Make Up For Ever Brow Gel is pricy, 20$ for 6ml, compared to similar products, from more affordable brand such as Maybelline's Eyestudio Brow Drama Sculpting brow gel, which is found at 8$ for 6.5ml. However, it is quite similar in pricing to Anastasia Beverly Hills's clear brow gel, found at 22$ for 8.5ml.